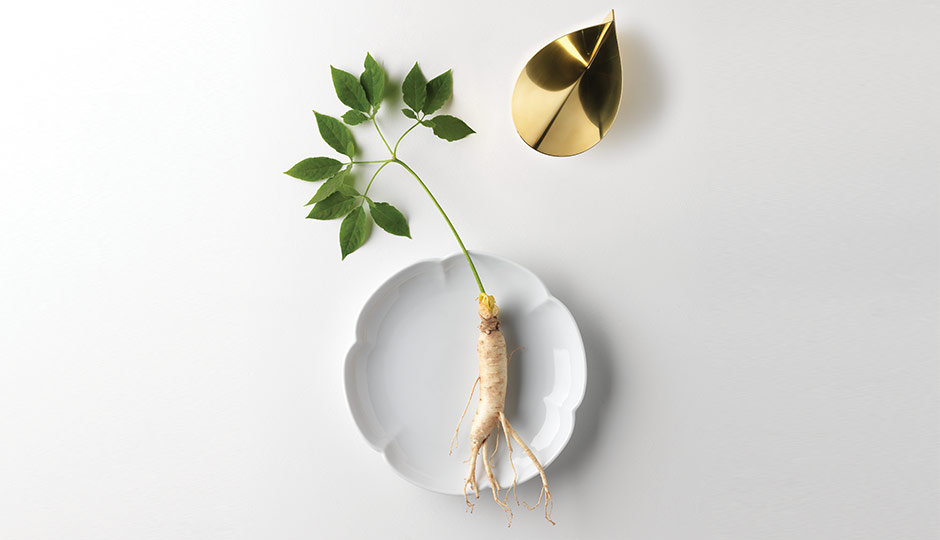 The Unwavering Power of Ginseng for Resilience
Ginseng has been around since the creation of Sulwhasoo. The study of ginseng, which began in 1996 with ABC Ginseng Cream, the origin of Sulwhasoo, has continued for over 50 years with unparalleled findings. Sulwhasoo has made a scientific breakthrough by studying not just the ginseng root that has been recognized for its exceptional efficacies since the Goryeo Dynasty, but also its leaves, stems, flowers, and berries that others have overlooked. Sulwhasoo's ginseng heritage is applied to Concentrated Ginseng Line consisting of Concentrated Ginseng Renewing Water, Concentrated Ginseng Renewing Emulsion, Concentrated Ginseng Renewing Cream, Concentrated Ginseng Renewing Mask, Concentrated Ginseng Renewing Eye Cream, and Concentrated Ginseng Renewing Facial Oil, which are the precious skin products that replenish the skin with nourishment and vitality. The anti-aging line has been perfected with the addition of Concentrated Ginseng Renewing Serum, which is filled with the vitality of ginseng from the roots to the leaves and stems. The optimum cultivating environment has been designed to extract the rare saponin from the ginseng leaves and stems, while the powerful substances of carefully grown ginseng will complete the firmness and dense resilience of the skin, even in the passage of time.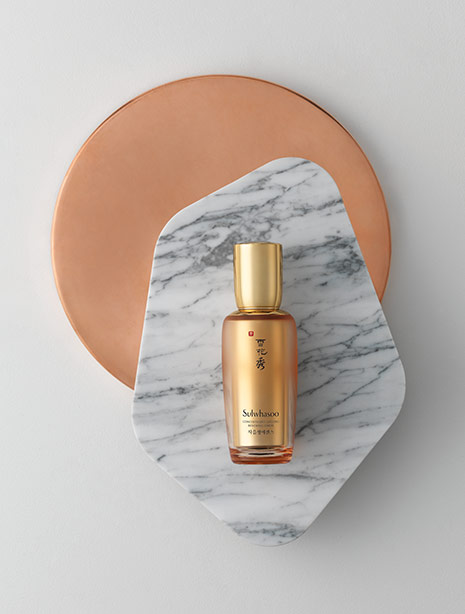 Just as a building needs sturdy columns to become durable, your skin needs firm columns to stay resilient. You can defy your skin's aging process by solidifying the supporting structure between the outer and inner layer of the skin. Sulwhasoo has found an effective substance for that function in ginseng leaves and stems to place into Concentrated Ginseng Renewing Serum. Ginsenoside Rd replenishes the skin's structural protein, so that the skin plumps up with resilience in every angle and completes a smooth facial contour. The 360° anti-aging effect on the forehead, eye areas, nasolabial folds, glabella, and cheeks creates a breathtaking transformation that will surprise you. The technology of Ginsenisphere™, which encapsulates the precious ingredients, has been upgraded in order to make Concentrated Ginseng Renewing Serum even more special. Ginsenisphere™ is generated as the fruit bears naturally, and it is encapsulated in soft capsules filled with precious ginseng seed oil to absorb smoothly and delicately into the skin, which provides moisturization without the sticky feeling. With its non-sticky texture, it creates greater synergy with Concentrated Ginseng Renewing Cream to keep your skin firmer and more resilient. Enjoy the power of ginseng that does not surrender to the attack of time with Concentrated Ginseng Renewing Serum.
How to Use
Concentrated Ginseng Renewing Serum