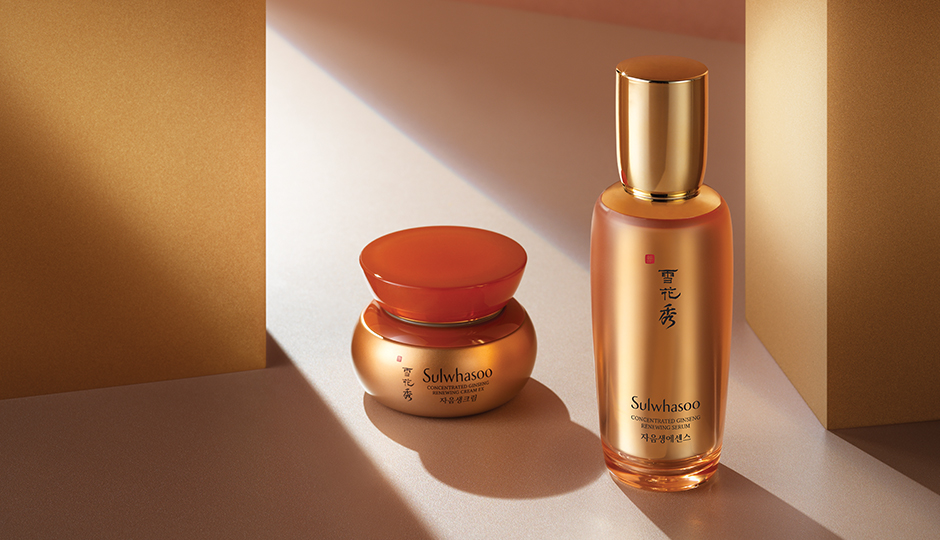 The Firmly Established Vitality of Ginseng
Since 1966, when ABC Ginseng Cream was released ahead of Sulwhasoo, Sulwhasoo's study on ginseng has continued for more than 50 years. Its tenacity and faith have laid the foundation for Sulwhasoo to be loved in Korea and around the world as a holistic beauty brand with Asian wisdom.
The essence of Sulwhasoo's 50-year study on ginseng is Ginsenomics™. Skin efficacies are comprehensively studied from the roots of ginseng to the stems, leaves, flowers, and berries to extract the most precious anti-aging substances. Compound K and Ginsenoside, the essence of ginseng energy, have been enhanced to produce the precious main ingredient through Sulwhasoo's patented Bioconversion Technology. The essence of Sulwhasoo's ginseng heritage has been realized by Concentrated Ginseng Renewing Cream EX and Serum.
The essence of Sulwhasoo's ginseng heritage is captured in Concentrated Ginseng Renewing Cream EX and Concentrated Ginseng Renewing Serum. With the ginseng-based Korean herbal medicinal anti-aging Concentrated Ginseng Renewing Cream EX, which is the essence of Ginsenomics™ after 50 years of ginseng studies and new anti-aging studies, you can experience the next level of anti-aging care. Precious anti-aging substances from ginseng roots and flowers enhance the skin's natural regenerating capacity and defense mechanism, regenerating itself with vitality.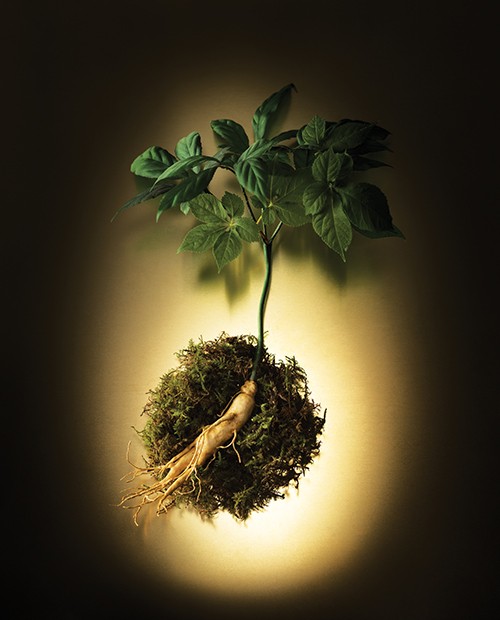 The Concentrated Ginseng Renewing Cream EX enhances the aging emotion zone that determines the first impression on your face, and provides the image of an anti-aging effect to complete the concept of true holistic beauty beyond skin efficacies. It comes in two versions, so you can choose what is right for you according to your skin condition and taste. The original version is rich in texture with the subtle yet dense scent of ginseng, while the light version has a refreshing texture with the fresh scent of ginseng leaves and flowers.
The Concentrated Ginseng Renewing Serum is responsible for the firm and smooth resilience of the skin. The concentrated energy and vitality of ginseng from its roots, leaves, and stems strengthen the supporting structure of the skin for a powerful wrinkle correcting effect that will not be agitated at every angle. Ginseng's concentrated energy is captured in the innovative capsules called Ginsenisphere™. It is Sulwhasoo's invaluable, original technology that is naturally generated to preserve active substances in the ideal condition, penetrating the skin quickly just as berries are born during the process of producing ginseng seed oil.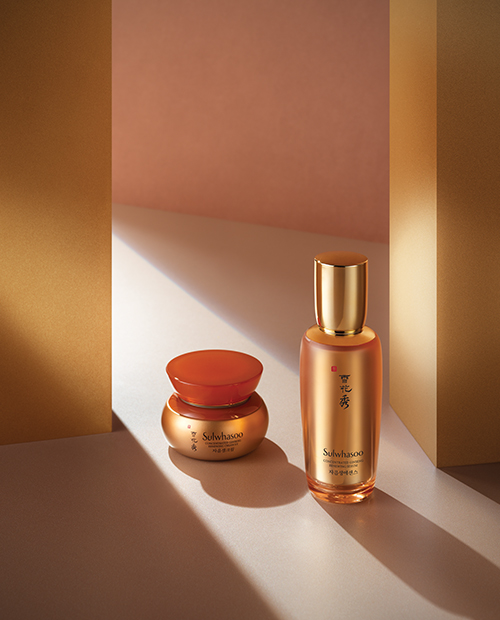 How to Use Concentrated Ginseng Renewing Serum

Step 1
After cleansing in the morning and evening, apply Concentrated Ginseng Renewing Serum on the cheeks, forehead, and chin and spread the serum in an upward vertical motion.

Step 2
Spread upward from the chin to the forehead and sweep smoothly from the forehead to both chins.

Step 3
Sweep from the bottom up the neck and finish by sweeping just below the ears along the chin line