Musician
Goh Sang Ji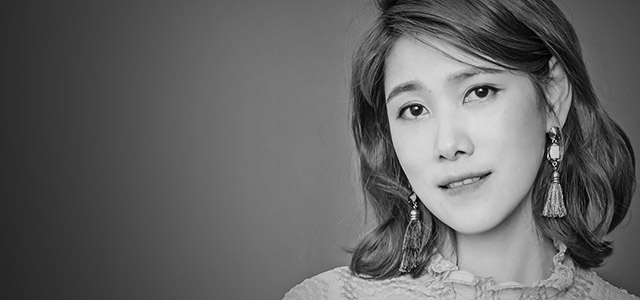 Tango Fascinated by Baroque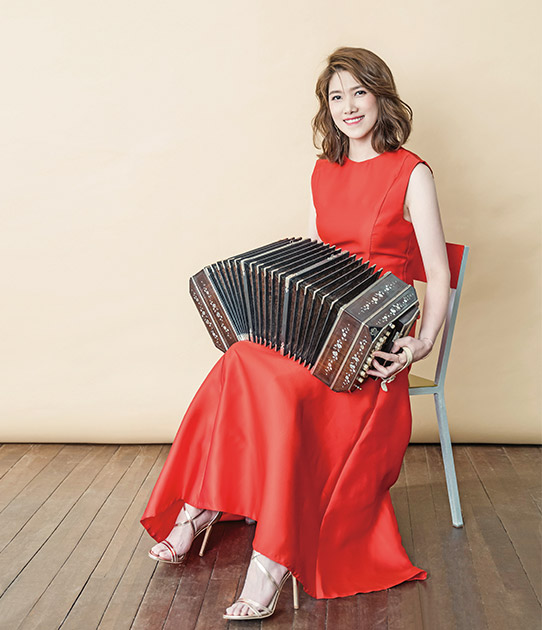 The bandoneon in the album composed and rearranged by Sang Ji Goh boasts of its freedom as the musical instrument of the harbor.
It is the foundation of Musician Sang Ji Goh's musical activities to direct concerts, compose and rearrange music. She is widening her realm with the bandoneon.
"I have come to enjoy standing on the stage. I used to feel more comfortable when recording music before. On the stage I always felt nervous, while I was able to express my music calmly and delicately on recording. However, it is fun to perform on the stage these days."
In recent days, Sang Ji Goh plans the performances by herself. She directs the stages in addition to performing the instrument, and she says that this process brings a lot of energy to herself. Like most other musical instruments, performing the bandoneon is like constantly training yourself as an athlete. You should not miss a day of practice for a single performance. Goh practices up to six hours a day before a concert, or three hours a day on average, just like an athlete who runs every day not to lose his or her touch. Nevertheless, she is running out of time these days because she has fallen in love with Baroque music.
"Learning music is never tedious. You always discover something new. I fell in love with Baroque music accidentally. My music was strongly influenced by Japanese animation. I have been an enthusiastic fan since I was young. It was so great to hear the right music at the right time. I got into Tango because it reminded me of the music in . My last album was homage to my favorite animation characters. All of the music directors I admire are the directors of animations, but I have discovered something new and amazing."
She was listening to Bach's Double Violin Concerto. She happened to discover the melody line, which Piazzolla liked using in Bach's music. It was interesting to discover that Bach was the origin of Piazzolla's music. That is why she started concentrating on Baroque music.
"As I was listening to Baroque music, I was amazed to find out that the music of whom I admire has been enormously influenced by Baroque music. I was not aware of it all this time. I was a pop musician and I studied the fundamentals of music, but I did not pay much attention to classical music. Therefore, I have determined to study Baroque music deeper which is the basic chord in classical music.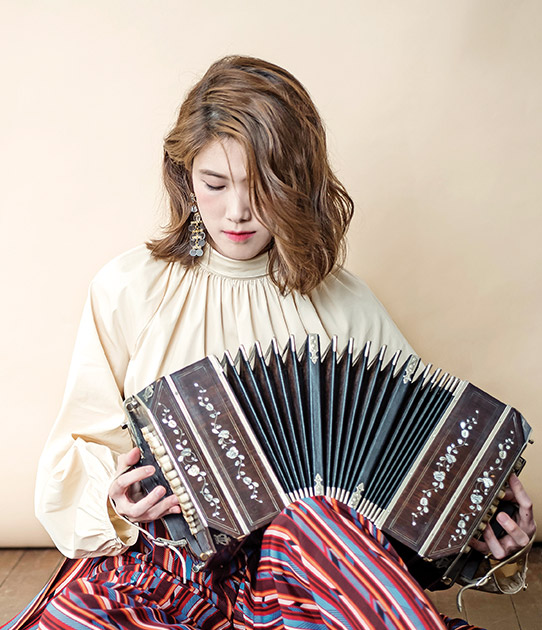 The Ever Widening Music of
Sang Ji Goh
Since she found out that the Baroque was the origin of music that fascinated her, Goh has decided to study Baroque music.
She was astonished to see the modernity in the music of Bach, Teleman, and even Vivaldi. "I fell into mannerism while composing and I felt that I tend to repeat similar melodies for rearrangement, as I was always asked to create a melody based on the Tango rhythm. I was looking for something new and I found it in something old. I believe that my music will expand as I go deeper into the fundamentals."
Goh has described her past story as 'embarrassing'. It was impressive to see that she has admitted her embarrassment. The reason of her embarrassment was that she has just opened the door of classical music and composed music without studying any classical music. This is why she has to study hard, she said. When I said that I would look forward to her music, she replied with a smile: "I can't wait either and it will be very interesting. I am working with the fellow musicians whom I admire, including pianists Moon Suk Choi and Hyun Jin Lee, violinists Jong Soo Yoon and Yi Chae Kang, and vibraphonist Mother Vibe. I am quite sure that we will create greater synergies as we go on. We respect and rely on one another to consolidate our world of music."
Goh once said at an interview that she has had a series of coincidences 'at just the right time'. There was a band when she went to college, and her mother got her a bandoneon from Argentina at just the right time. Someone e-mailed Komatsu Ryota, a world-class bandoneonist, and he accepted at just the right time. She performed for Dong Ryul Kim's concert at just the right time because there was no other performer. She also appeared on at just the right time. All these coincidences seem like tags of good luck, but they are interconnected like the folds of the bandoneon. Goh was challenged and tried countless times between the coincidences as if she was injecting air into the wrinkles. You will be able to see her capture much more coincidences with the bandoneon by her side as a partner.