Prima donna of opera
Hye Sang Park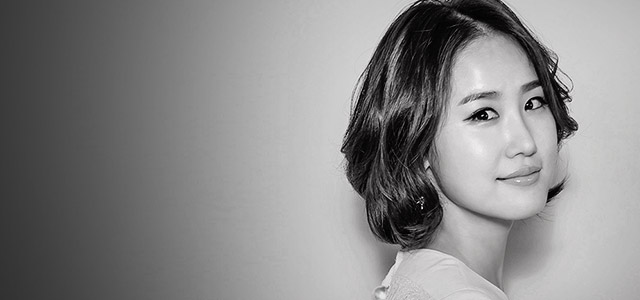 Singing, the flame that changed my existence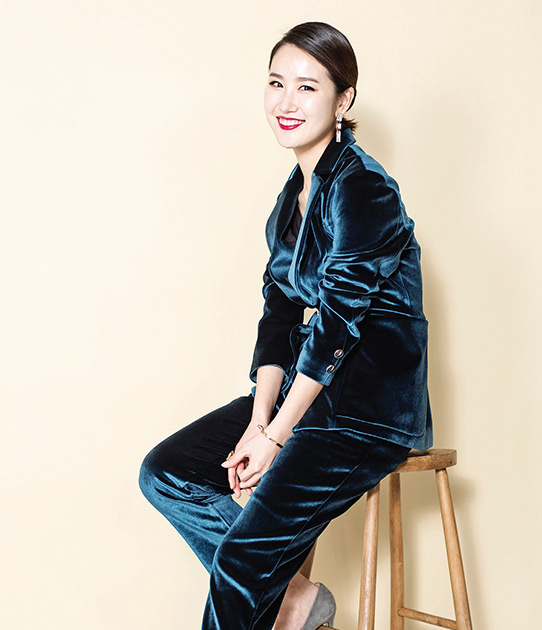 During the performance of a children's chorus, one of the children, who began singing her solo, ran off the stage crying only after a few verses.
Her mom asked her in a surprised tone, "If it is too hard for you, do you want to quit singing?" The girl stopped crying and said, "I will never quit singing." Her mother was assured that the child cried because she was just feeling nervous at the thought of singing on the stage, and not because she disliked doing it. Since then, she has given her full support for the girl to spread her wings in singing. She decided not to go abroad just because everyone else is doing so. She wanted to leave when she was absolutely sure that she could sing for the rest of her life. She received that confirmation by the time she graduated.
First, she went on a trip. "I wanted to find a place that was right for me. Europe was the first place I chose to visit. I went to Germany, France, Italy, and North America. I looked for a place where I could improve myself and learn. I thought Europe would be suited for me because of its history; however, I changed my mind after visiting The Juilliard School. The Juilliard School was such a great place. Although the school is attractive, I still wondered if they would accept me."
It was not easy being accepted at The Juilliard School, just as she had expected. Those were two rejections. She ended up becoming frustrated despite her best efforts. As a result, she returned to Korea and she started teaching children to perform on small stages. She had to make a living.
"I spent every day thinking what I should do for a living and what I should do for my future Then, I received an email from The Juilliard School. They wanted to test me one more time. I refused at first. I had no regrets because I had done my best. Thankfully, they persuaded me. I simply thought that it was okay to sing one more time, and I took the test again." Soon after that, she received a letter of acceptance along with a full scholarship. Park remembers that moment as the time of her life when she achieved her greatest development. That was when she faced music with a different mindset. It was not only fun to do, but it was also her 'job'. Therefore, she had to sing with full responsibility. She was desperate and strongly obligated, and she did her best to stay awake every day.
"I did not simply enjoy it, but I decided to give it a better meaning and develop a sense of responsibility for it. I decided to share my voice with other people. I studied and practiced hard. I have done my best in everything, even outside the realm of singing, so that I could sing better."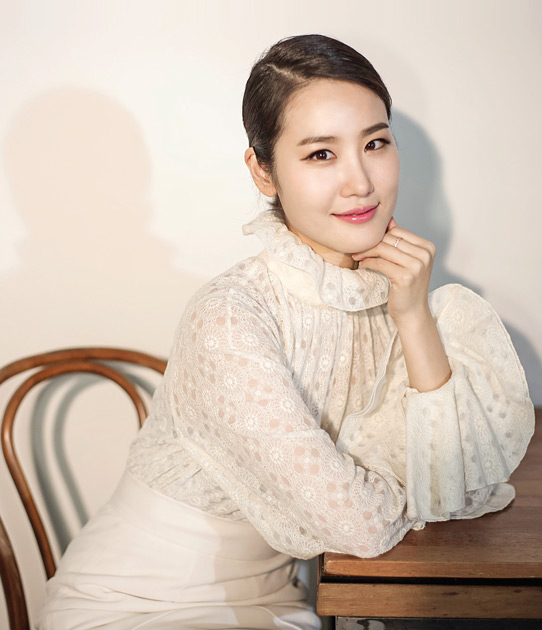 Feelings of excitement and resentment are parts of the basic DNA that every Korean possesses. I believe that an enormous amount of energy comes out when you balance the two as a performer on the stage.
Park has returned as a prima donna, who attracts the world with ceaseless efforts, and tells us that opera is a type of art created by the performers on the stage and the audience.
"Thankfully, I played Juliet for the Korea National Opera's <Romeo and Juliet> at the end of last year. I tried to perform as my own interpretation of Juliet without imitating other performers. I transformed myself into Juliet and communicated with the audience about myself through my songs. Every time I performed on the stage, I always think that I am conversing, and not acting." The audience warmly welcomed her return after five years as a star of the show, since she debuted as a supporting actress in Korea National Opera's <The Love Potion>. With a broad range of vocal performances and dramatic expressions, Park speaks of her harmonious personality as a Korean and a vocal singer, as the source of her powerful communication on the stage.
"Feelings of excitement and resentment are parts of the basic DNA that every Korean possesses. I believe that an enormous amount of energy comes out when you balance the two as a performer on the stage. I can enjoy performing and feel indescribable emotions inside. It is about being able to express various emotions from start to finish, instead of just focusing on sadness. You can feel different emotions at the same time as laughter and tears can entail joy, sadness, and anger. Therefore, I want to perform with balance and play with feelings of excitement and resentment. It is also important to try to balance emotion and reason. Your emotion is essential for the richness of expression, but it is just as important to perfectly set up techniques and vocalization with reason. A vocal singer is all about harmony."
She said she is barely starting to flap her wings. It is burdensome, but she is filled with expectations and resolutions. She wanted to become a singer who is not afraid of failure and a person who is capable of accepting her mistakes. She is capable of achieving most of what she wanted. Singing has already become her job, and she will continue to be aware of every moment.