Ballerina
Joo Won Kim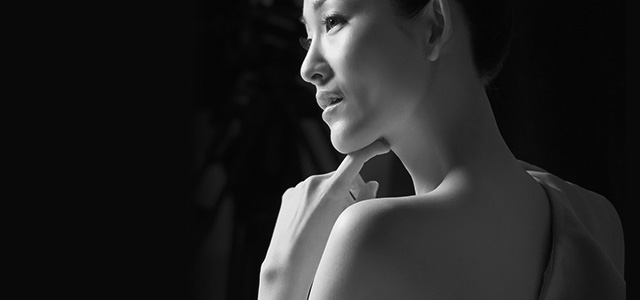 "Filling my mind with beauty is profoundly critical and such time I invest is an absolute necessity"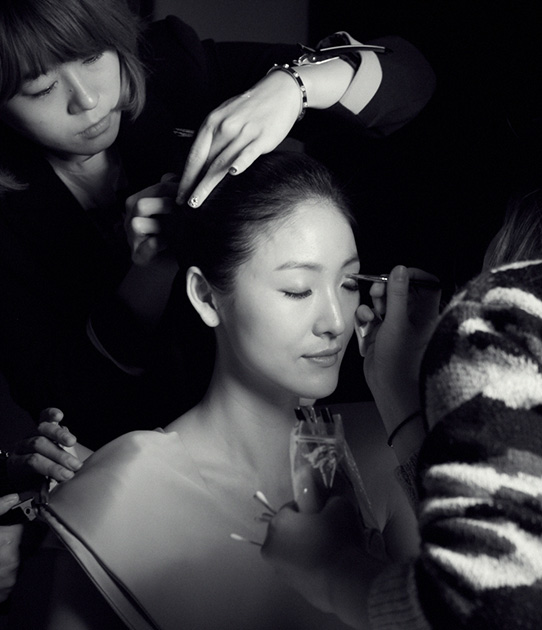 How are you these days? I heard that you are preparing for a new performance in April.
These days, I have been slightly disoriented in preparing for the musical <The Phantom> that opens in mid-April. I will portray 'Belladova' a ballerina who holds a heartbreaking secret. I feel as if I will be able to present a mesmerizing performance of traditional ballet as if the actual stage from the Paris Opera House was moved here. Currently, I am working as a professor at the Department of Dance in the College of Convergence Culture and Arts at Sungshin Women's University and as the new semester will begin soon, preparing for classes will keep me preoccupied. There is also a radio program that I am DJ'ing and I have been pretty busy lately.
As an artist, it must be imperative that you manage your skin and inner-self to emit beautiful energy. How do you spend your free time?
As an artist who presents art through performance, I have to put in much effort to enrich myself artistically. Apart from ballet, I am also involved in and continuously explore diverse genres of art. My intentions for learning--even from common hobbies such as watching a movie, reading a book, and listening to music--are almost half-forced as if doing daily homework. Ultimately, I believe that the internal accumulation of knowledge and emotions will allow me to express more freely on stage. For me, filling my mind with such profound beauty is critical and the time that I invest is an absolute necessity.
Considering your occupation, you must be very thorough in maintaining your appearance.
As I practice for the performance, I am constantly sweating. This dries my skin out and whenever I have a spare time, I pay much attention in hydrating and moisturizing my skin. I do not get special massage treatments, but prior to leaving the house, I always put on a facial mask. During days when I feel exceptionally dry, I apply additional facial mask in the evenings as well. I always take an initiative to meticulously nurture for what my skin lacks. Naturally, I feel that these efforts aid in keeping my skin healthy.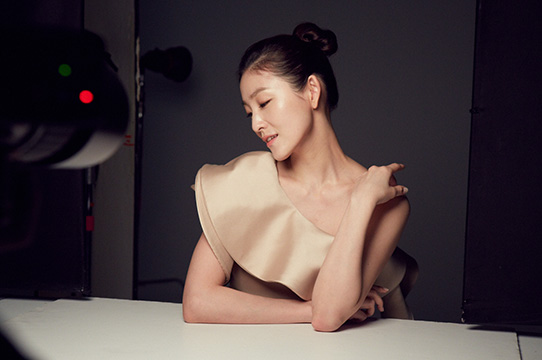 From what you have said so far about your outlook on life, it coincides with the recent trend 'holistic life.' In your opinion, what defines 'holistic beauty'?
A beautiful inner self spreads outward into the physical appearance. That is my definition of 'holistic beauty' and in that beauty there is sincerity. As an artist, I am constantly concerned about sincerity and authenticity. To impress and move an audience, I have to be genuine and give it all that I have. Beauty does not arise from fancy embellishments, but instead, a true beauty radiates from your inner self. The harmonious balance of inner and outer beauty is an art form in itself as it mesmerizes those who witness it.
"The harmonious balance of inner and outer beauty is an art form in itself as it mesmerizes those who witness it."
Given the values that you have shared with us so far, what is your favorite cosmetic brand?
My favorite brand is Sulwhasoo, a brand that goes into depth about the true meaning of beauty. It is truly an exceptional brand.
How did you chance upon Sulwhasoo products? There must be an appealing reason on why you are persistently using these products.
Ten years ago, I participated in a Sulwhasoo interview. Apart from the pictures I received that day, they also gifted a few products. I will never forget how it felt the moment it was applied on the skin. The soothing aroma—the kind that I have never smelled before—infused delicately on my skin and I instantly felt that my skin was becoming healthier. I sensed the distinctive aura of the tranquil and mysterious oriental charm brimming with elegance. From then on, Sulwhasoo grew into one of my favorite brands. On top of that, I like the brand name; it is dramatic and incredibly compatible with the Asian skin.
What advice or method would you give to those in their 20's and 30's, desiring to achieve balance in their lifestyles in 'holistic beauty' like yourself?
My favorite type of people in the world are those who radiate a 'scent of beauty'. That aroma has to be discovered internally for it to emerge externally. Always look into your inner self and if you devote enough effort into cultivating genuine beauty, you will find your own 'scent' and that will naturally lead to a beautiful physical appearance.