Actress
Moon So Ri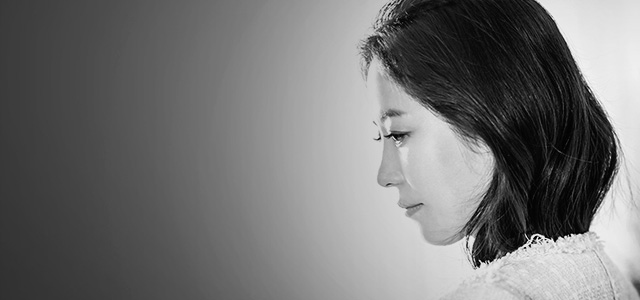 The harmonious sound that spreads farther and higher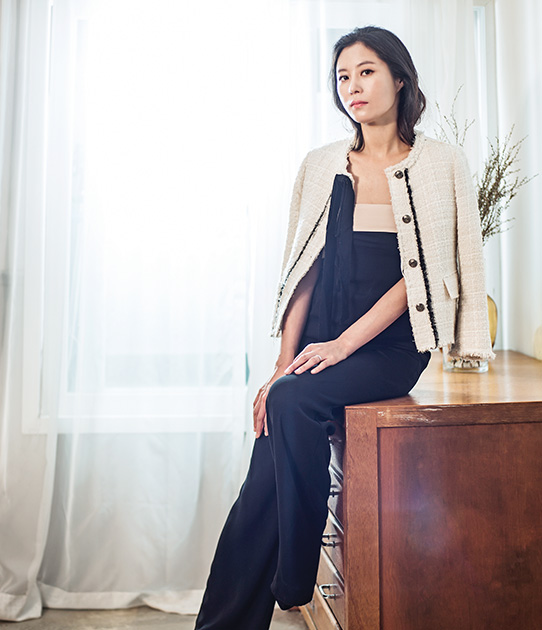 These days, she often uses the words harmony and balance.
She admits that sometimes she loses balance. She has experienced shortcomings and distractions. She began to ponder about a balanced life, as she had a child and over 40 years old. How is she handleling her artistic ego and personal ego? She is at the stage of her life where there are many things with importance, but she cannot help but think about harmony and balance.
"Staying in balance is particularly hard for actors and actresses. You have to go through extreme emotions. Most of the stories that the world tells us are in the extreme, from compliments to criticisms. It is hard to hear anything based on a positive perception of the world. It is also difficult for us to see through things. Furthermore, we are a group of people full of passion and love for ourselves. I once questioned whether it would actually be possible for actors and actresses to stay in balance. That's why I was often flustered when I was younger."
The values that she once thought were completely different are now working out together in unity. Sori Moon has harmonized both the performer and ordinary person in her, as they have been carved, added, worn, and re-grown.
"Being an actress is quite unique. Personally, I don't want to be treated in a special way. I want to be ordinary and blend in with other people as much as possible. I try to be like that every day. I debuted at the age of 26, so I have experienced an ordinary life prior to that. I wasn't prepared to become an actress when I was young, as I was just an ordinary high school girl and college student before I debuted. It contributed to my personality and became part of my performance technique. I don't want to give that up."
She elaborated what an 'ordinary life' would be.
"It's also about your diet and routine as an actress. I live with my mom and she peels two or three kinds of seasonal fruit every morning. My family eats them as they walk around to get ready for the day. I don't take vitamins or any other health supplements. I try to eat healthy instead. I feel that eating fresh-grown natural food is enough. I also ask my mom to pack me some lunch whenever she can. I work outside all day and I feel that it isn't fair that I can't eat her delicious food. I believe that you can't eat too much of processed food, no matter how special it is. In addition, I exercise every day. I work out with a personal trainer, and my exercise program consists of a modern dance technique called Tanz Play. If I am too busy to do anything, I try to bow 108 times(A Buddhist ritual). I just do my best to do what I should do every day just like everyone else."
A life just like ours. She tries to open up her senses to different culture and arts, including literature, music, and fine art. She tries to look deep inside herself and discover something new. This is how she learns to live as an actress. She believes that learning is not limited to school and earning a degree. Learning is the most important thing among the many things that she should continue throughout her life.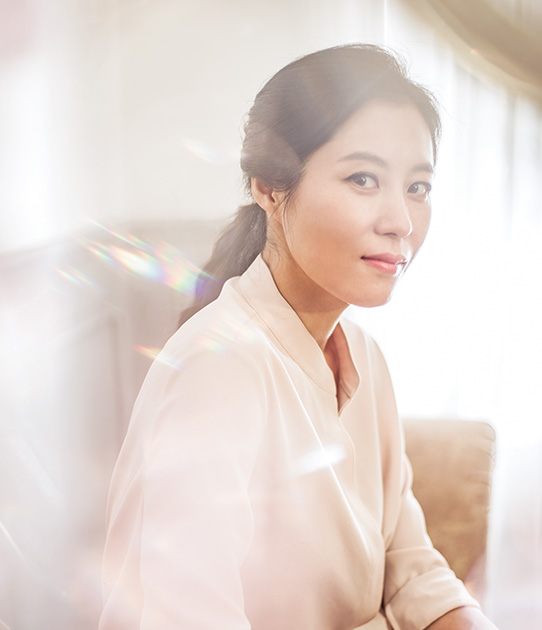 "I'm not talking about looking nice on the outside, but instead, becoming a truly dignified person."
"I'm at the stage of my life where I want to appear dignified. I'm not talking about looking nice on the outside, but instead, becoming a truly dignified person. There are more things I have to consider now, but this is part of growing old. This is the reason why keeping my life in balance is more important to me. That's what Sulwhasoo is all about. It's rich, deep, and dignified. That's how I want to age."
After interviewing Moon, I watched the movie that she recommended. She was one of the judges of the Orizzonti Competition at the Venice Film Festival, which is one of the world's most celebrated film festivals. The movie impressed this actress, who became Korea's first winner in a new actress award at that film festival and was proudly invited to become the first Korean judge in the competition a few years later. I was able to understand what she said after watching the movie.
"Your musical identity and personal identity will harmonize from deep within yourself if you learn to love music and clearly understand why you need to practice. Music and life work hand in hand to assist you in pursuing your goal."
What Seymour said in <Seymour>, which was directed by the renowned actor Ethan Hawke, reflected his way of life. At the last part of the movie, Seymour said, "I touched the sky." I hope that Moon will experience that moment through acting. All of us would be able to soar in the blue sky at the moment she touches the sky.