Musical Actress
Park Hye-na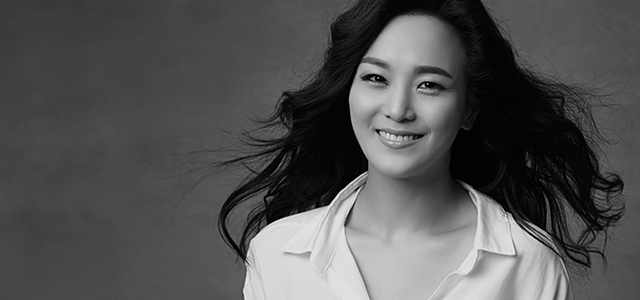 "I just ran as best as I could even when my show got canceled or I was only a supporting performer."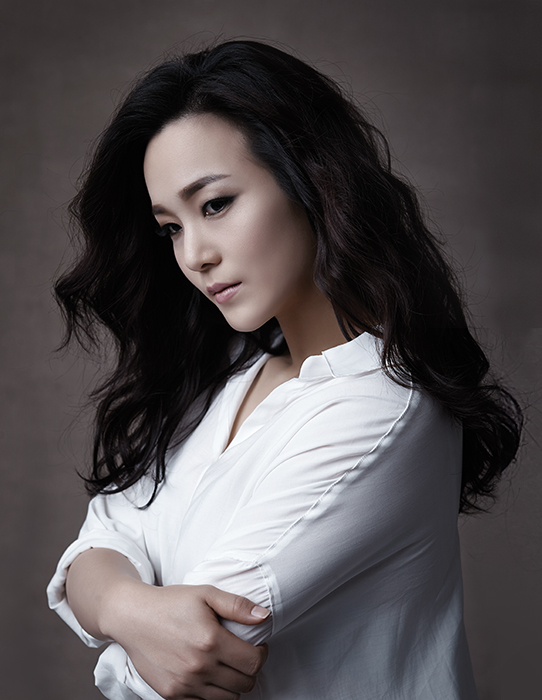 Her popular debut piece would be <Wicked>.
That was the very first time when she was casted for a masterpiece with a license and got her name known to the audience. <Wicked> is a musical based on Gregory Maguire's best-selling story that delightfully twisted <The Wizard of Oz> with clever imagination. Her role was Elphaba, the green witch. Anyone who has seen this piece would understand why it was described as the 'green wave' on Broadway. At the moment her face was hidden behind the green makeup, her voice clearly burrowed into the hearts and ears of audience. The audience whispered as the musical progressed. Who is that powerful green witch? Where has she been all this time?
You will have a chance if you work hard sounds like a cliché, but a chance to audition for <Wicked> was the greatest luck of her life. But it is unfair for her if you think it was just given to her. She had to be an unknown performer for 7 years until 'Park Hye-na' stood on the stage as a green witch. Since her debut with <Mr. Mouse> in 2006, she has performed on <Singles>, <Waiting for a Hero>, <Night Restaurant>, <Lovers of Paris>, and many more, but she failed to attract much attention. She was just one of the many actors and actresses on Daehak-ro. She obviously became skeptical about her job. She was most overwhelmed around 2009.
"<My Sweet City> which was a creative musical failed to earn popularity when it was my first time starring in a piece. Until then, I just ran as best as I could even when my show got canceled or I was only a supporting performer just to become a star of a show. I did my best and finally became a star, but I was jobless after my last performance (laugh)."
Her heart sunk. She achieved the goal to become a star, but her heart was more sore and lonelier than before. It was not easy to adjust to a new role as the 'unemployed' for about 7 months after being a star on the stage. She shook from the core and did not know whether she should continue the job. As her heart felt empty, she tried to stay busy. She diligently went to learn ballet, jazz, get vocal lessons, and work out at a gym. Amazingly, she was recharged with confidence from an unidentified source. It was a good sign. Luckily, she was offered to perform 'Nansaeng' on Musical <Namhan Fortress> by Director Cho Gwang-hwa.
"There was a time when I introduced myself at a team workshop. When I introduced myself 'Musical Actress Park Hye-na', the director said, 'it's amazing you call yourself that.' That was when it occurred to me that I used to call myself a 'freelancer' when someone asked me what I do. I was always half in because I was uncertain about this job. I kind of got the sense of responsibility and affirmation as an actress when I joined <Namhan Fortress>."
'Actress'. Why was it so hard to call herself this? It was not just because of the vague future. Raised in a family of government officers, actress sounded like a job for some special people. The prejudice that the life of an actress has to be somewhat creative, artistic, and unusual. Park Hye-na? She hesitated to match herself to an actress or star because she was always a quiet, 'good' student in school. Can I really be an actress? The doubtful question constantly bothered her.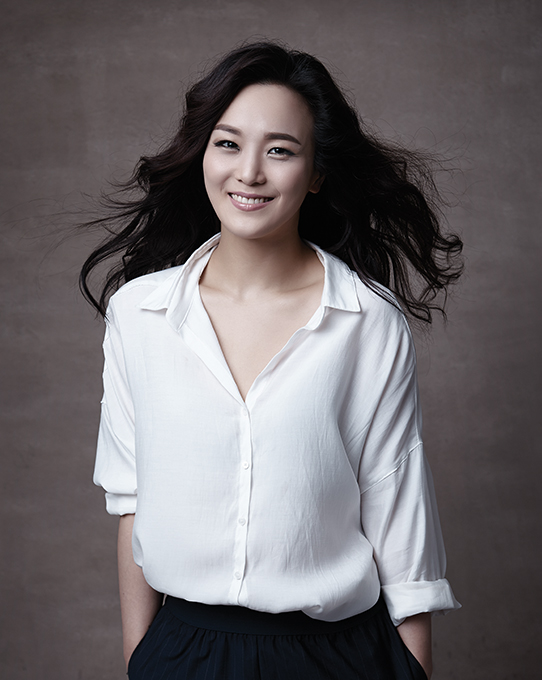 Her path as an actress began with an application form. As an ordinary high school student, she saw no other way besides studying for college. She failed to get admitted into the school she wanted and waiting for her next chance. She participated in a musical workshop just to cool her head and fell in love with dancing and singing. She did not even know it was musical back then.
"I was influenced by my father who loved LP's and my sisters who always listened to <Starlight Night> on the radio. That is why I loved dancing and singing since I was very young. I was not sure whether I wanted to do this for life, but I was fascinated by musical when I met Director Goo So-young at the workshop."
The curve of life is drawn by many small defining moments. Her father's LP's, the musical workshop, and the time she endured as an unknown actress must have made who she is today. She has become a heroine of stage since <Wicked> as she has been contacted by many popular musicals, including <Sherlock Holmes>, <Dream Girls>, and <Death Note>.
"I want to focus on work with a humble attitude."
The current Musical <Death Note> is particularly special. It is based on a Japanese comic book and composed by Frank Wildhorn, known for <Jekyll and Hyde> and <Dracula>, as it may be performed on Broadway someday. She was glad to hear from it as she enjoyed reading Death Note back in school. Moreover, her role is the fantastic and charismatic envoy, 'Rem'. She appears in a white suit with smoky makeup.
"This piece has a very unique mood. It is a musical, but it is very much like a play. The lighting and stage are downplayed as much as possible to accentuate the performances. The action and reaction of the performers would appear more delicate."
'Hot' actresses can easily get excited or arrogant because they are surrounded by new things. Park Hye-na is not an exception. She is continuously sought after by famous pieces and greeted by the hailing fans when she walks out of the theater. A number of obscure actresses name her as their role model. All of these are what she longed for before. Fortunately, she is calm enough to control herself despite what goes around her. That was why she was picked at the audition for <Wicked>. The director said that she had in herself Elphaba who constantly pursues her own way.
"I want to focus on work with a humble attitude. The answer I go from the many frustrations was rather simple like 'do better today than yesterday' or 'enjoy the stage as much as possible'. I don't want to be overwhelmed or stirred up by others or their expectations."
Park Hye-na has always been quiet and calm. She is a kind of person who quietly stores her energy until she goes up on the stage and bursts it out on the stage. When the curtains open and the orchestra begins playing the music, her innocent face looks intense. This is how she introduces and proves herself as a 'Musical Actress Park Hye-na'.