Welcome!
Thank you for being a Sulwhasoo Member


Amber
Membership level
Thank you for loving Sulwhasoo products.
Please remain as our Amber member so you can enjoy even more benefits.
My Store
Membership Points

0

Update Profile


Update Profile >

Change Password


Change Password >
Redeem your offline membership points for Sulwhasoo's must-have items at your preferred Sulwhasoo boutique or counter
(Offline Sulwhasoo Store)
Sulwha Club Member Privilege
Product : RM1 = 1Point
Earn a point for every ringgit spent at Sulwhasoo boutiques and stores.
* Points are valid for 12 months starting from each purchase date.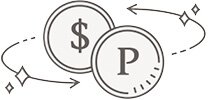 Referral Program
(Member-Get-Member)
POINTS

Customers who refer friends for purchases
of Sulwhasoo products and join as
new members
will receive 100 points and 2-pc gifts!
Membership Benefits
CORAL

Upon ANY
purchase*

JADE

Upon RM5,000
purchase *

AMBER

Upon RM10,000
purchase *

Points Earnings1

Product : RM1 = 1 point

Birthday 2X Points2
Birthday Gift3
Reward Programme
Sulwha News
Exclusive Invitation
Member Gets Member Reward
VIP Upgrade Reward
500
Sulwha Points
1,000
Sulwha Points
Top Spender Gifts
CORAL

Upon ANY purchase*

Point Earning1

Birthday 2X Points2

Birthday Gift3

Reward Programme

Sulwha News

Exclusive Invitation

Member Gets
Member Reward

VIP Upgrade Reward

Top Spender Gifts

JADE

Upon RM5,000 purchase*

Point Earning1

Birthday 2X Points2

Birthday Gift3

Reward Programme

Sulwha News

Exclusive Invitation

Member Gets
Member Reward

VIP Upgrade Reward

500 Sulwha Points

Top Spender Gifts

AMBER

Upon RM10,000 purchase*

Point Earning1

Birthday 2X Points2

Birthday Gift3

Reward Programme

Sulwha News

Exclusive Invitation

Member Gets
Member Reward

VIP Upgrade Reward

1,000 Sulwha Points

Top Spender Gifts
*All membership benefits are applicable to purchases made at Sulwhasoo boutiques and departmental stores in Malaysia only.
Purchases made in duty free outlets, e-commerce platform (Sulwhasoo Online, Lazada, Zalora, Shopee) are not eligible for membership, birthday rewards and points accumulation.
Type of membership is based on purchase amount over 12 months.
** VIP Birthday Gift.

1 Points are valid for 12-months starting from each purchase date.
2 Birthday 2X Points on 1st purchase on Birthday Month
3 Birthday Gift is only applicable to members who have at least 1 transaction in the last 12 months. No purchase is required
Customer Service Center
If you have questions about products, promotions, events,
and so on, please contact us at
sulwhasoo@my.amorepacific.com
Operating hours : 09:00 ~18:00 (Mon-Fri)