Sulwhasoo Beauty Ritual List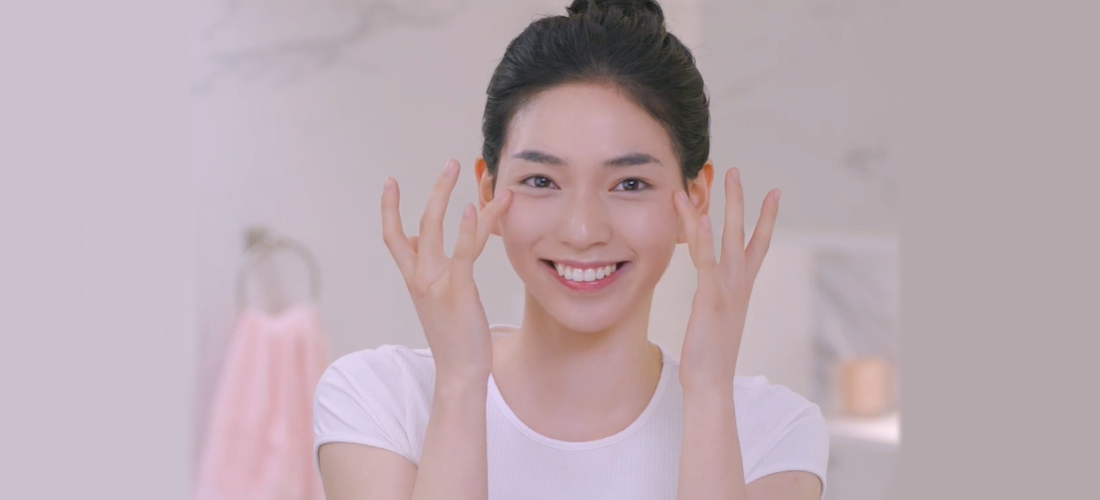 Bloomstay Vitalizing Eye Cream Watch the video
Bloomstay Vitalizing Eye Cream
Beauty Rituals
Hey, Today I am going to use Bloomstay Vitalizing Eye Cream!
Here it is~

Pink Color
Bloomstay Vitalizing
Eye Cream

I love this pinkish color,
And the subtle scent of plum blossom is really nice too.

Plum Blossom Scent

Bloomstay Vitalizing Eye Cream will get my eyes more vitalized and resilient than ever.

Powerful Vital Energy Revitalizes eyes

Now I'm going to show you how to apply it.

1 Circulation around the eyes
First rub your hands together to warm up the eye area.

2 Application
Let's put this eye cream on face.

Jelly Texture

Apply the eye cream in a circular motion.
This bouncy gel texture transforms into Sherbet while you are rolling it.
Awww~ I love this cool feeling.

3 Firm the skin around the eyes
Now gently press around you eyes, going in order along each of seven spots under your eyes.

+130% Resilience Around The Eyes

4 Improve dark circles

Next I'll use the cooling eye massager, which really helps reduce swelling and dark circles under your eyes.

The Cooling Eye Massager

Pressing between your eyebrows, draw a large figure-eight starting from the left side.

-7.15% Dark Circles
96% Feel firmer skin around eyes
99% Look forward to vitalized eyes

Next, work from the inside out like you're wiping traces of fatigue right off your face.

5 Wrap-up

Slowly massage your temples in a circular motion to finish!
Brighter Eyes, Full of Vitality
As long as you have Bloomstay Vitalizing Eye Cream, You are saying good bye to dull, tired eyes!
Bye!
Sulwhasoo Beauty Ritual List