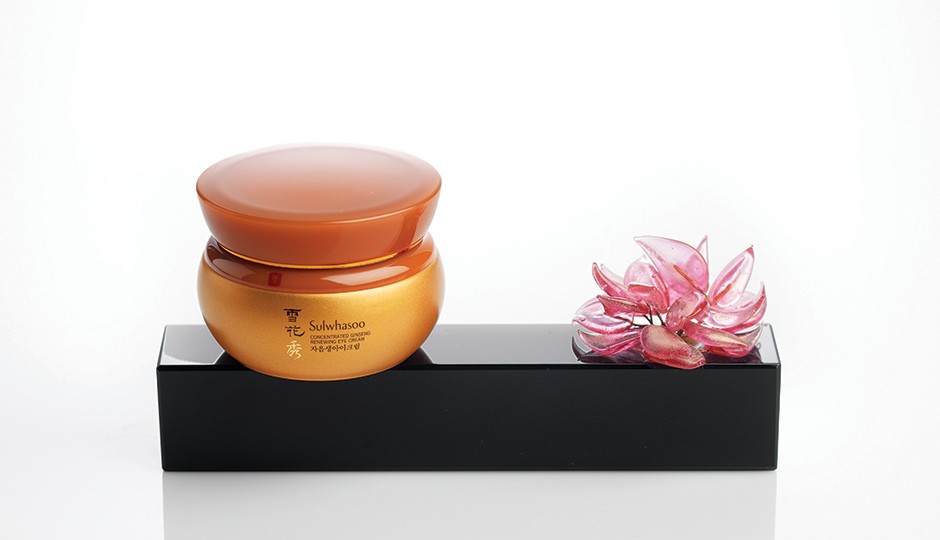 Turn the Clock to Renew Skin's Natural Vitality
It's time to wrap up another year. It's also a time to think about things to do for a fresh start. Start with taking care of the very important but often overlooked part of the face: the eye area. The eye area tells much about a person's age, so taking good care of it can brighten up the entire face. The powerful efficacies of Concentrated Ginseng Renewing Eye Cream offer the perfect solution. The leaves, stems, and roots of ginseng leave the eye area smooth and refined. The leaves and stems of ginseng grown underwater enhance the resilience of the eye area, leaving it firm and beautiful. Compound K, which is Sulwhasoo's original anti-aging essencefound in the roots of ginseng, helps with wrinkle correction. Also, the firm texture densely wraps the eye area for deeply hydrated and resilient skin. Gently massage the under-eye area, eyelids, and eyebrows using fingertips for deeper absorption of the ginseng formula, for more visible results. Concentrated Ginseng Renewing Eye Cream will surely result in radiant and beautifully defined eyes full of vitality.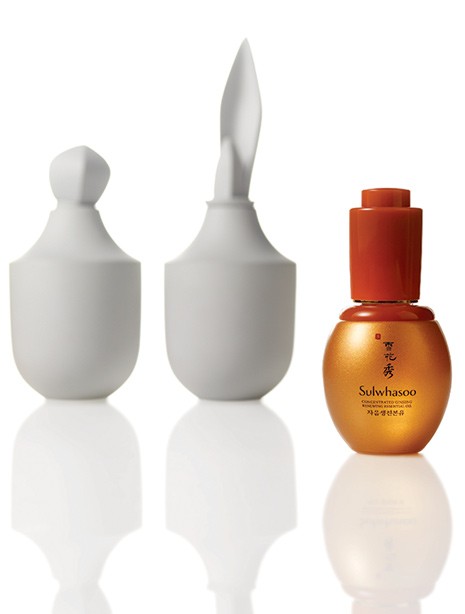 Winter is a harsh season. The dry air and the below zero temperature cause extreme skin dryness regardless of skin type. Without protective measures, the skin will lose its balance inside and out, becoming rough, lacking moisture, and subsequently accelerate aging. Winter care for the skin comes with Concentrated Ginseng Renewing Essential Oil. Traditional women extracted and applied oil from sesame seeds, perilla seeds, apricots, and cotton seeds for dry and damaged skin due to imbalance. Concentrated Ginseng Renewing Essential Oil has applied Sulwhasoo's original scientific technology to capture the oil extracted from ginseng seeds and to maximize its efficacies. Ginseng seed oil relieves extremely dry skin by providing deep hydration and skin defense benefits. It is a rare type of oil from ginseng seeds that can only be extracted in small amounts once a year to fortify the skin's defense capacity and leave it smooth and hydrated at the same time. Also, the anti-oxidizing camellia oil is blended with sesame oil (essential oil acquired by pressurizing sesame seeds) to strengthen the skin barrier, resulting in radiant, clear skin. For best protection and defense for the skin in winter, experience the next level of refinement with Concentrated Ginseng Renewing Essential Oil.