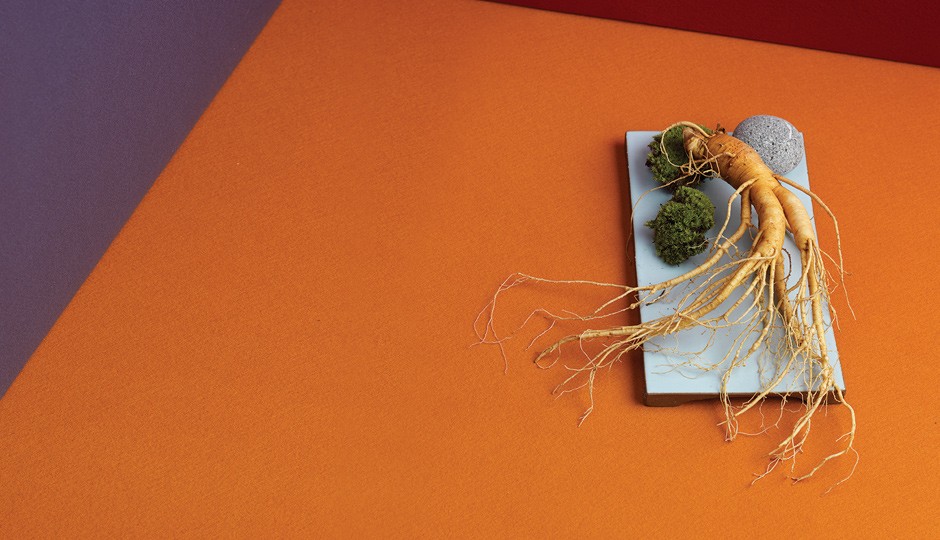 The Bitterness of Ginseng Awakens the Sense of Taste
Ginseng, born and grown in Korea, is a medicinal herb recognized around the world, and its excellence is known to everyone. As ginseng was invaluable when there was not enough food to eat, it has been widely used to warm the body for a stronger immune system when the body feels weak, especially when the temperature drops in winter. As ginseng farming has become popular, ginseng has come in close proximity to our lives. From the traditional healthy foods prepared with 6-year-old ginseng to the fusion dishes made with 1- to 3-year-old ginseng with milder flavors and tastes, ginseng has become an enjoyable ingredient that awakens the sense of taste.
Ginseng Mushroom Salad It is super-easy for anyone to make. Simply rinse and dry the vegetables and top with figs, onions, pan-fried mushrooms, and thinly sliced ginseng. The sauce is also very simple. Mix dark vinegar with olive oil and sprinkle all over the salad.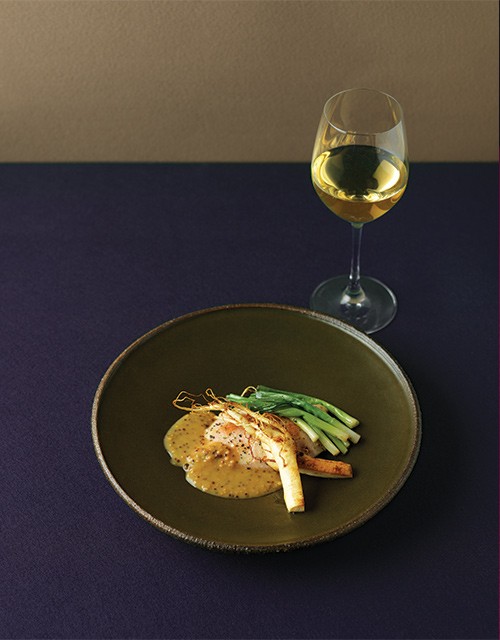 Grilled Chicken with Ginseng This is an entrée dish prepared with chicken and ginseng. Cook chicken breast over high heat. Add two big chunks of ginseng and green onions to marry the natural tastes of the ingredients and to tenderize the meat. Ginseng becomes slightly sweet when cooked so it becomes great for those who dislike bitterness. For the sauce, reduce the chicken stock with mustard and honey and drizzle right before serving.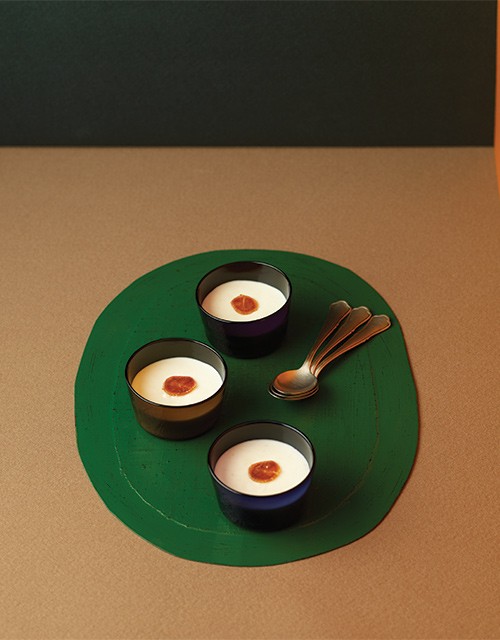 Ginseng Pudding Mix one root of finely ground ginseng (about 35 g) with fresh cream, honey, milk, and gelatin that has been soaked in cold water and dissolved in a double boiler. Pour into a pudding cup and harden in the refrigerator for about an hour, or put the pudding cup in a bowl filled with ice to enjoy right after..