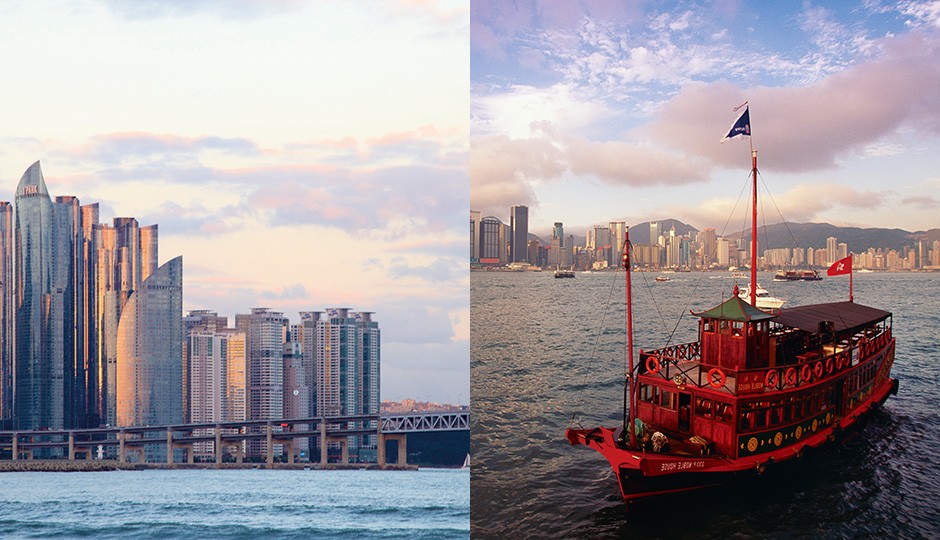 Busan & Hong Kong (China)
Busan & Hong Kong (China)
The distance between Busan and Hong Kong (China) is approximately 2,403 kilometers; however the time difference is only an hour. As more flights travel to Hong Kong (China) directly from Busan, the two cities have become even closer, thereby evolving into world-class cities with vintage sentiments and bold challenges to lead trends despite their different languages. The splendid feast of high-rise buildings at the harborside, which characterizes Hong Kong (China), is naturally overlapped with the high-rise apartments along the beaches of Haeundae and Gwangan-ri in Busan. However, the true beauty of the two cities is not the dominance of the modern buildings, but the narrow and unorganized alleys beneath the buildings, the rows of old stores and markets along the alleys, and the humane atmosphere. Busan and Hong Kong (China) are known for the shopping venues, a wide variety of hubs for global brands, and economic power centers. Nevertheless, the old-fashioned sceneries that pop up every time you turn are not outdated, but instead appear as the pride of the cities and the invisible power supporting them at present.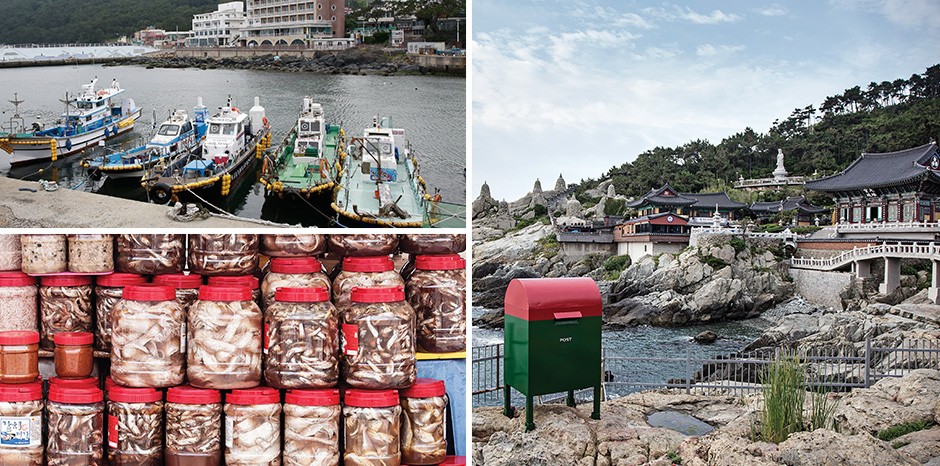 With the co-existence of tradition and modernity, the cities often appear in various films. The sceneries found in a paused screen move lively as you drag from the screen to the real world. Busan has been the center of arts for quite some time due to its love for the creative minds of filmmakers and artists. Busan International Film Festival constantly attracts many celebrities during the fall season. Meanwhile, Art Busan, which is an art exhibition that sneers at Seoul, brings enthusiasm during summer. Needless to say, the Art Basel Hong Kong (China), which gives birth to globally renowned artists, is popular around the world. There are many galleries amidst the ragged sceneries. When talking about the two cities, the sea always comes to mind. From the small fishing boats to the white expensive yachts, as well as the gigantic cruise ships, there are fresh seafood all year round, as there are port cities with long histories by the seas. A wide variety of special dishes, with or without seafood, satisfy the local people and the hungry tourists due to the presentation of the food. The temples you come across in the enchanting cities give you time to do some soul searching. A number of temples, such as the Haedong Yonggungsa Temple, were built on rocks along the coast, thereby captivating the curious passersby in Busan. Meanwhile, the Wong Tai Sin Temple attracts you with its thick smoke in the middle of the city, and invites you to make a wish amongst the hundreds of people in Hong Kong (China).