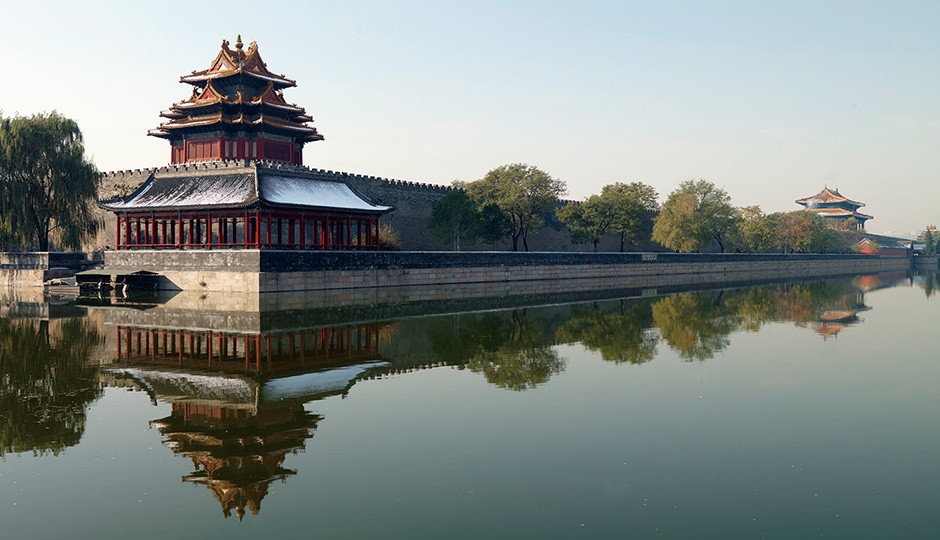 Beauty with depth similar to the passage of time
Bringing forth a deep and clear vitality to the city
Beijing, the capital of Mainland China, has a rich history of 3,000 years. It is often known as a museum in and of itself, and you will notice traces of the old culture amidst the clusters of skyscrapers. There are countless landmarks and relics throughout the city. After being intimidated by the scale of the Great Wall, which was the greatest civil construction of mankind, and the Forbidden City that still cherishes the dignity of an old empire, you will be captivated by the beautiful views of the Summer Palace (Yiheyuan), the charming summer vacation house of Xitaihou, along with Xiangshan Park, and Wofosi Temple. This city with its remarkable growth that is rich in history is filled with antiquated familiarity and new attractions. Beijing, which is the center of culture, economy, and education, has gained even more attraction through Sulwhasoo. It represents the powerful and dignified beauty of Korea and its authentic products that Mainland China has never witnessed before. The mountains encompass 1/3 of the entire city, the trees cover Beijing with different tones of green every May, and Sulwhasoo brings forth a clear vitality to the city.
The first virtue of women
The power of Sulwhasoo in everyday life is truly amazing. Mainland China has four seasons similar to those of Korea, but the dry air between seasons may lead to more serious skin concerns. Sulwhasoo is delivering unprecedented radiance and vitality to women's skin. It is effective in resolving their skin concerns, and providing future solutions for a natural beauty. Sulwhasoo has been regarded as a virtue of beauty among the wisest opinion leaders, as well as the most powerful and influential SNS users. Among the many products of Sulwhasoo, First Care Activating Serum EX and Concentrated Ginseng Renewing Cream are highly esteemed because they innovatively fortify the skin from deep within to encourage natural regeneration unlike other products that have fleeting efficacies. Perfecting Cushion Brightening, which is scheduled to launch in Beijing in June 2016, is currently receiving many inquiries from interested consumers as a treasure hidden in the Pandora's Box.
Sulwhasoo is currently operating six stores in Beijing, and professional counselors advise customers to test and purchase Sulwhasoo products that are perfect for their skin.