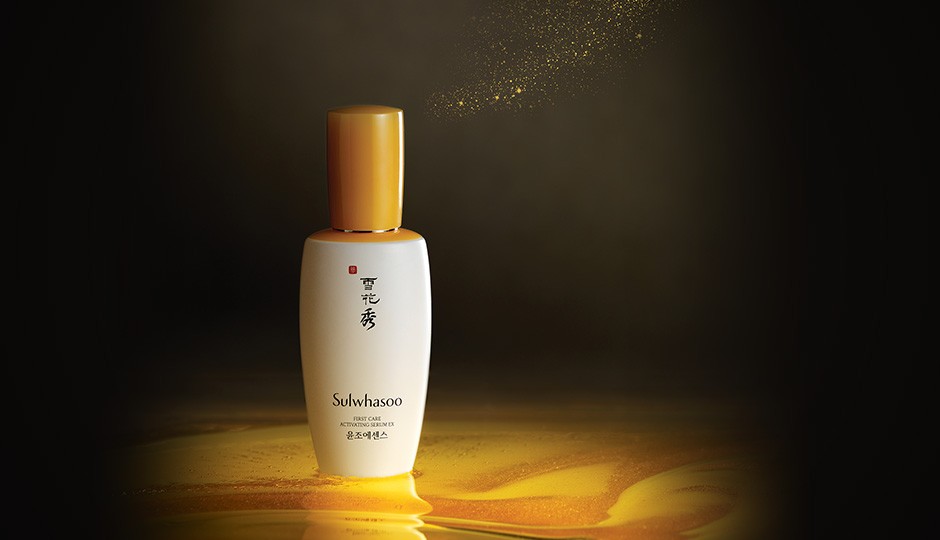 The unparalleled radiance and splendor
The birth of Sulwhasoo JAUM Balancing Complex™ with five precious ingredients, which treat and fortify the essential cause of skin aging, is the result of hours of endurance and brand science. The Sacred Lotus, Peony, Solomon's Seal, White Lily, and Rehmannia were strictly selected according to the energies and characters of the Five Elements that produced the JAUM Balancing Complex™. The brand's technology has been added to the original JAUM Balancing Complex™ to make it even more powerful. With the PREXtract Process™, which was developed with the wisdom that it is more effective to chop the herbs for processing rather than to pulverize them, has extracted as much effective substances as possible from each ingredient of the JAUM Balancing Complex™. This has not only increased the amount of the effective substances by 180%, as compared to the previous JAUM Balancing Complex™, but it has also enhanced the effect on 'Regeneration, Vitality, Nutrition, Clarity, and Resilience' by 1.4 to 1.9 times. The improved JAUM Balancing Complex™ will rejuvenate the skin, as well as provide it with incomparable strength.
First Care Activating Serum EX embraces the improved JAUM Balancing Complex™ as the main ingredient. It was launched in 1997, and it is by far the No. 1 first-step serum that brings unprecedented radiance beyond description to the skin. A genuinely beautiful life is rare when you are barely in balance, but a beautiful skin is realized when it is balanced. Therefore, First Care Activating Serum EX replenishes the skin' energy deficiency with JAUM Balancing Complex™, and restores the skin's balance and radiance from deep within. This is the very reason why women around the world love First Care Activating Serum EX. Sulwhasoo First Care Activating Serum EX has become a global premium product with a fresh texture, the modern white porcelain design that is widely popular in the global beauty market, and the easy skincare tips that anyone can follow.