Tongyeong & Venice
Tongyeong & Venice
When the heat of summer takes over the cycle of the seasons, you will naturally think of going to a cool place near the water or the ocean. As Korea is surrounded by the ocean from three sides, we are fortunate to travel in any direction toward the East Sea, West Sea, or South Sea. The South Sea, in particular, is a little farther from Seoul; however, it mesmerizes the visitors with its clear, gentle, and positive energy. Tongyeong, which is the most popular destination along the South Sea, cherishes its unique beauty by the sea and considers itself as the "Venice of Korea". Venice, Italy, which is compared to Tongyeong, also stretches along the hazy water and the maze of waterways throughout the city, while the footprints of the people along those waterways create timeless masterpieces that will make you keep coming back. In these two cities that are thousands of miles apart, you will be able to experience the wet fog that permeates the air around you and the rich scent of the ocean once you open the window early in the morning. The two cities on water tell us the most romantic stories similar to the first page of a classic poetry book.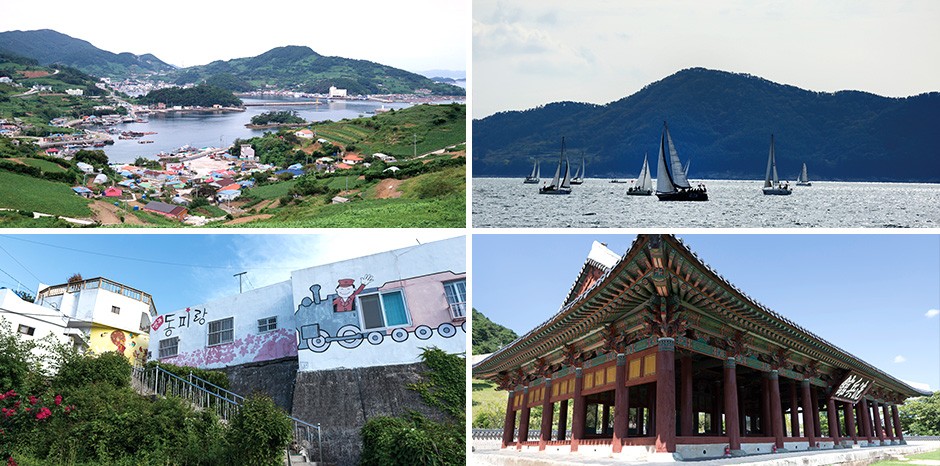 In addition to 1930's gifted poet, Gahaeng Baek (Baekseok), who portrayed Tongyeong as "a place I want to visit even in my sleep", many artists, including the locally born Chihwan Yoo, Gyeongri Park, and Choonsoo Kim, have shown their affection for Tongyeong by featuring it in their poems and novels. The islands of Tongyeong along the complicated rias coast include 42 inhabited islands and 109 deserted islands. They formed the Hallyeo Haesang National Park, which is known for the beautiful view of the sea. It is one of the eight special sceneries of Korea with its clear and mirror-like waters, islands floating everywhere, calm wharf, and ships leisurely sailing across. It is a heavenly view not easily found elsewhere. As a center of water sports with countless white yachts, Tongyeong presents the beauty of the seasons with the calm, yet dynamic, sea.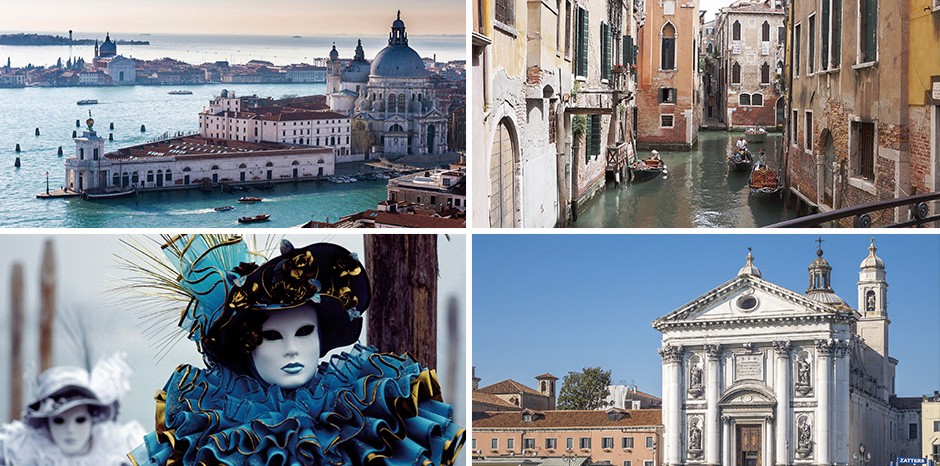 Another city on water is Venice. Around the 16th century, it was hailed as the "queen of the Adriatic Sea", and it consisted of approximately 120 islands and 150 canals. Walking in the city is similar to a trip to the museum, as it cherishes the splendid cultural heritages of the 16th century. Its reputation is handed down by many world-class art festivals, including Venice Mask Festival, International Film Festival, and Venice Biennale, as the city has been loved by many artists and scholars, such as Wagner, Monet, and Nietzsche. Tongyeong and Venice are writing new histories, and they are presenting to us the most beautiful moments by the waters.