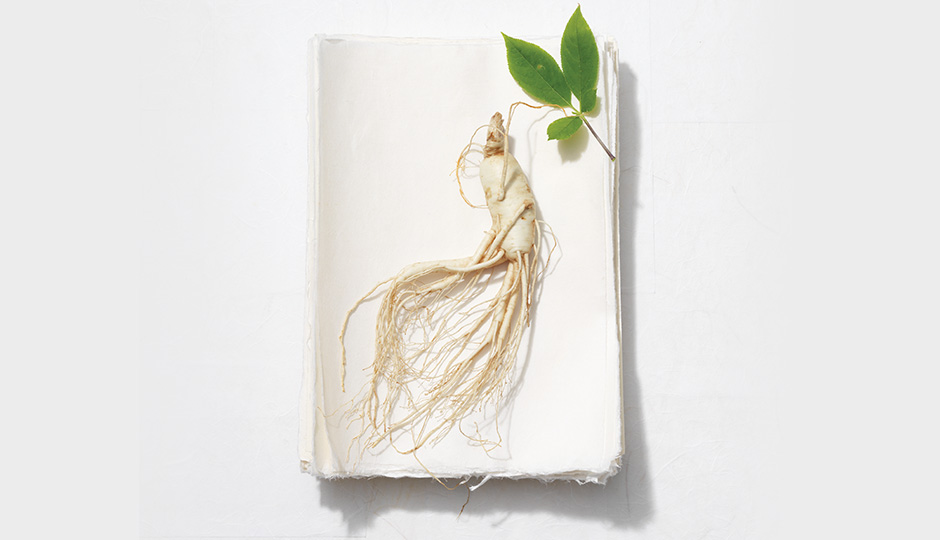 Born with the power of ginseng
Ginseng, which requires a long period of patience and endurance since it is not a crop that is typically harvested after a year of cultivation, is barely born after years of extreme devotion and effort. Ginseng, which realizes vitality through the energy of the soil, has been known as a miraculous herb and treated with value due to its rarity and astounding efficacies. Sulwhasoo's study of ginseng began with the question, "How good would it be to apply ginseng on the skin when it is this effective when eaten?" As a result of the study, we have been able to deliver the full efficacies of ginseng to the skin and made ginseng the foundation and main ingredient of our brand. When many people valued only the roots of ginseng, Sulwhasoo's Korean herbal medicinal science captured in its products the exceptional efficacies of various ingredients from the roots to the flowers including the berries, leaves, and stems through studies beyond restrictions and limitations. With the unmatched efficacies of ginseng, Sulwhasoo achieves true Holistic Beauty together with the brand's original skin science and unique beauty and aesthetics. Sulwhasoo's beautiful journey with precious ginseng grown in Korea will continue forever.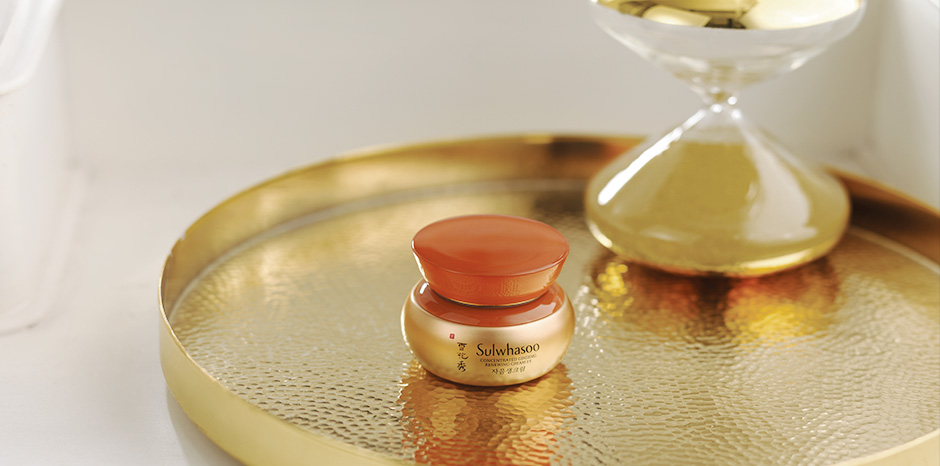 Concentrated Ginseng Renewing Cream EX began as ABC Ginseng Cream in 1966, and it has been recognized around the world for its efficacies as Sulwhasoo's signature product. The traditional ingredient of ginseng has been enhanced and refined to its peak effect. The 4th-generation Concentrated Ginseng Renewing Cream EX, a product of 50 years of research, enhances the skin's regenerating and defense capacity. It brings back the energy and vitality to the skin with the new and improved essence of ginseng. It has enhanced the absorption of Compound K (the powerful anti-aging formula extracted from the roots of ginseng by using Sulwhasoo's Bio-conversion Technology™) and further concentrated Ginsenoside R (found in ginseng flowers that are considered as the source of ginseng's vitality). Manufactured using the latest ginseng science and new anti-aging studies, Concentrated Ginseng Renewing Cream EX achieves true anti-aging for vitality of the face, internal energy, and tranquility of mind. In other words, the power of ginseng has turned the dream of naturally healthy and youthful skin into reality. Here is another good news. In addition to the 4th generation original Concentrated Ginseng Renewing Cream EX with the rich, nourishing texture and the subtle yet heavy scent of ginseng roots, Concentrated Ginseng Renewing Cream EX Light will be released again with the same traditional ingredient of Sulwhasoo, but in a fresher and lighter texture, as well the fresh scent of ginseng leaves and blossoms. Your skin will experience the powerful effects of ginseng and another level of youthful glow with the Concentrated Ginseng Renewing Cream EX and Concentrated Ginseng Renewing Cream EX Light, which you can choose from according to your skin type and preference, regardless of your age.