Walking down the street of creativity and history
Haean-dong in Jung-gu, Incheon, where the Incheon Art Platform is located, is across the Port of Incheon and developed with rapid internationalization and industrialization when the port opened in 1883. Many seaborne shipping companies and large-sized logistics warehouses are situated close to the port. In September 2009, this place has been transformed into a unique space for culture and arts. Incheon Cultural Foundation purchased a modern building and a number of adjacent buildings in Haean-dong in order to establish the Incheon Art Platform as a part of the Old Town Regeneration Project. The Incheon Art Platform is a complex of culture and arts that has been created by remodeling a number of modern buildings that were built in the 1930s-40s, such as the warehouse of Daehan Express, Samwoo Printing, Picasso Studio, Yeonggwang Supermarket, Daejin Industries, and Yangmun Church, in addition to the building that was established by Japan Wooseon Co., Ltd. (Registered Cultural Heritage #248) in 1886. It retains the original structures and forms, as well as the historical characters and buildings, to naturally incorporate the present time with the past. Incheon Art Platform has buildings on both sides of the broad avenue. Buildings A through C are aligned at one side, and facing Buildings D through H on the other side.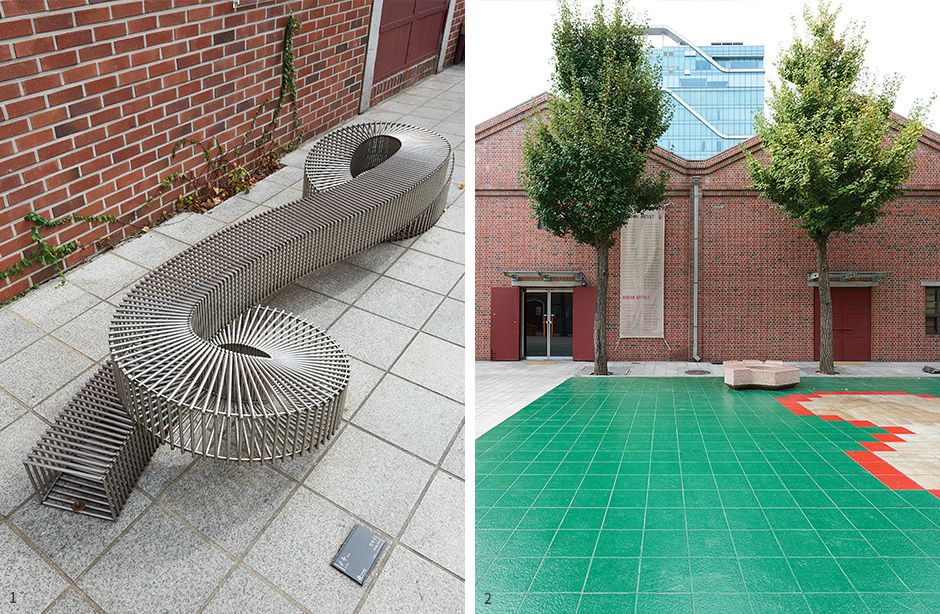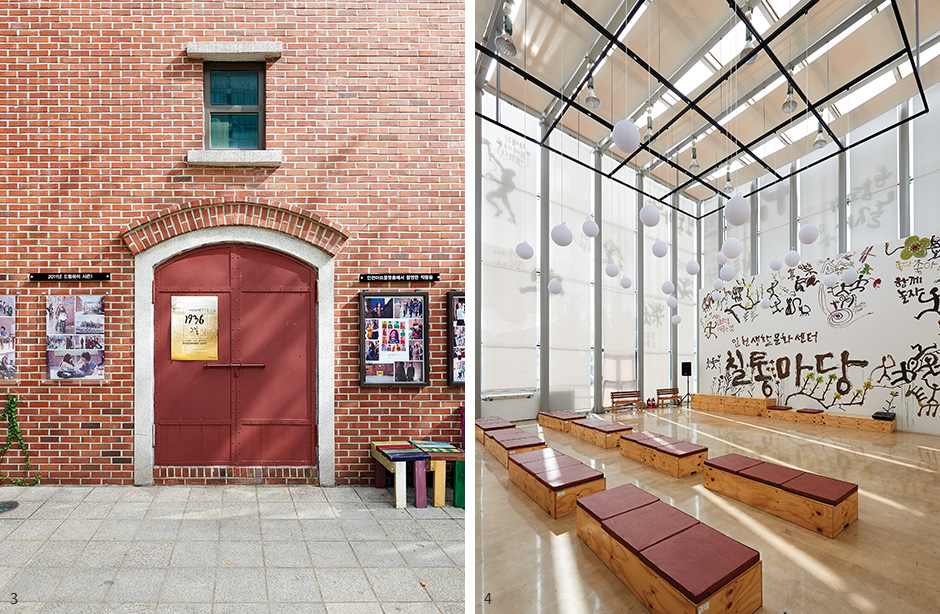 Incheon Art Platform's symbolic building is Building C, which used to be a warehouse for Daehan Express. It is currently used for concerts and rehearsals. On the first floor of Building H is a café where you can skim through past exhibition resources or books with a cup of coffee or tea, as well as light refreshments. Building D, which used to be the office building for Japan Wooseon Co., Ltd. that operated steamships to transport rice and goods, is currently used as an office building. This building is particularly noticeable among the many modern buildings in Jung-gu, Incheon because it was an office building when most of other buildings were banks or public offices. It is a western-style building covered with unique Japanese inspired designs, which represented the typical style of office buildings built here between the late 19th Century and early 20th Century. Incheon Art Platform produces new artistic creations with the residency programs, and supports the artists and researchers in various genres to concentrate on their activities. It also accommodates creative networks for the artists to exchange information beyond international barriers and create international partnerships with global organizations. Furthermore, it hosts projects, culture and arts lectures, and children/ youth art training programs for the residential artists to communicate with the local people and the public. It also offers internships and volunteer programs to nurture culture and art mediators. There are various monthly events for anyone who wants to enjoy culture through exhibitions, performances, and civil participatory cultural events. Incheon Art Platform has preserved the past history, yet modernly recreated the space through culture and arts. It is currently being envisioned to become a massive street museum. As it has brought energy and life back to the old town, we would probably see Incheon Art Platform take another step forward in the near future.