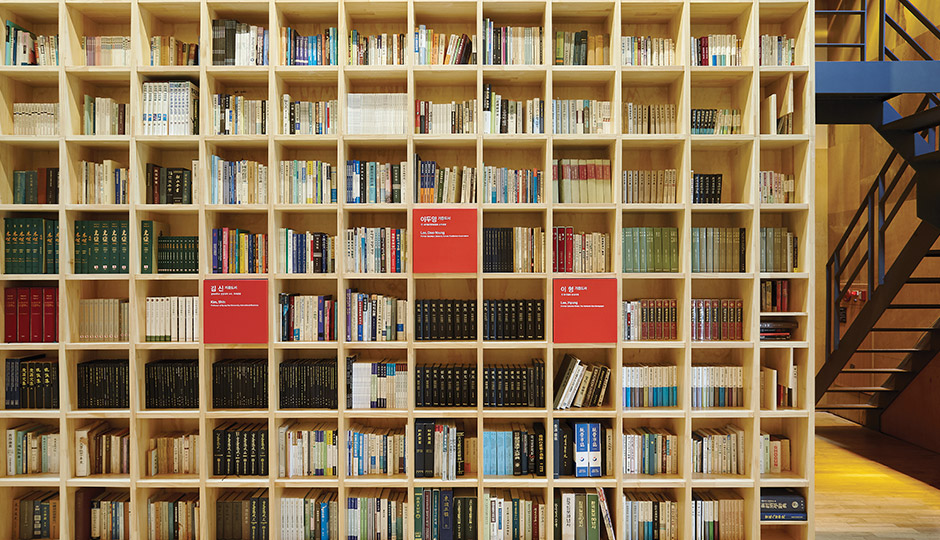 Forest of Wisdom, Jijihyang
People say that fall is the season for reading. As the tiring heat of summer is blown away by the cool breeze, it is good to start reading again. If you think about it, this is a wonderful season for you to do anything. How about taking a short trip? The cool air would be great for daydreaming or meditation. 'The Forest of Wisdom' and 'Jijihyang' in Paju are suitable for all of these plans.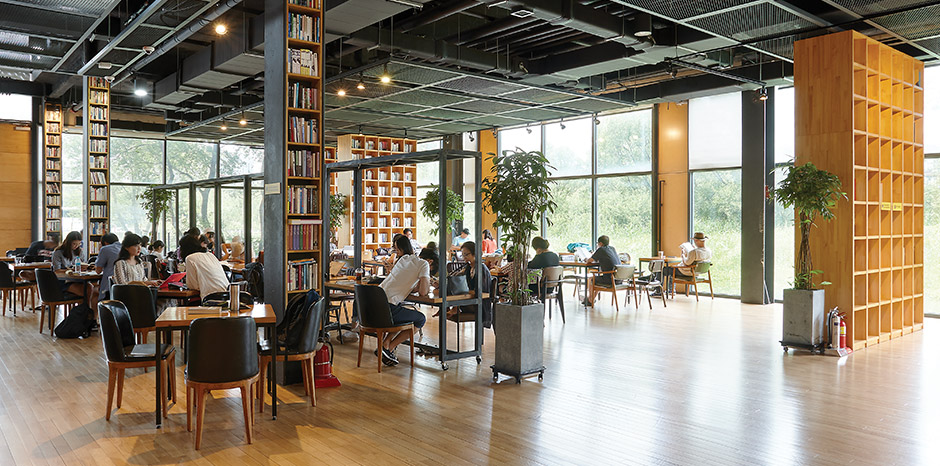 A space with a big window looking out to an open view and holding nearly 200,000 books will somehow remind you of a wealthy man's study that you might have seen in your dream. 'The Forest of Wisdom' is a reading room opened for 24 hours to the public for free, all year round. It was created as a public study with valuable books that were nearly disposed once. The forest of books has been donated by many individuals, organizations, publishers, and distributors. I opened an old book of paintings that was once in someone else's study. What I found inside were colorful paintings that seemed to spill out bright hues, which were unlike the old covering of the book. Since its opening in 2014, 'The Forest of Wisdom' has grown into the center of this Book City and it has been visited by approximately 30,000 people each month. It is fulfilling its role as a space for people to read and hold various cultural programs. There are different humanities lectures, book concerts, and special lectures for children co-programmed with the publishers in town by taking advantage of the potentials of Book City. You can find more information on the Book City Culture Foundation website (www.pajubookcity.org).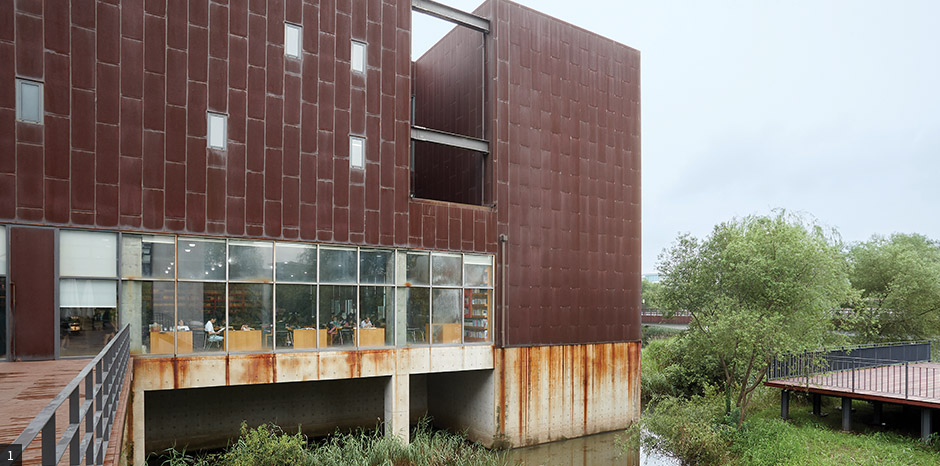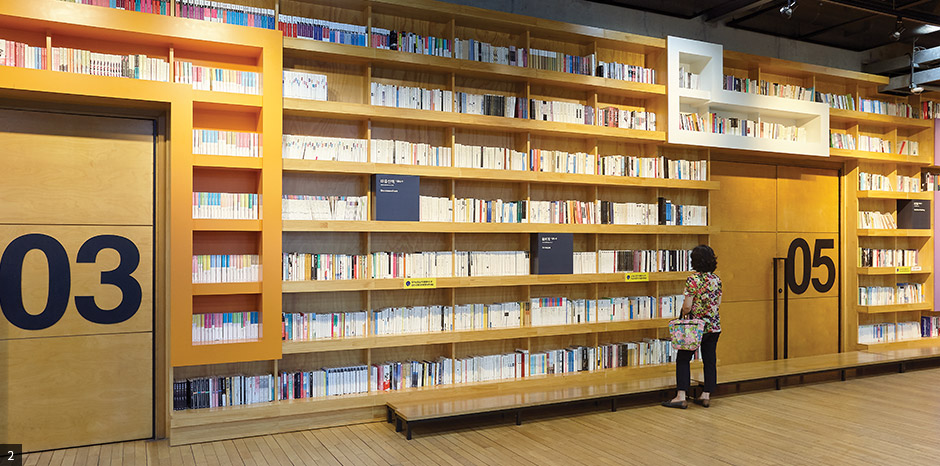 If you want to step out of 'The Forest of Wisdom' for a different adventure, I recommend a walk among the unique architectural structures of Paju Book City. Many people must be struggling with difficulty to create new books within each of those structures; however, the streets are taking pleasure in the silence. A day is not enough to fully explore 'The Forest of Wisdom'. If you want to take some time to enjoy reading and meditation, you might want to stay overnight at 'Jijihyang', which is connected to 'The Forest of Wisdom' within the Asia Publication Culture and Information Center. This is a hotel filled with the scent of paper, as its name means the hometown of paper, and it offers a special place for guests to relax. The cozy space filled with wood materials delivers the ultimate minimalist beauty. On the 5th floor, you will find the 'Writer's Room', where you can enjoy carefully selected pieces and the imprints of renowned writers for a unique literary experience. If you ever feel exhausted from the extremely noisy and active city life, you will be able to take a rest and fully recover in this humble space with no TV or computer. A book can awaken your spirit and expand your time and space. 'The Forest of Wisdom' or 'Jijihyang' can make all of this possible.