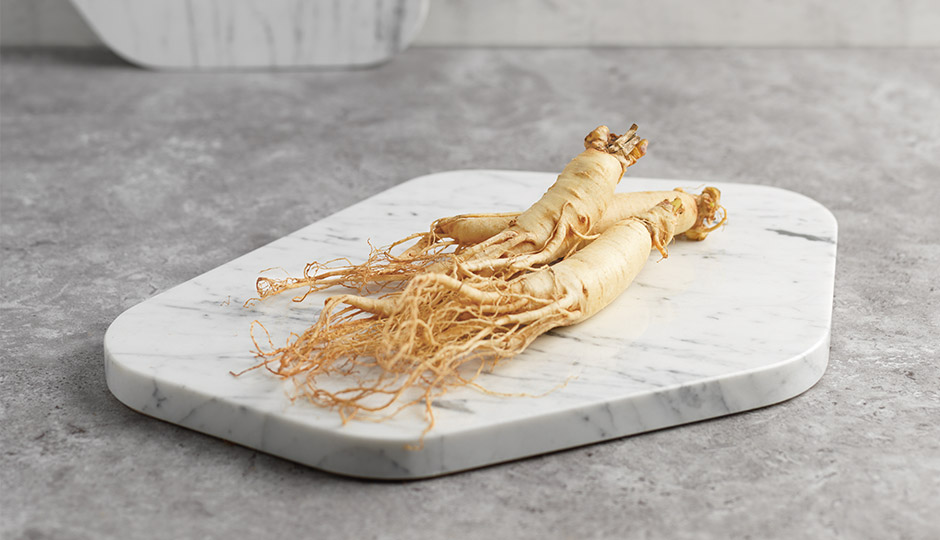 Powerful vitality of ginseng embraces the skin
Korean Herbal Medicine reflects the Korean ancestors' wisdom to capture nature's vitality. Among the many Korean herbal medicinal ingredients, Goryeo Ginseng has been known to be exceptionally effective. The history of Sulwhasoo's study of Korean Herbal Medicine began by asking, "How could we make the skin benefit from the amazing efficacies of Goryeo Ginseng?" Since 1966 with ABC Ginseng Cream, Sulwhasoo has studied ginseng through Ginsenomics™ for more than 50 years. Ginsenomics™ is the essence of Sulwhasoo's study of ginseng that comprehensively examines the miraculous power of ginseng, including all the essential parts of ginseng, the processing technology, and the cultivation involved, to discover the skincare efficacies hidden inside. Sulwhasoo's study on ginseng led to the discovery of the skin anti-aging 'Compound K,' which delivers the power of ginseng directly to the skin through Bioconversion Technology™, the patented ginseng technology that processes ginseng to ensure effective penetration. The key factors for anti-aging are the skin's natural vitality and defense capacity. Sulwhasoo has realized anti-aging technology that connects the past, present and future by delivering the energy of ginseng for the skin to restore and defend itself.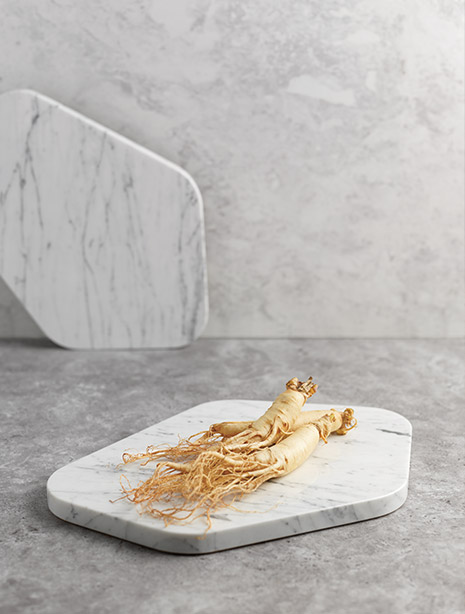 As you age, your skin loses the regenerating and defense capacity to accelerate the symptoms of aging. Concentrated Ginseng Renewing Cream, formulated with Sulwhasoo's ginseng heritage, enhances the skin's capacity to restore and defend to boost its vitality. Compound K, found in the roots of ginseng which is the source of ginseng's energy, and the improved ginsenoside, Re, from the ginseng blossoms, the source of vitality, lead to the path of powerful anti-aging. Concentrated Ginseng Renewing Creamy Mask, the new product released by adding astonishing innovation to Sulwhasoo's ginseng heritage, is a product rich in the powerful ginseng energy of the Concentrated Ginseng Renewing Cream. The innovative double-layered Double Wrapping Sheet™ achieves unmatched adherence, penetration, and comfort that is free of migration, and the rich, creamy texture, perfected through Sulwhasoo's research, does not slide, allowing refreshingly moisturizing nourishment without being sticky. When you need intensive skin refinement or special care for visible results, you should be able to experience the vitality of skin that is firm and radiant.