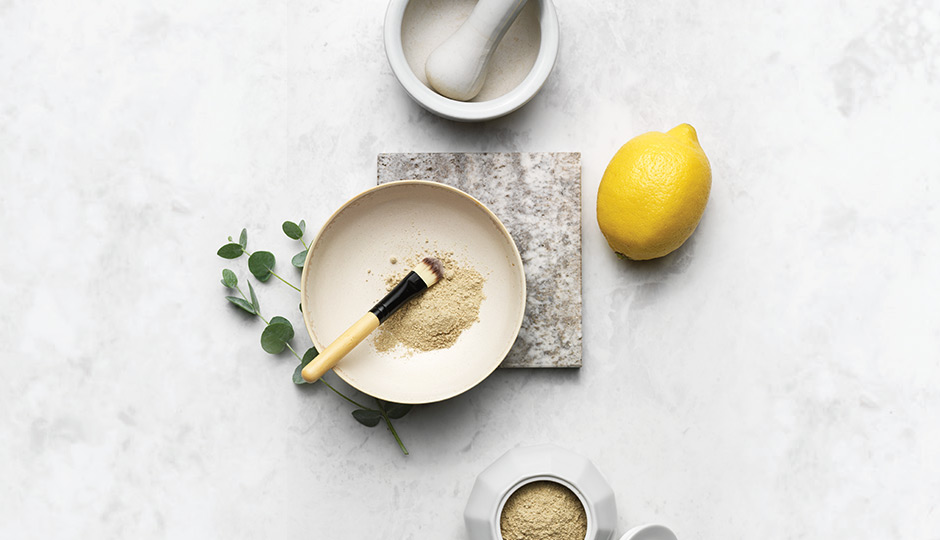 The healing power of nature
There are traditional materials known for healing skin problems. Salt is considered as one of the most easily found and most effective ingredient for such purpose. <Dongui Bogam> often mentions a salt water therapy called 'Yeomtang'. "It heals all kinds of boil on the face. Soak a clean cloth in warm salt water and gently press it onto the boil. Repeat this process up to 6 times a day in order to heal the skin." "Nothing is as effective as salt when it comes to itchiness. Take warm salt water baths three times a day. Bathing in seawater is even more effective." "Wash lumps or swollen areas with warm salt water. It is best to repeat this two to three times." All of this information shows that salt is effective for skin problems, such as itchiness, boil, lumps, or swelling. Salt therapy is particularly helpful for atopic skin. For salt bath, bring a pot of clean water to a boil. Cool it down to body temperature in order to dissolve the salt, and then wash your face, skin, and whole body. It is effective when massaged with a rough hemp cloth, as this can stimulate the capillary vessels. Salt activates the skin's original function and discharges unnecessary impurities via osmosis. It allows healthy sebum secretion without blocking the sebaceous glands for a refined skin texture. In addition, a small amount of minerals can deeply penetrate the skin for a firmer and more supple looking skin. Salt mask enhances the skin's metabolism. Smooth a spoonful of natural salt rich in minerals onto wet face after a thorough cleansing and leave it on for about 10 minutes. When the salt has dried on the skin, rinse with cool water. Keep the salt away from the eyes and wrap the face with a hot towel right before rinsing for best results.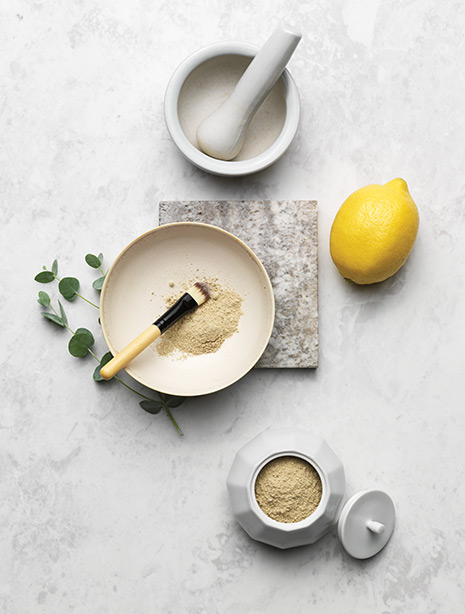 Other solutions for the skin that were mentioned in <Dongui Bogam> also used materials that were easily found in nature. For example, peach blossoms were ground and mixed with water as a drink for the treatment of boil, while chestnut shells were mixed with honey and applied on the skin to correct wrinkles caused by aging. Furthermore, traditional women used a combination of water and plants (e.g., Luffa cylindrica, gourd, cucumbers, Angelica gigas, peach leaves, and yuzu) to create their own skincare treatment. These plants are widely used in traditional medicine, as they remove toxins from the skin and produce exceptional whitening results. There were also precious materials enjoyed by the upper class people. The rare liquid acquired by distilling roses were used as a toner among the nobility, while the pearls were ground and mixed with milk in order to remove age spots and other skin discolorations. The traditional wisdom in finding ways to stay healthy and beautiful by using nature in its most natural state still stimulates us today. It is time to borrow the power of nature to bring back life to your tired looking skin.