Walking in Seochon
The old sentiments within the four gates of Seoul generally remind you of Seochon. There is unornamented humility with the scent of people and neatness in the air. Its sentiment is also the biggest reason why this quiet village of natives living in traditional Korean houses has become a 'hip' space that is attracting many visitors. As you follow the snaking alleyway to a dead end, you will come across green gates with pots of flower trees or cleanly wiped, shiny jars creating warm sentiment. Beneath the large, zelkova tree by the entrance to the village is a wide, wooden bench where anyone can stop to rest, and you can enjoy freshly baked red-bean bread at a neighborhood bakery that is not a part of a franchise. Seochon is a place that invites you to walk without any reason. There are many more tourists and fancy shops than before, but the town still evokes the same sentiment.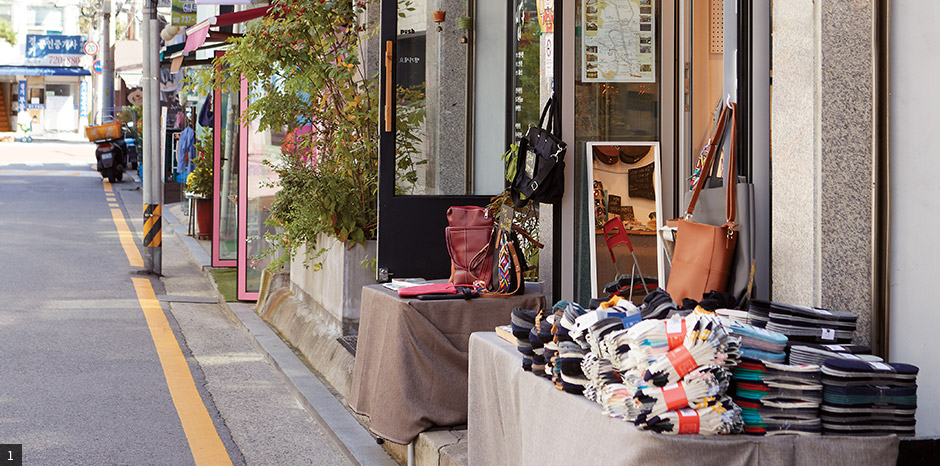 Seochon, named so because it is a 'village to the west of Gyeongbokgung Palace,' refers to Cheongwoonhyoja-dong and Sajik-dong to the east of Mt. Inwang and to the west of Gyeongbokgung Palace. Bukchon was a town of the ruling nobility, while Seochon was a town of the middle class with professions such as translators or physicians. It was the home of a number of artists, including Jeong Seon (Gyeomjae) and Gim Jeong Hee (Chusa) in the Joseon Dynasty, and artist Lee Joong Sup and poet Yoon Dong Joo in the modern times. As you walk along the webs of the alleyways, you can pass by the house where Yi Sang spent 22 years of his life, and the place where Yoon Dong Joo rented a room as a young man. Yi Sang's old house has been open to the public as 'Yi Sang's House' so visitors can cherish his life and art.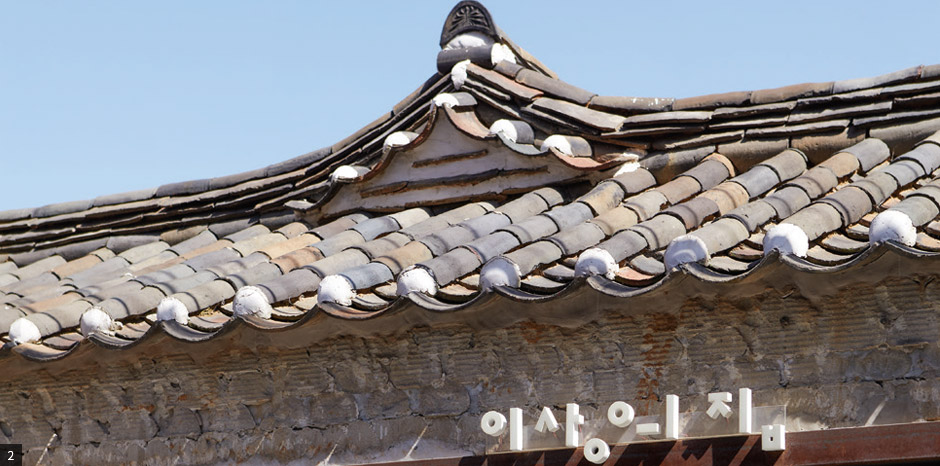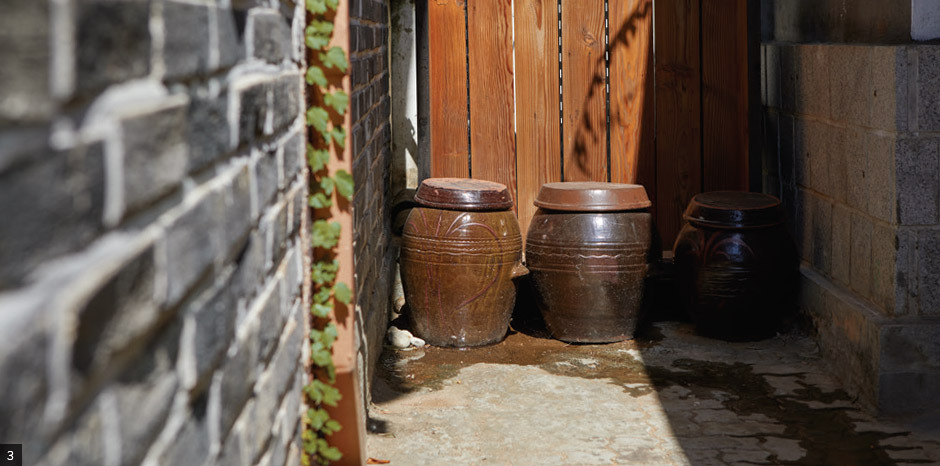 The cultural and artistic sentiments of Seochon have also attracted various art museums, galleries, and studios. Boan Inn across from Yeonghumun Gate in Tongui-dong is a building built in the 1940s. It was the gathering place of countless artists, but it was shut down in 2004 due to financial problems and reopened in 2007 as a gallery. You can appreciate the experimental artworks of younger artists, and experience a flashback to the era when it was an old inn. Recently, it opened an annex building right next to it with a café, bookstore, exhibition hall, and guesthouse. Daelim Art Museum is also not very far from Boan Inn. Daelim Art Museum is particularly beloved among younger visitors with its smart planning. It is one of the major artistic spaces of Seochon, a house that was built in 1967 and renovated by French architect, Vincent Cornu.
Travel over to Tongin-dong, and, there, you will find a busier, more energetic setting because of the traditional marketplace. The winding Tongin Market is always busy with visitors craving for special tastes. Once you had a bite at the marketplace and bought some goodies at a popular local bakery, walk toward Suseong-dong Valley. Suseong-dong Valley beneath Mt. Inwang was once hidden in the concrete structures of apartments. It regained its beautiful old view when Ogin Test Apartments from 1971 were demolished in 2008. Walk up the valley to enjoy the view of Seochon and even downtown Seoul at a glance. A hike should take you where your feet would take you without a plan, but you would feel a great sense of achievement on top of the valley.