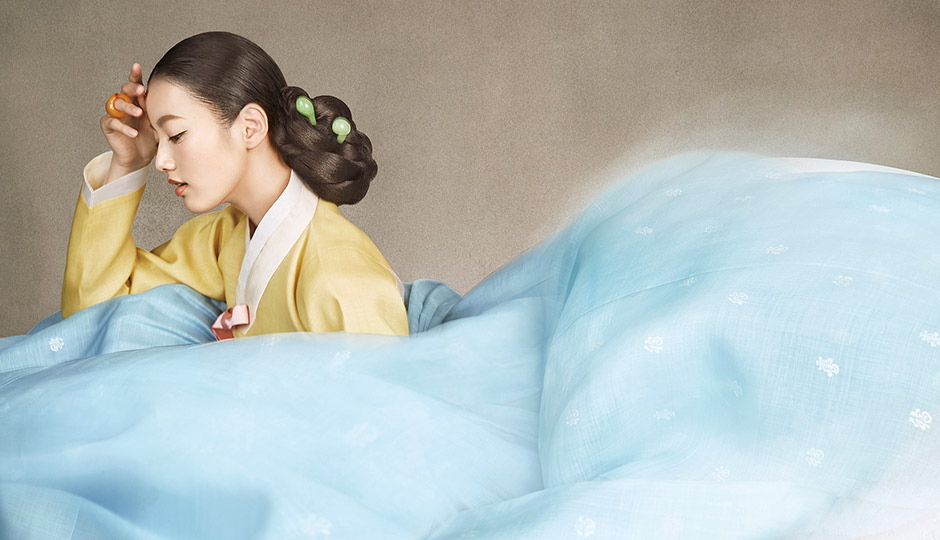 Sulwha Danjang: Sulwhasoo's Hanbok Experience Program
Sulwhasoo Flagship Store is promoting 'Sulwha Danjang' Program for customers to experience traditional Hanbok and accessories. Sulwha Danjang has reinterpreted the authentic Hanbok with traditional materials and designs, coupled with sophisticated and modern colors. 'Sulwha Danjang' offers different Hanbok designs and accessories in three categories: Palace, Nobility, and Beautiful Women. Palace costumes offer an experience to dress up as a royalty with formal ceremonial costumes and accessories such as Samjak Norigae. Nobility costumes are made with graceful colors and luxurious materials representing the dignity of noble women, including the elegant Jade Norigae. Last but not least, Beautiful Women costumes represented the Hanbok of the renowned beauties of Joseon Dynasty. You can dress up in bright colors with the glamorous ornaments by Gisaeng, who were the beautiful entertainers and performers during Joseon dynasty.
You can experience the traditional beauty of Korea with the devoted care brought to you by Sulwhasoo. Up to four people can try on Hanbok at no charge during each session. Upon trying on the costumes, you can have pictures taken at the rooftop garden on the 5th floor. You can sign up for 'Sulwha Danjang' on Sulwhasoo webpage. Sulwha Danjang takes place at 14:00 and 16:30 every Saturday and Sunday, and advance sign-up is required. This is an once-in-a-lifetime opportunity to understand and experience the beauty of traditional Hanbok.