The best way to restore vibrant skin
In order to achieve healthy and radiant skin, we need to restrain oxygen free radical, the main cause of skin-aging, and restore lost resilience and hydration with vitamin and mineral components, which have anti-oxidant function. Sulwhasoo has concentrated on extracting the antioxidant effect of Sea buckthorn berries. Sea buckthorn is often called as 'the present from the God' since its Vitamin C content is 265 times more than that of grapes, and 176 times more than that of apples. It is also rich in various nutrients, such as Vitamin E and amino acids, thus replenishing the skin's vitality. The precious substances of Sea buckthorn berries are extracted by drying them under low temperatures to preserve their natural nutrition. These powerful antioxidants are extracted in such a way so that Sheer Lasting Gel Cushion and Sheer Lasting Foundation deliver exceptional radiance. You can enjoy the unique experience of natural vitality with these products.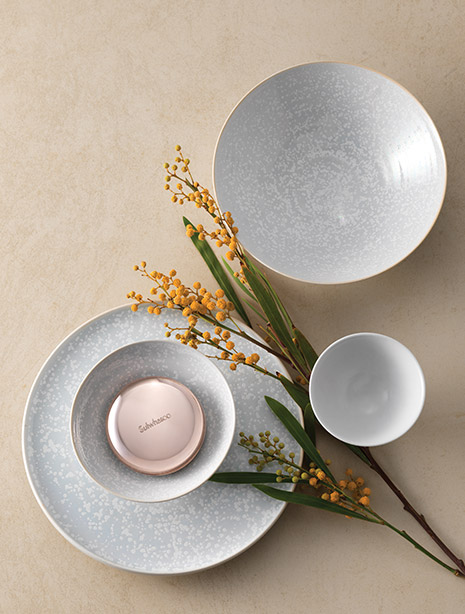 The basic purpose of makeup is to highlight a clear and bright skin texture with no visible blemishes and dullness. In addition, long-lasting skin radiance is what everyone is looking for. If you want the natural makeup look, staying with the basics is essential. To meet one's delicate standards, Sulwhasoo presents Sheer Lasting Gel Cushion and Sheer Lasting Foundation, the new makeup line that condenses its original technology. Sheer lasting Gel Cushion has paid particular attention to natural adherence. The 'Melting Gel Texture' instantly reacts to the skin's temperature to help the essence penetrate the skin, while the base leaves a soft and powdery finish. The dense micro mesh dispenses contents thinly and evenly without lumping, while the 3D puff thoroughly fills the skin with radiance, even up to the finest wrinkle. Sheer Hydra Formula technology used in Sheer Lasting Foundation helps applying the content evenly onto the skin while extending cool and moisturized feeling. The pigments used in the Sheer Lasting Gel Cushion and Foundation are coated with a skinfriendly components so they can adhere to the skin smoothly, giving natural-looking vitality. This June, brighten your skin day after day with the radiance of Sheer Lasting makeup.