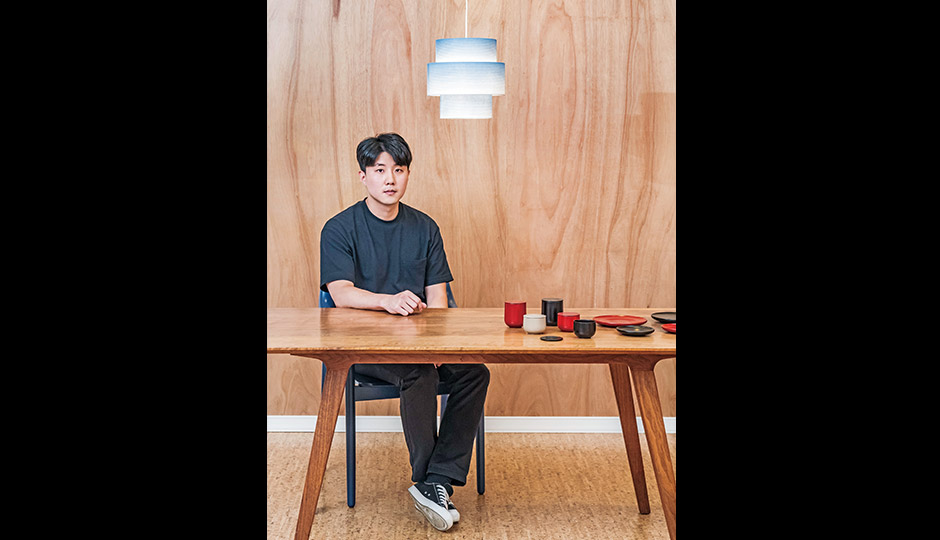 Yang Jung Mo
First, I wonder why many new designers focus on furniture and lighting.
In my case, in particular, I do not create furniture and lighting because of special milestones or the latest trends in DIY interior design. I do not go with the mainstream because it can easily be swept away. However, I had a number of exhibitions with lighting in school, leading me to work with furniture. After I majored in Industrial Design in university, I worked for a design agency for some time. Yet, it was boring to make products with simple designs, therefore, I decided to work with craft to feel the pleasure of handiworks in dealing with various materials. Then, I have started working with furniture and lighting to which I became accustomed.
The chair inspired by the ridge of Korean traditional houses is unique. What was your inspiration there?
Before my graduation show, I thought, 'why do I have to discard the artworks that made through hard work after the show?' So I decided to 'make something I could use, not just for the show.' The outcome was 'Yongmaru Stool.' I was inspired by the curves of Yongmaru, the horizontal platform of Korean traditional houses, and applied the design of minimal yet undefined. However, at that time, the design sector stressed 'storytelling' or 'story line,' so people thought I was 'too unilinear.' But I still think that my approach from the view of an actual user was right, instead of being an artist ornamented with storytelling. I believe the essence of furniture is not a storyline, but how useful it could be for someone within a space.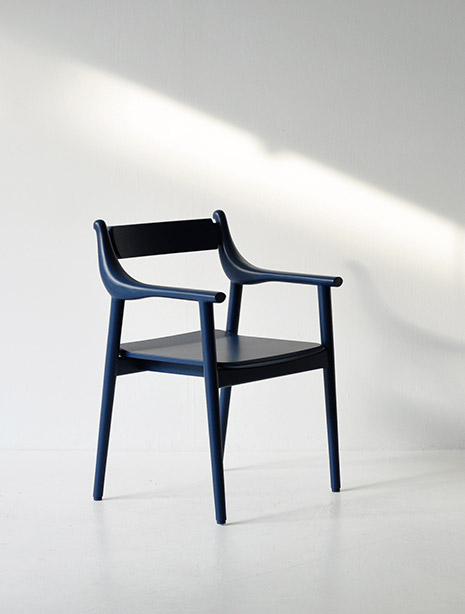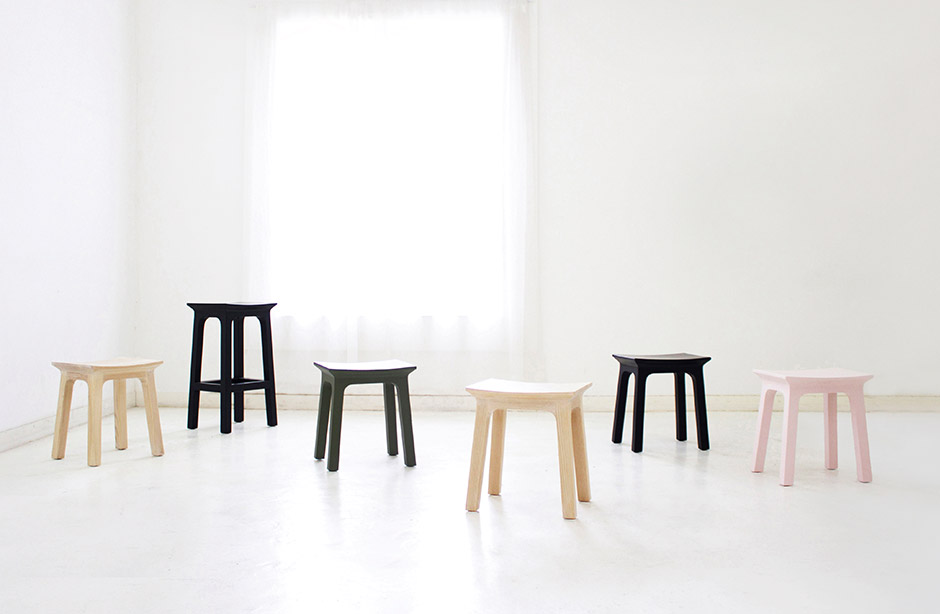 Could you tell us about the 'Woven Lamp' on the cover?
Simply put, Woven Lamp is the pendant lighting created by offset printing traditional patterns on traditional Korean paper. I intended to create a smooth and warm feel with the unique texture of Korean paper. I hope that many people could discover the charm of Korean paper which produces indescribable beauty in the process of penetrating light in everyday objects
The chair with the armrest in the shape of a bird was as eyecatching as the 'Yongmaru Stool.' How was it made?
'Bird Chair' was my very first piece. In university, I visited an exhibition of original furniture collections once, and I found out there was no piece made by a Korean designer. Hence, I created the piece at the workshop of the furniture gallery where I was working for at that time, and I was inspired by a bird on a camping chair. Many people focus on birdshaped armrests, but I focused on the harmony of armrests, seats, and backrests as a designer. I was lucky since this very first piece was introduced by an international magazine, and was sold.
I heard that you complete your pieces by observing the prototype for a long time.
People seem like they are strong beings, but they are sensitive even to the slightest discomfort. It is particularly hard for them to sit on a chair that is uncomfortable. So I invest time on removing any minor flaw, because a hidden flaw could be recognized at any time. After the function is done, next are the design and the charm. There are chairs that you throw away in a year or two, but there should also be granddaughters growing up using their grandmother's chair. To create such a timeless design, it should have indescribable charm. So I believe that charm comes before design. Even a functionally flawless and charming chair should not be too expensive, either. I think it is also the designer's job to minimize cost in the production process.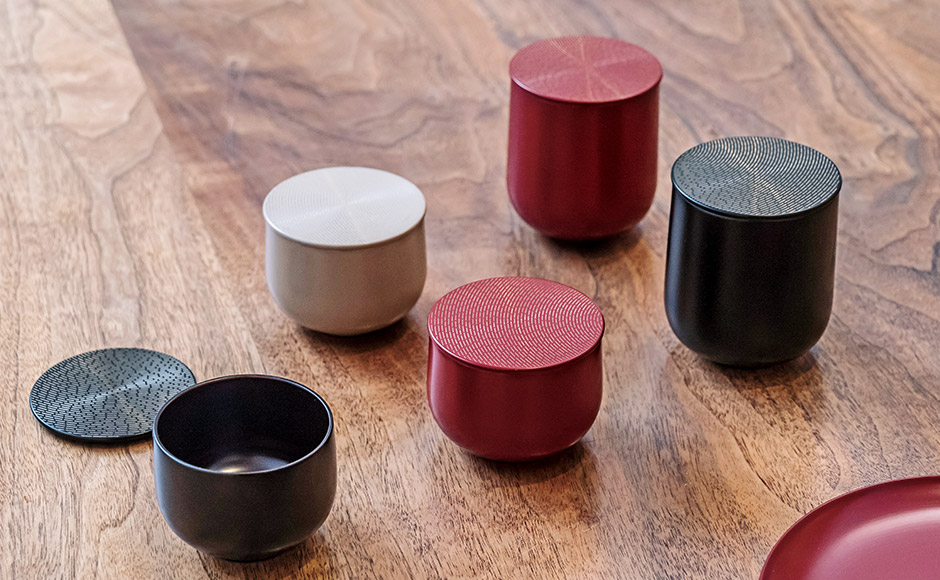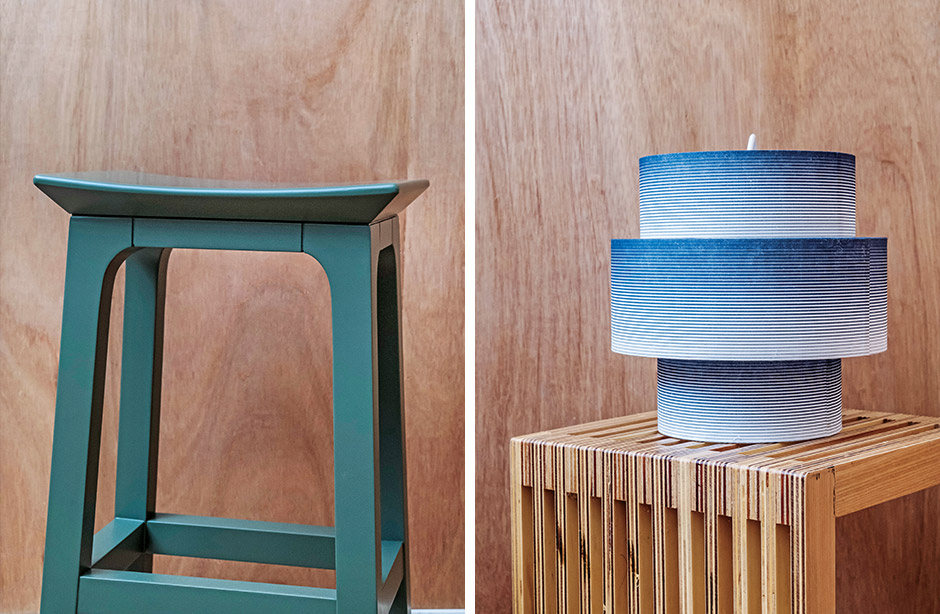 As all fields of art explore 'people,' so do craftsmen. I wonder how you explore people.
I may not be very philanthropic in exploring or loving random people I don't know. Therefore, I would like to explore myself and my family. For example, I always consider whether my family or I would feel comfortable sitting on my chair. For that reason, I try to create functional and charming objects that go well in my family's living room rather than those with much experimentation.
I heard that you are planning to create a 'lacquer brand.'
No artist contemplates making something that others make. There is no other choice but to strive to be 'different'. The lacquer brand, which I have been carrying forward with a successor of intangible cultural heritage since last year, is also a project to be different with others. Lacquering inhibits bacterial proliferation. I also use lacquering to add gloss to the Yongmaru Chair, and I am trying to apply it technically on cup lids. Problems, though, are the 'high cost' and the 'time-consuming process.' Ironically, those setbacks make me even more eager. I want to solve these problems and come up with reasonable products.
What are the projects you plan to achieve before the end of this year?
I am planning two exhibitions by the end of this year, and I want to do well with them. I am trying to make chairs that are easy to build and reasonably priced. I have concerns with replica, of course, but my desire in making charming pieces prevails.