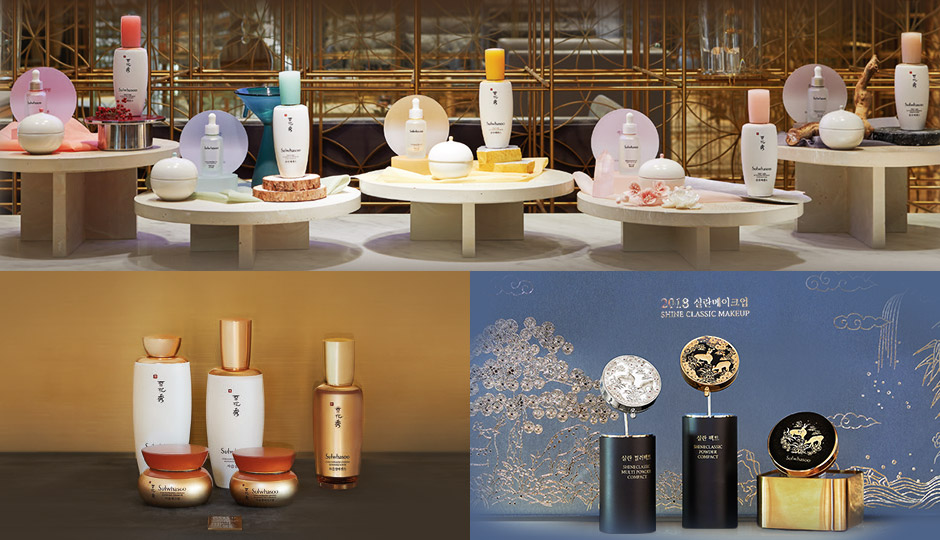 The Beautiful Winter Meets Sulwhasoo's Heritage
This winter, Sulwhasoo Flagship Store will be transformed anew with broader glamour to emphasize Sulwhasoo's special essence, heritage, and the vitality of nature.
'HYANG-SEO', which records Sulwhasoo's five signature fragrances, will be published as digital videos and old texts in the interest of media to combine the past and the present. Also, the five fragrances from nature and traditional wisdoms—Forest Morning, Gentle Blossom, First Peace, Capturing Moment, and Inner Fullness—blend with various objects to create beautiful images. On the other hand, the limited version of Sulwhasoo's heritage collections will be presented with handicraft pieces created by craft masters and wrapping cloth with the symbols of good fortune. Not only VVIP Luxury Set, but also Concentrated Ginseng Renewing Classic Luxury Set created by Intangible Cultural Property Jo Hwa-Shin (Somokjang) and Park Mun-yeol (Duseokjang) delivers the special sincerity and dignity.
Also, you could enjoy the art collaboration version of the ShineClassic Collection that reflects Sulwhasoo's efforts to discover beauty that transcends time. The 16-year history of the ShineClassic Collection has newly presented in 2018 by using an intricate traditional inlaying technique. The archive of the collaborative artworks is created with Intangible Cultural Property and artists throughout Korea, proving the diversity of creativity and the infinity of possibilities that can be achieved when tradition meets the present.