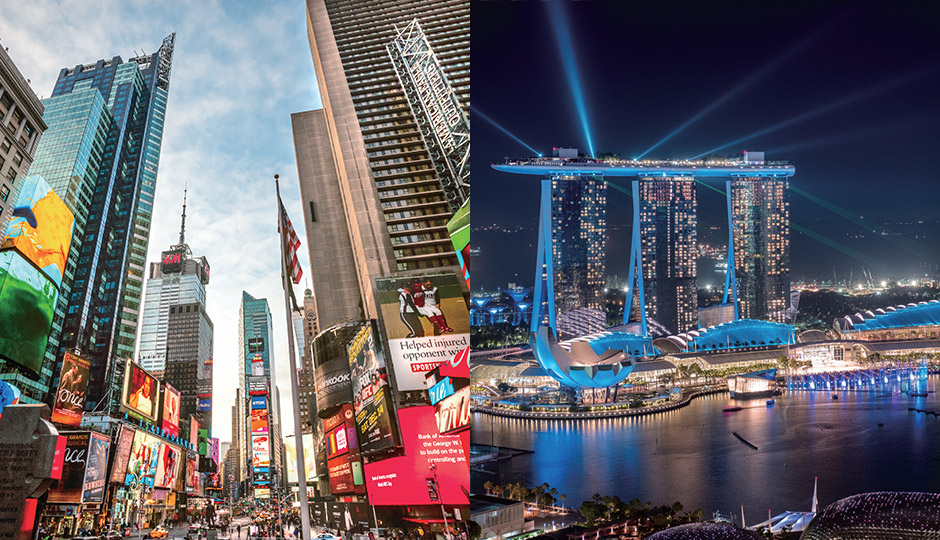 "Happy Holiday & Happy New year!"
New York & Singapore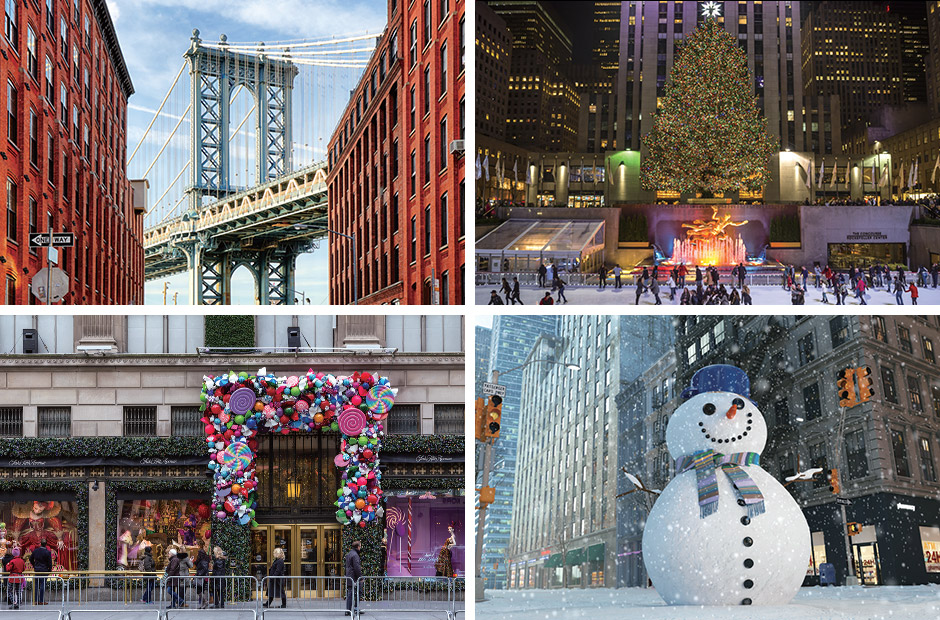 New York has been voted the best city to enjoy a romantic Christmas. Its winter begins in Central Park. Located in the heart of Manhattan, this vast park is fully covered with snow in the winter. Manhattan is an island by the East River and the Hudson River, so it always hits you with cold winds. But it displays fantastic scenery after a snowy day. The streets are busy decorating after Thanksgiving Day in the end of November, ushering in the Christmas season. The department stores in 5th Avenue have been preparing in the past year for 'this time' of the year. This is when their contemplation and endeavors are shining competitively. The colorful show window decorations of the best department stores, including Henri Bendel, Lord and Taylor, and Macy's, even mesmerize those who do not enjoy shopping. You cannot miss the gigantic Christmas tree at the Rockefeller Center. This New York symbol has been featured in numerous movies, including the <Home Alone> Series. It is over 20 meters in height and 7.5 meters in width, and is decorated with more than 45,000 light bulbs spanning nearly 8 kilometers in length and a mega-sized star on top.
This Christmas tree will be lit on November 28th this year. The lighting ceremony attracts many people, and is aired live on TV for millions of Americans to watch. The Christmas market in Bryant Park is one of the biggest holiday markets, and you can also enjoy skating on the ice rink. How about walking down the streets of Manhattan amongst the uplifting carols and the crowd? For this reason, the New Year feels hopeful.
Singapore celebrates Christmas differently. Its Christmas is in the middle of summer. It is impossible to dream of a white Christmas because it is summer all year in Singapore, but its festivals are just as beautiful. One of them is 'Christmas on a Great Street' along the Orchard Road, which is the most popular and the trendiest street in Singapore. Bright illumination lights up the streets from November to January every year. It has a unique theme each year, and this year's theme will be the fantastic world of Disney World. If you love partying, the Christmas countdown party at the Orchard Road on Christmas Eve will create the best memory for you. The fireworks begin when the clock strikes midnight, and the air is filled with the Christmas mood, regardless of the hot weather. Marina Bay, the landmark of Singapore, also has a grand feast to celebrate the New Year every year. You can enjoy watching exciting live shows and many cultural activities by the breathtaking skyline. How about sending the season's greetings to the world in the middle of this festival, which lasts until the morning of the New Year? "Happy New Year!"