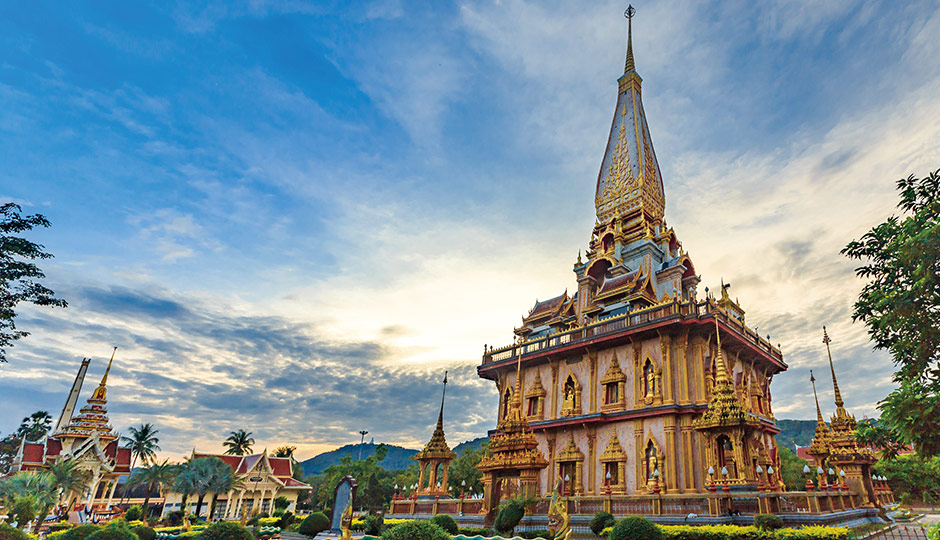 Cherishing Overwhelming Beauty
Enjoy the Paradise of Your Dream
Phuket, the largest island in Thailand known as 'The Pearl of Asia' with its emerald-blue ocean and shiny beach, is a world-famous place for vacation. It provides everything you have ever dreamed of. The Andaman Sea's picturesque beach, which spans 60 kilometers along the west coast of Phuket, will stay in your heart for a long time. The best time to enjoy the beautiful seas of Phuket is during the dry season, from November to February. Phuket's splendid jewels include the ocean, the high mountains and cliffs, and the breathtaking sceneries of different jungles and lakes. You could take a tour around Phuket's jewels on a speed boat as if it was a roller coaster. Among the most beloved places is the Phi Phi Islands, one of the six surrounding islands. The bizarre-looking cliffs, soft sand, and the blue, jewel-colored ocean will mesmerize you. Phuket blooms different charms day and night. You could enjoy the beauty of nature during the day and the bright neon lights of the Patong Beach at night. You could dance through the night at the many resorts, high-end restaurants and cafés, streets with live music, and clubs with young men and women from around the world. To experience the pleasure of shopping, you could check out 'Central Phuket' that opened last September. There are over 400 stores and local markets that depict Thailand as a major shopping hub in a cool, comfortable setting. Sulwhasoo opened its first store in Phuket to deliver the essence of Asian beauty to travelers from around the world and local customers in Phuket.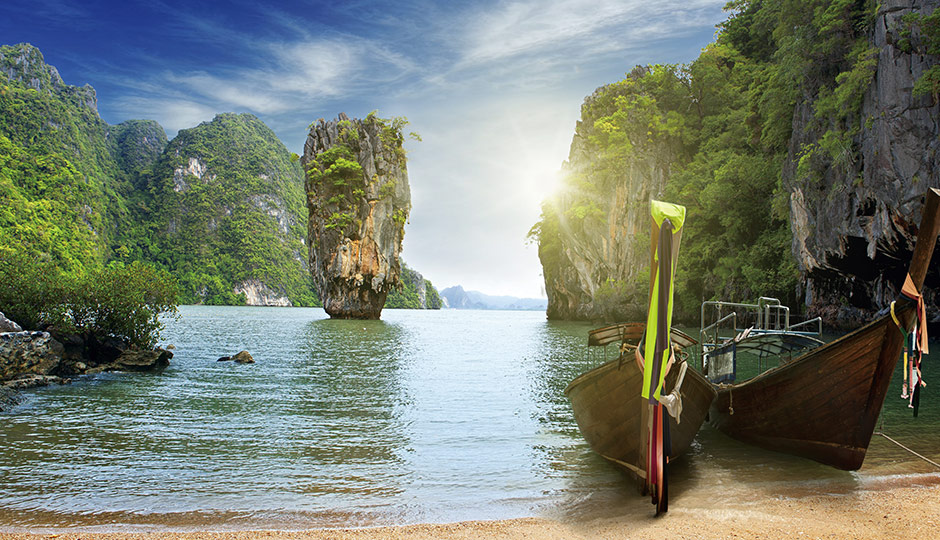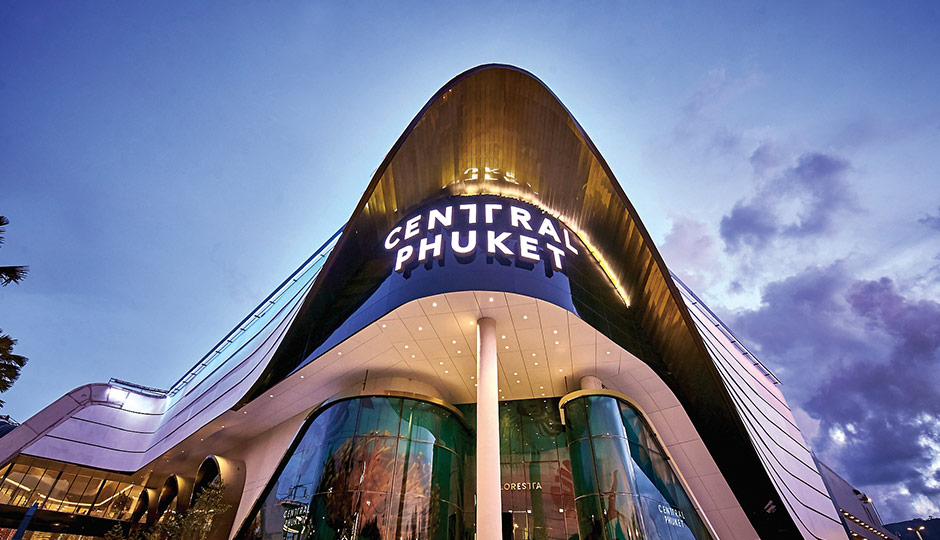 The Dignity of Sulwhasoo at the Most Ideal Location
Thailand is a land of beautiful smiles, and its cosmetics market has reached 500 billion KRW, the largest in the ASEAN region. It is also recording a 7% growth each year. Sulwhasoo, as a global luxury brand that promotes the wisdom of Holistic Beauty, operates a total of 20 stores in Thailand to consolidate its reputation and foundation. Sulwhasoo's stores in Thailand are always full of energy with the love and attention of local customers, and earn the highest revenues among the five ASEAN countries where Sulwhasoo has opened business. Thus, the 20th store opened in Phuket, everyone's dream vacation resort and the leading tourist attraction in Thailand, on September 10th. It is located in 'Central Phuket,' the largest shopping center that recently opened right in the middle of Phuket, to spread the quality and essence of Asian beauty. The store, which boasts of Sulwhasoo's fifth-generation design concept, offers Korea's beauty and sentiments, and features premium Korean herbal ingredients, such as ginseng, to reflect the vision of Sulwhasoo and the diverse taste of its global customers. Sulwhasoo's unwavering voyage will continue to fascinate customers in Thailand, particularly in Phuket, and keep them smiling.