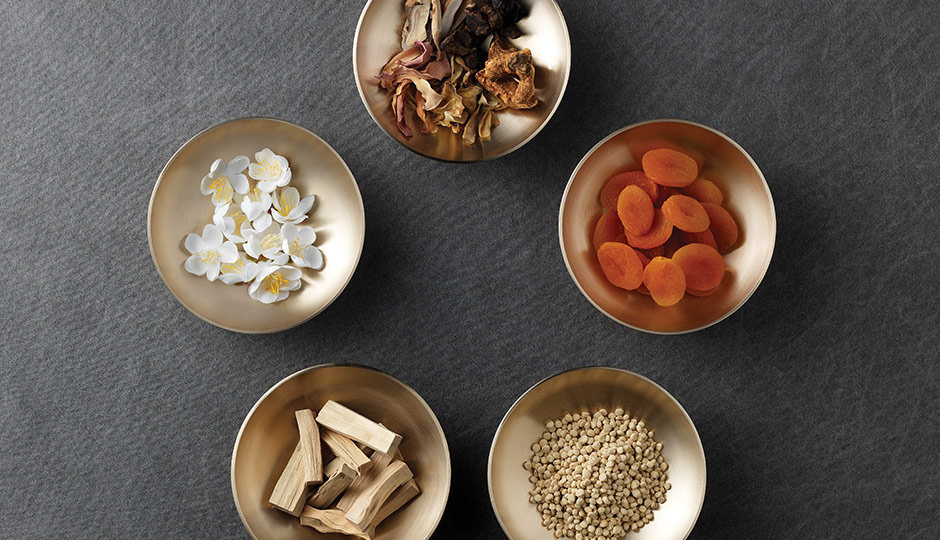 Complete Holistic Beauty with Five Fragrances
A fine fragrance is invisible to the eye, but it fills your heart. It clears up your mind, and restores the balance of your body and mind. The energy of fragrance to heal the body and mind has been discussed since the olden times, and it is even mentioned in <Donguibogam>. Korean ancestors attempted to comfort the mind to strengthen the body and came up with traditional perfuming methods based on it. Sulwhasoo has modernly reinterpreted the wisdom behind those traditional methods to achieve Holistic Beauty. With Sulwhasoo's unique interpretation, 'HYANG-SEO' has recorded five special fragrances. Sulwhasoo's five fragrances cherish the fresh energy of green woods, the subtle fragrance of white plum blossoms to announce the arrival of the spring, the gentle scent of splendid light, the freshness of red berries, and the deep energy of roots to awaken inner sentiments and realize true harmony and balance as you discover each layer of the scent.
Sulwhasoo's five fragrances, which comfort the mind with the scent of nature, include Forest Morning, Gentle Blossom, First Peace, Capturing Moment, and Inner Fullness. First, 'Forest Morning' calms the mind, and awakens the senses with the invigorating fragrance of green woods. 'Gentle Blossom' clears and purifies your feelings with the subtle scent of plum blossoms that bloom so gracefully to signify the arrival of spring.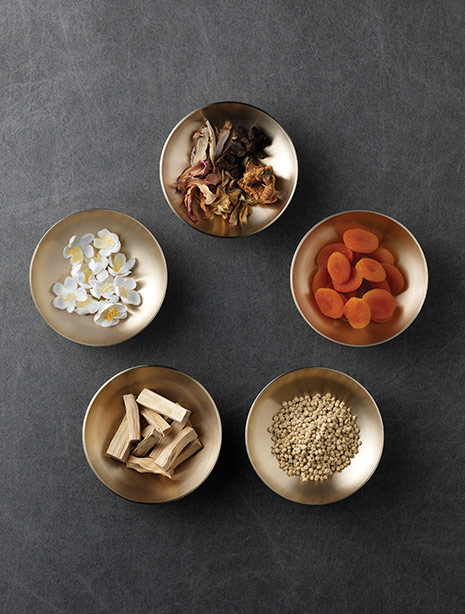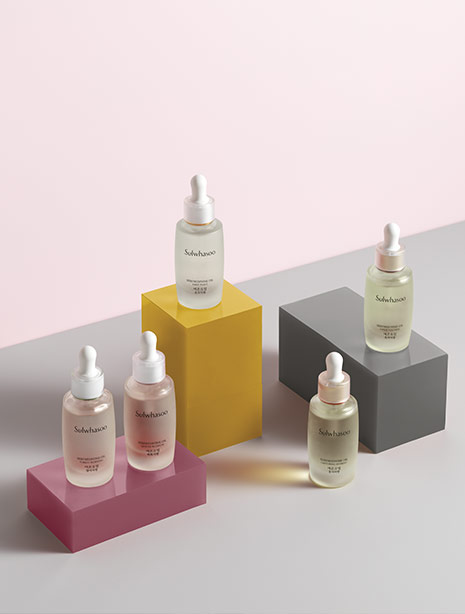 'First Peace' delicately awakens the senses of life with the scents of oriental herbs, the warmth of light, and the purity of air, while 'Capturing Moment' invigorates your energy with the fresh, revitalizing scents of sun-filled apricots and Korean blackberry. Finally, 'Inner Fullness' delivers the warm energy of ginseng and ginger by diffusing the nutrition condensed in the roots.
Sulwhasoo's five fragrances, filled with wonder, calmness, and vitality, will be captured in Serenedivine Oil this November. The five oriental balancing oils will restore balance in your heart, and refine the skin. The change of seven spirits, which are used to describe human feelings in Korean Medicine, is controlled by the principles of Yin and Yang that benefit the body, mind, and skin. You could choose the right fragrance according to the condition to purify your body. Cherish the scent of clarity and nobility with the Five Fragrance Collection of Serenedivine Oil that rejuvenates the radiance of the skin as Sulwhasoo's original carrier oil for abundant nourishment and antioxidant effect.
How to Use
SERENEDIVINE OIL