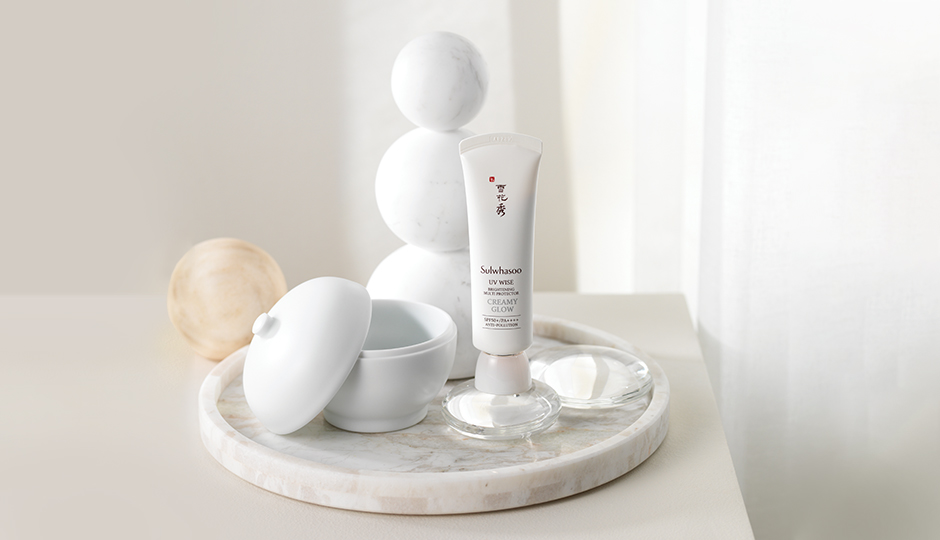 Insightful Wisdom to Protect and Care for Your Skin
Since ancient times, people across Asia believed that human beings are constantly interacting with their environment. According to traditional Korean medicine, our ancestors thought that the human body was subject to six specific environmental factors (i.e. "Yukgi [六氣]"), such as wind, cold, heat, moisture, dry, and fire. They believed that taking care of these six factors was the key to staying healthy. Based on this belief, our ancestors developed insightful means to benefit them by using wind, cold, heat, moisture, and heat, as well as protecting their skin in a healthy way. The earliest records of our ancestors using cosmetic products to protect their skin originated from the Gojoseon era. According to the "Book of the Later Han", the people of Gojoseon put "Donji (豚脂)", a type of lard, on their skin during winter to keep their skin warm, as well as prevent frostbites and sunburns.
Meanwhile, the "History and Social Life of Goryeo", which was written by an emissary from the Song Dynasty in China to Goryeo, describes how the people of Goryeo used "skin medicine" to protect their skin. The book defines this medicine as a type of skin protector and brightening agent that keeps a person's skin (hand, face) soft and bright with a texture between that of a nourishing cream and a lotion commonly used by people today.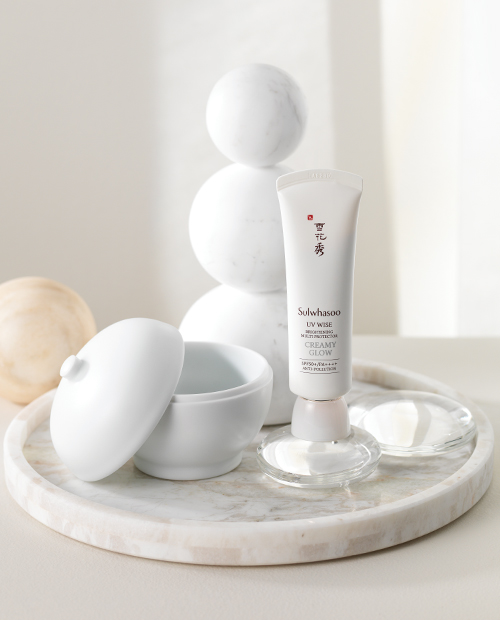 Today, these skincare techniques and wisdom, which our ancestors have honed over centuries to keep skin protected and healthy, are more important than ever as we face significant environmental change and a variety of harmful factors that work against our skin. In addition to the above-mentioned six environmental factors, harmful elements from our surroundings (e.g., ultraviolet rays, fine dust, ultrafine dust, and blue light) add to the assault that our skin has to endure on a daily basis. Sulwhasoo's UV Wise Brightening Multi Protector uses a rare and precious prescription to create a powerful protective layer over our skin. This is ideal for consumers who are searching for a safe protective barrier that is capable of keeping their skin clear and healthy. In particular, the UV Wise Brightening Multi Protector features Sulwhasoo's Plantia Protecting Complex™ to keep the skin protected from ultraviolet rays and other harmful irritants. Plantia Protecting Complex™ contains mulberry bark, mulberry fruit, white ginseng, smoked mume fruit, and Baikal skullcap that soothe the skin and help in repairing the damage caused by ultraviolet rays. Apart from blocking the ultraviolet rays, the UV Wise Brightening Multi Protector also prevents the skin from absorbing ultrafine dust and brightens the skin, thus making it much more dependable and reliable. The UV Wise Brightening Multi Protector is available in two versions - the "Creamy Glow" (a soft cream-type product that delivers a moist finish), and the "Milky Tone Up" (a light and refreshing product with immediate tone-up benefits and added protection against blue light emanating from smartphones and PC monitors).
The UV Wise Brightening Multi Protector, which can protect your skin from harmful environment and keep your skin soothe at the same time, will be the perfect choice for a beautiful day out in the clear and sunny spring season.