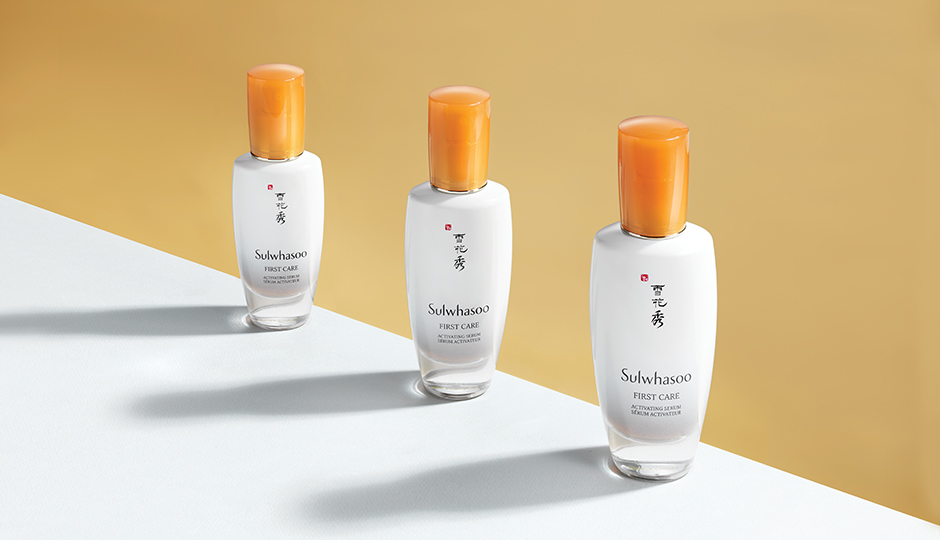 "First Step" Anti-Aging Care for Better Skin Every Day
In 1997, Sulwhasoo first launched the First Care Activating Serum. It was the first facial serum to hit the market designed for consumers to apply immediately after facial cleansing. At the time, most women were still beginning their skincare routines by cleansing their face, then wiping it down with cotton pads soaked in a toner-type product. The First Care Activating Serum, however, was a game-changer that went against all conventions and customs. It was the first "boosting serum" used ahead of everything else to help the skin absorb products used during subsequent skincare steps. This signature Serum of Sulwhasoo has become an important part of women's daily beauty regimen all over the world today. First Care Activating Serum is now a bona fide best-seller not only in Korea, but also in multiple markets across the globe.
First Care Activating Serum is the signature product and best-seller of the Sulwhasoo Brand. It has evolved steadily over the years. The most recent iteration of First Care Activating Serum is an essential anti-aging essence that restores the balance in delicate skin, adds a naturally radiant glow to the skin, and takes care of skin aging factors to enhance skin's natural capacity. The updated range of core ingredients featured in the more powerful JAUM Activator™ is also expected to help in providing more benefits and promoting user confidence in the efficacies of First Care Activating Serum. In order to perfect its JAUM Activator™ technology,
Sulwhasoo used its database of more than 20,000 herbs, 3,912 prescriptions, and 1,041 medicinal ingredients listed in some of the top ancient sources in Oriental medicine, along with big data analysis and data mining techniques, for the optimum ratio of ingredients. Based on the data of ingredients capable of maximizing the anti-aging benefits, the fifth generation JAUM Activator™ is developed using this perfect prescription which contains the optimum combination of ingredients that can prevent premature skin aging.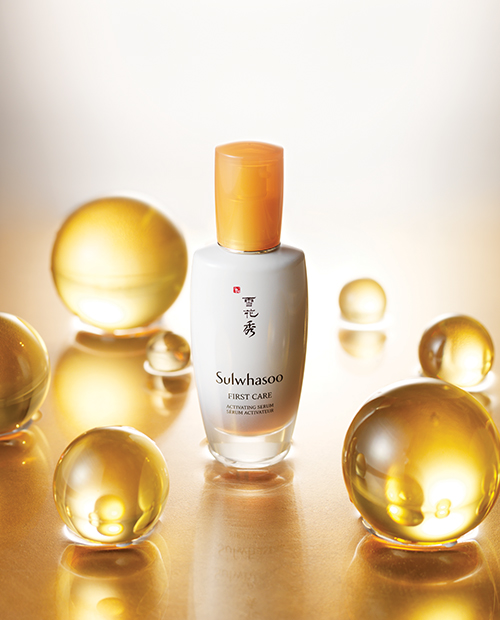 Sulwhasoo has introduced the "Youth Master Technology", a core piece of technology featured in the fifth generation First Care Activating Serum taking care of skin aging from both inside and outside of the skin. Through the "Skin Master Factor" which is the key skin factor first discovered by Sulwhasoo controlling skin resilience ability and the fifth generation "JAUM Activator™" which contains the result of the microbiome research, the potential "Skin Youth Energy" lying dormant inside skin awakes and creates a healthy skin foundation.
Over the course of its research, Sulwhasoo focused on the ancient teachings that refer to the "life cycle of women", which had been passed down in Oriental medicine for thousands of years. According to the ancient medicinal texts from Asia, scholars have theorized that women enter a new phase in their life cycle every seven years. Inspired by this theory, Sulwhasoo used its knowledge in finding a solution that could help women maintain their health, radiance, and beauty regardless of their age. Leveraging 23 years of research at its Sulwhasoo Heritage and Science Center, Sulwhasoo decided to offer a solution capable of solving a comprehensive range of skin concerns for different age groups with its fifth generation First Care Activating Serum. The new Serum not only brightens the skin with a natural glow, but also lifts wrinkles, improves resilience, and moisturizes the skin to provide personalized care tailored to each specific stage of the female life cycle.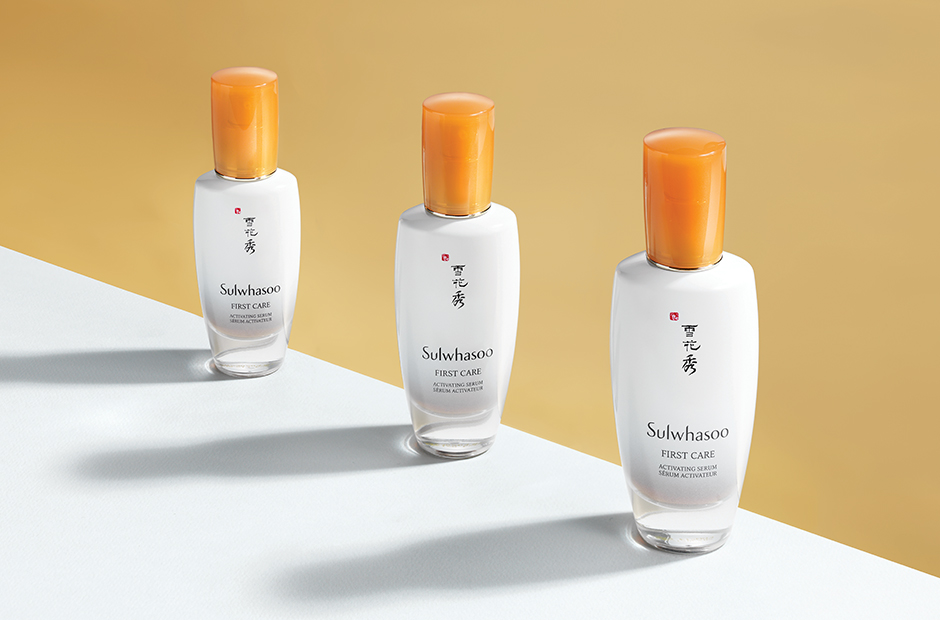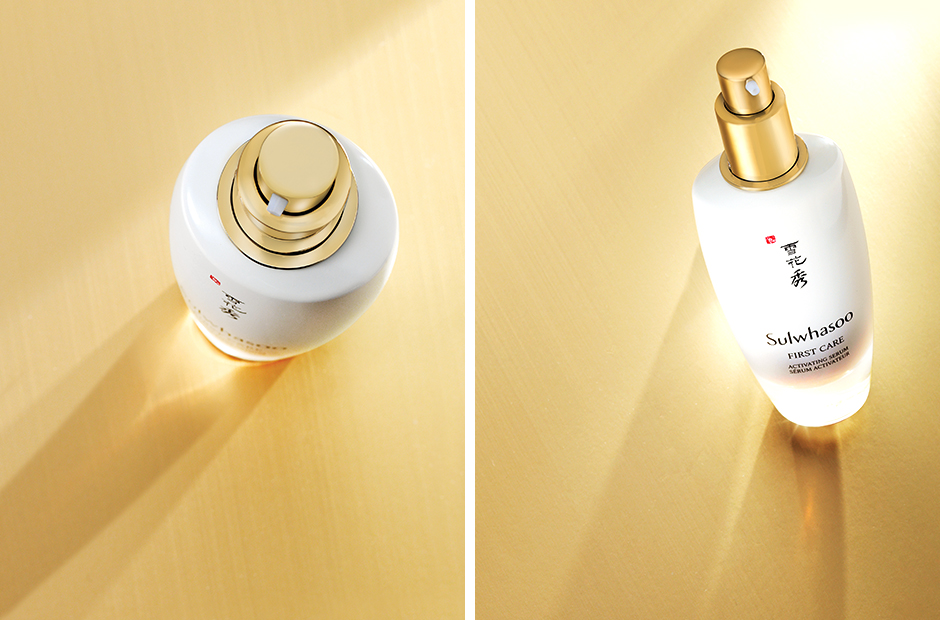 Leveraging Sulwhasoo's research into fundamental anti-aging technology to harness the energy lying beneath everyone's skin, the fifth generation First Care Activating Serum stimulates the skin's natural power and ability to promote skin that looks and feels better every day regardless of age. In addition, the remarkable benefits of First Care Activating Serum have already been proven with extensive clinical testing. First Care Activating Serum improves the "Skin Youth Index" by 146% by taking care of the skin's hydration, brighteness, translucency, radiance, wrinkles, and skin barrier. With this fifth generation First Care Activating Serum, Sulwhasoo anticipates leading a brand new trend in the beauty regimen of numerous consumers worldwide once again, as previous generation First Care Activating Serum was in the past.