Ballerina
Joo Won Kim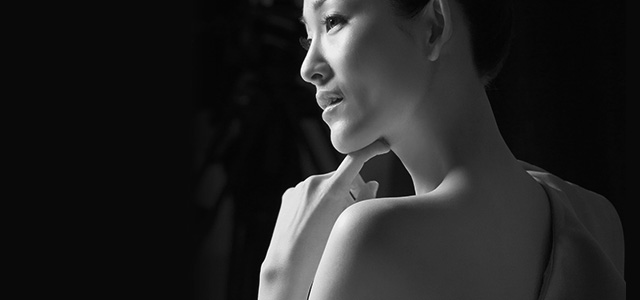 "Taking care of your inner beauty is so important. You owe it to yourself to do it."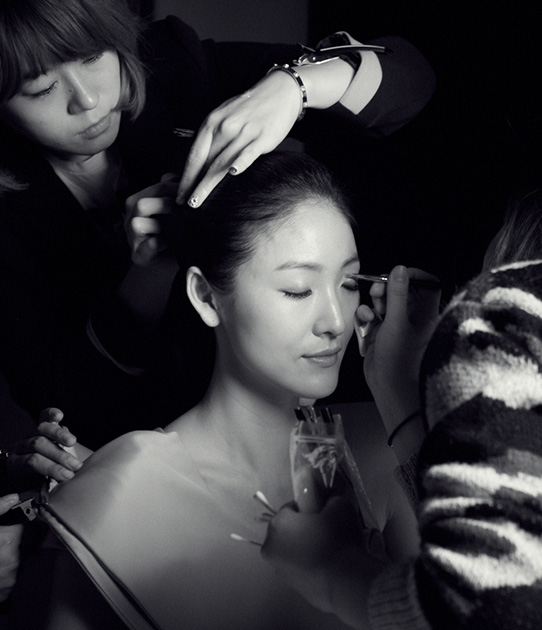 You are preparing for the new show in April. What are you up to these days?
I am very busy getting ready for The Phantom of the Opera, the new musical coming up in mid-April. I will be acting as the broken-hearted Belladova. It will be an alluring traditional ballet on a glamorous stage looking exactly like the opera theater from Paris. Currently, I serve as a dance professor at Sungshin Women's University's College of Convergence Culture and Arts. The new semester is coming up, so I am preparing for that. I am also busy with my work as a radio DJ, which I have been doing for a while.
Radiating beautiful energy as an artist would require taking care of your skin as well as your inner self. How do you spend your spare time?
As an artist who performs, I try to stay artistic. I participate in work beyond ballet also, and I force myself to read and watch movies as much as I can. It's like it's my own homework! What I see and feel accumulates and I am finally able to express them on stage. Filling my inner self with beautiful things is most important and necessary for me.
Due to the nature of your job, you really have to manage your appearance strictly, don't you?
I sweat a lot when I practice, so my skin tends to become dry. I focus on keeping my skin moisturized and nourished whenever possible. I don't go for massages. Instead, I use a facial mask before I go out. If my skin feels extra dry, I use it both in the morning and in the evening. I carefully study what my skin wants, and that helps keep my skin healthy.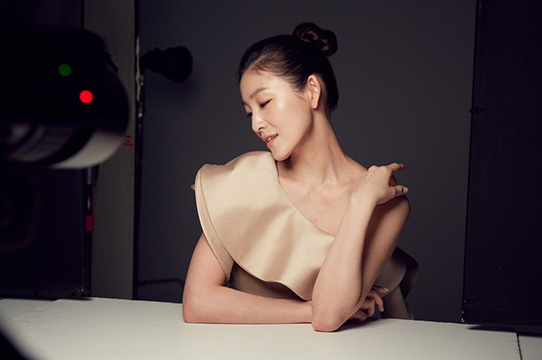 Your lifestyle seems pretty much in sync with the recent trend of living a holistic life. What does holistic beauty mean to you?
Inner beauty leads to outer beauty. To me, that what holistic beauty is all about. This kind of beauty has sincerity in it. As an artist, I always think about sincerity. I believe that the real me needs to be in everything I do, and people will be moved when I show my true self, displaying the true inner beauty and not something artificial. Well-balanced inner and outer beauty is another form of art, and it fascinates and impresses those who see it.
"Well-balanced inner and outer beauty is another form of art, and it fascinates and impresses those who see it."
Is there a brand you like that embraces your values?
My favorite brand is Sulwhasoo. To me, the brand talks about the depth of beauty, and I find it wonderful.
How did you come to use Sulwahsoo products? There must be a reason why you continued using them.
Ten years ago, I had an interview with Sulwhasoo. I couldn't forget the picture and the products that I received as gifts that day. The soft scent was something I had never smelled before, and the products made my skin feel healthy. It was so serene, and it had a sort of mysterious feel to it, like it had its own unique aura. Sulwhasoo has been my favorite ever since. Even its name is dramatic, and I think it suits my Asian skin best.
Any methods or recommendations to those in their 20s and 30s who want to live a balanced holistic life like you?
My favorite type of person would be someone with a 'beautiful fragrance.' This is something that comes from inside of you and fills the outside. If you take time to look at your inner self and continue trying to build true beauty inside, you will have your own special fragrance. And it will naturally lead to outer beauty.