Lyricist
Kim Ea Na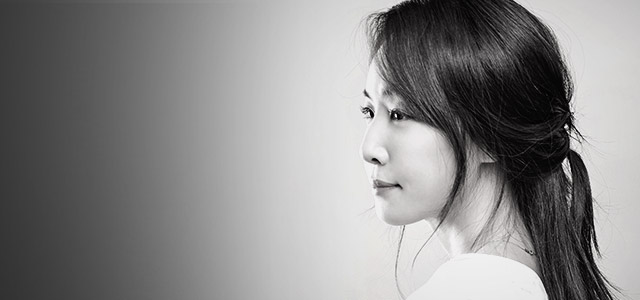 The power of lyrics that is neither too long nor too short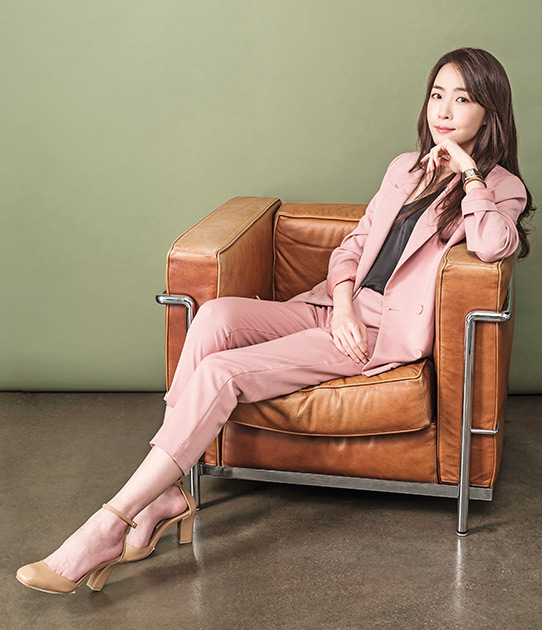 Ea Na Kim is the most widely known lyricist in Korea.
Having worked with musicians from various genres and age groups, from IU and EXO to Sun Hee Lee, Moon Se Lee, and Yong Pil Cho, she has released more than 300 songs since her debut in 2003. She even established the concept of 'Lyric producer.' A lyric producer creates a worldview for the entire album with lyrics for consistency of identity throughout the album. An example would be Gain's EP Album <Hawwah>. In 2015, she published a book titled, <Ea Na Kim's Lyric Writing>, which made it to the best-seller section. Recently, she has been actively featured on TV and radio shows as an entertainer. A unique sense in spotting trends, an enormous workload, broad-minded experiments, and openness to challenges are not the only factors that attract attention to her profile. Her true value is in her broad empathy to create lyrics for various genres and generations.
"I try to write a story about a singer, not necessarily about myself. I imagine the ideas behind the song, the re-arrangement, and, above all, the character and worldview of the singer who would sing the song. I have always had the habit of observing and characterizing people and tried to discover what makes each one of them unique. The character comes from the singer, and the mood comes from the song, so I try to write the lyrics to match those given elements. I also try to find the words that are right for each singer's concept."
Kim thinks of herself as a staff, not as an artist. She tries to accommodate the desires of composers and singers as much as possible rather than be stubborn with her ideas. She focuses on the musical approach rather than the literary approach, and on the completion of entire songs rather than the completion of lyrics. Her mindset on harmony and balance are her greatest strengths. Her philosophy on writing meaningless lyrics is not a reflection of her fate as a commercial lyricist.
"I am all alone when I work, so I often get stubborn. But there is no right or wrong when it comes to creative work. All I have to do is to create a story that I want to tell while satisfying all the given conditions. Sometimes, I meet a singer who is just right to tell the story I have always wanted to tell. The songs become more flawlessly complete when I maintain balance, and that is when my work becomes meaningful."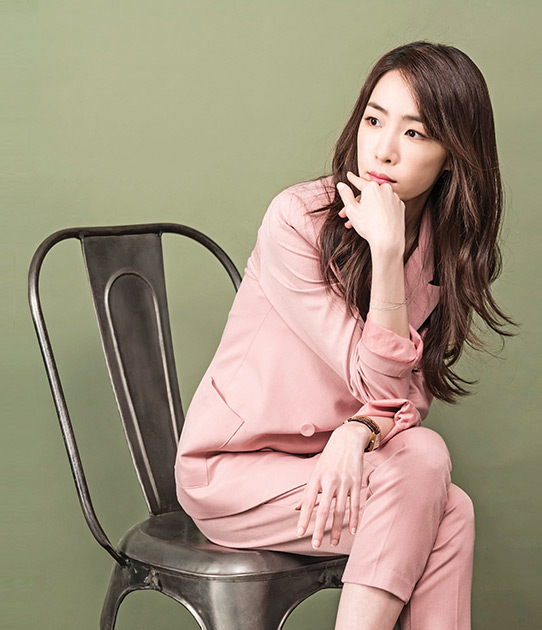 Her mindset on harmony and balance are her greatest strengths.
For those who engage in creative work, it is absolutely important to stay abreast with the trends.
Some people travel, while others amplify their everyday lives to do so. However, Kim pursues stability through balance, rather than stimulation or deviation. She always comes to the studio even when there is no work to do, a testament to her enjoyment of an organized life and a stable space. She can thoroughly focus on herself when her body and mind are stable and balanced.
"I have two contrasting characteristics. I am very positive and hardly stressed on one hand, but I am physically very sensitive on the other hand. I am rarely stressed by interpersonal relationships; I am not very insensitive, but I tend to get over things quite easily. I don't deal with mood swings often. I know my ground, and I focus within my perimeter. Physically, however, I am very trouble-prone when I eat something wrong, and lose weight and strength when I skip a meal. So I try to eat a lot of fruit and protein, and drink plenty of water. I almost never change the cosmetic products I use. Sulwhasoo Renodigm EX Dual Care Cream is an absolute beauty regimen, as my skin temperature is always high and must be soothed."
As a Sulwhasoo enthusiast, Kim says it is a brand with a philosophy; a brand that constantly upholds its value without unnecessary greed even though it has product lines containing different elements. She thinks it has more credibility because the brand calmly and stably maintains its confidence without any drumbeating marketing schemes every season.
"For customers, Sulwhasoo is always in the right amount, without having too much or too less, in terms of functionality and value. Its right mix of balance and harmony are its greatest value, and this makes Sulwhasoo's philosophy similar to mine."
Kim said among her plans for the future is to 'write with all her heart.' She will create the most appropriate lyrics for beautiful songs, and we will smile when we listen to a song that touches our hearts and find out who wrote it, alluding to the power of lyrics that are balanced, without being too long or too short.