Singer
Kim Yoona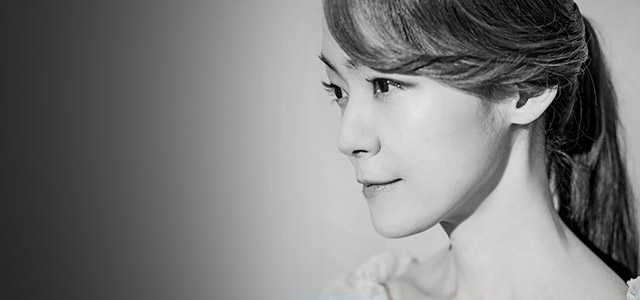 The way Yoona Kim creates art
Just like forests and people, Yoona Kim and the public always have been organically related, in other words, they are inextricably linked for a long time.
She has consoled and encouraged the public since the year dot. Then, what is Yoona's charming figure that makes people as her admirers?
"The lives of people in the contemporary time give different inspiration to me. I am interested in what they desire, what kind of happiness they want, and how they live their lives. I observe others' lives with attention. I am active on SNS, and it is more fun to look into others' lives than to share my own. Through observation, I learn that they live to be happy, and I do, too.
The purpose of life is to be happier than you are right now, no matter where you live and what you do. Otherwise, it is not fun, and it is just sad. Therefore, I am singing something about ordinary life which including the way to be happy, and I believe this is why people sympathize with my songs."
We have become closer probably because of Yoona Kim's attitude. She may look like a sensitive artist who isolates herself from the world, but that is not an artist for her. Looking outside to listen to others' stories – that is the way she creates art.
"I had a hard time for the first 2-3 years. I hated it when people I do not know talked to me like they know me well, and it was confusing. Then I learned to enjoy it. I divided myself into two – a musician and an ordinary person. I concluded that I chose to live this way, and I have to be responsible for my decisions. So, music has become a part of life. I have not blurred anything, but each part is building up in my life in balance."


Yoona Kim is straightforward. Music is a part of her life.
She absorbs everything beautiful in the world, like the woods that absorb tons of water every day. This is even truer when it comes to music. She wants to absorb it all. Like flowers on the road that attract your attention naturally, she seeks to make music that comforts you unexpectedly, and stays around you all the time.
"Music is nothing extraordinary. Simply, it is just music. But it is nice to have around. For example, it is like this: I have used Sulwhasoo for cleansing. It was hard for me to find a product that is right for my trouble-prone skin, but I was lucky to have been introduced to it. I have been using it ever since. I was very happy to have found a product without worrying about side effects. Its existence comforted me. This is also same for music. It doesn't cause any serious inconvenience even when it is not around, just like not being able to find a good cleanser is not the end of the world. But once you discover it and bring it into your life, your life would be a little better. So, music is just music, but you need it nonetheless."
The music that comes from life heads toward life. Yoona Kim's music stays in your heart for a long time because it is not extraordinary.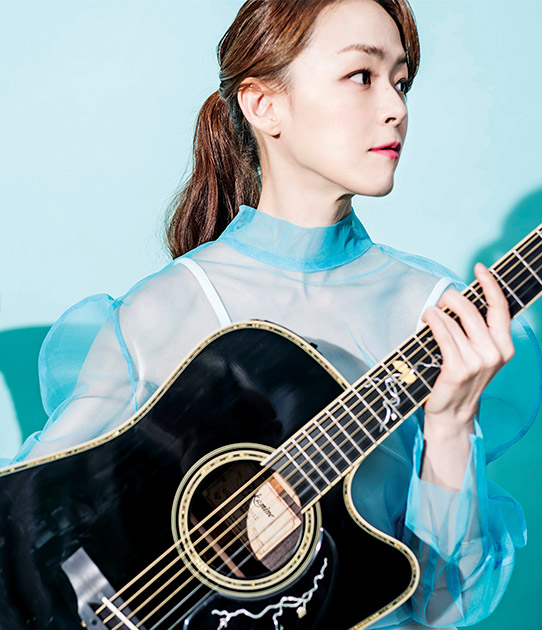 21 years old, Youth of Jawoorim
The new album of Jawoorim, a band that was formed 21 years ago, is filled with songs about the youth.
"A band is composed of people, so it is obvious that a band's performance, sound, and philosophy grow and change over time," says Yoona Kim. Jawoorim always sings about the same youth, but the volume of ideas has matured. "Twenty-one years has passed since our debut. We debuted in the summer, so we had a special concert for our 20th anniversary last summer. We are planning for another concert this year because we had some regrets, and we have a new album now. The title of the album is 'Admiration of Youth'. All our members have aged, but Jawoorim, as a team, has always talked about the youth regardless of our physical age. The fundamentals of our music are about loneliness and the thirst of people, which are the symbols of the youth. We have always sung about the youth, and Jawoorim is only 21 years old, which means we are still young." It has been 21 years since the first album was released in 1997. The band has released 10 albums since. Most bands have been like mists in Korea's music industry. They appeared magically, and disappeared in no time. But Jawoorim chose to be a forest. Jawoorim has remained as a forest, not a mist. Even their name tells us: A forest with violet rain. The beautiful forest has been the shelter of our sentiments for a long time. The forest has become more luxurious and refreshing after 21 years.