Singer
So Hyang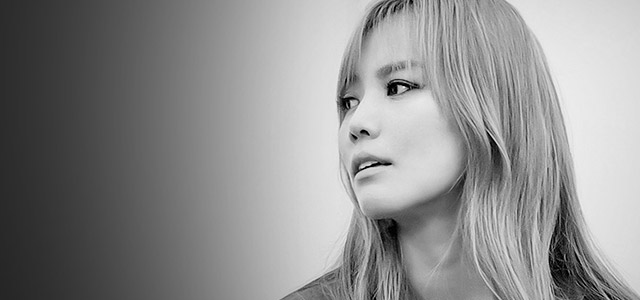 With the light warmer than air and the scent richer than light - My songs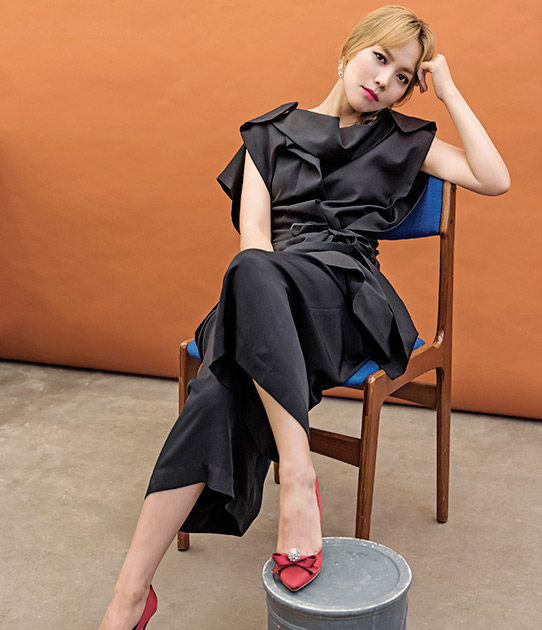 Sohyang shines with just her voice on the stage. Her sparking sound mixes with the fine particles of the air to enter the hearts of listeners.
The sound lights up brightly in some people's hearts and shines as a timeless gemstone in others'. She has proven herself by staying on top as the Queen of Singing for six consecutive weeks on <Mask Singer>, the singing contest where the singers sing behind masks. In fact, she refused to be on the show at first.
"I wasn't sure whether I could sing wearing a mask. It sounded impossible to sing with your mouth covered. I was honored, but I couldn't accept the proposal without hesitation." Then she fell into a slump and decided to challenge the show to overcome the slump.
"I felt weak and ill, so I lost confidence in my voice. My voice was all I had and I felt I lost everything. I continued to sing well, but I faced a limit that only I could feel." She bought a flight ticket to New York without a plan. It was a small change that none of us could have noticed as we were always mesmerized by her singing, but it was a major event for her that she thought about quitting 20 years of career as a singer. Singing has been almost everything for Sohyang since she first held a microphone as a singer at the age of 19.
"I always liked singing and I was good at it. But I didn't dream of becoming a singer. I just sang in front of the class when my classmates asked me to sing for them for the talent show. What was probably different about me was that I played while singing." Whitney Houston, Mariah Carrey, and Celine Dion. When the three renowned divas captured the world, Sohyang Kim listened to their albums 1,000 times each as a student. She never got tired of them.
"It was really fun. I listened to the same songs every day, but they sounded different each time I listened to them. The albums of those singers were my teachers."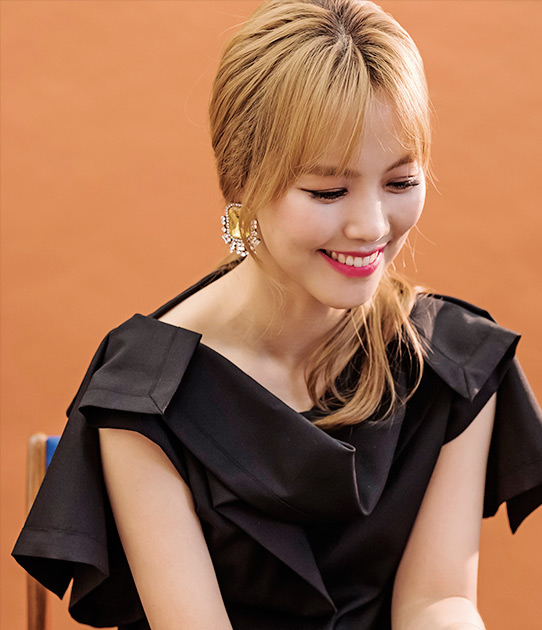 I want to live harmoniously with everything in existence.
Singing has always been fun and interesting since she started singing CCM, contemporary Christian music. But the idea that she might lose that fun made her scared.
"I went to New York and stayed at a friend's house for a month. I took a trip to Philadelphia one day and I read a statement of President Roosevelt. 'The only thing we have to fear is fear itself.' At that moment, I was enlightened. I would regret more in the future if I avoid singing now just because I fear the future. I decided to accept my life as a singer and try my best again." When she returned to Korea after a month, <Mask Singer> contacted her again and she was able to come out of the slump. It was not easy to choose the right songs and practice for 6 weeks, of course. It was hard and tiring.
"But it was the right decision. I was able to ponder and study how to communicate with the public, what singing means to me, and how to sing and deliver my songs." To loosen up and to let it go. She learned that filling her entire body with energy is not the only way to do her best. "My single album will be released soon and I tried to sing it a little comfortably. I'm not saying that my shouting style is not bad. Some people like that dramatic style and it can touch some people. But with this style I can present the different voice of Sohyang to them."
She has several dreams. First, she wants to do what is fun. What she has done as a grown-up have all been intriguingly fun and enjoyable. Everything special she has done was fun, like being invited to Hungary to sing at the closing ceremony of the World Championships, singing the American Anthem for the NBA games to introduce the voice of Korea around the world, singing as the CCM singer, and interacting with the public as a singer. She has also done a rather surprising thing. She has written a fantasy novel. She has completed a fantasy novel series of 10 books titled <Anaxion>. Her other dream is to live a harmonious life, so her songs do not sit lonely at a high place. She wants them to wander around liberally and lightly. She wants them to hug those who are hurt, be a wall of support for those who are tired, and be a spark of small happiness for those who struggle to survive. She wants her songs to live harmoniously among them as air and light that everyone can enjoy. As her names means 'enjoy the light,' she wants to share the light with everything.
"My last dream is no different from that of <Sulwhasoo> readers. I want to live harmoniously with the world with a balanced mind. I want to live harmoniously with everything in existence."