Functions

Anti-aging

Size

20ml
Ingredients

Water / Aqua / Eau, Propanediol, Dimethicone, Glycerin, Butylene glycol, 1,2-Hexanediol, Xylitol, PEG-240/HDI Copolymer bis-decyltetradeceth-20 ether, Caffeine, Caprylic/Capric Triglyceride, Niacinamide, Sodium polyacrylate starch, PEG-60 Hydrogenated castor oil, Ammonium acryloyldimethyltaurate/Beheneth-25 methacrylate crosspolymer, Polymethylsilsesquioxane, Glyceryl caprylate, Yuzu extract, Ethylhexylglycerin, Disodium EDTA, Methoxy PEG-114/Poly-epsilon-caprolactone, Fragrance, Adenosine, Linalool, Trifoliate orange extract, Plum extract, Sesame extract, Pine seed extract, Chinese quince extract, Multiflora rose fruit extract, Plum tree flower extract, Limonene, Phenoxyethanol, Geraniol, Benzyl benzoate, Citronellol, Ferric oxide, Silica, Tocopherol, and Mulberry fruit extract
Product Characteristics
Revitalizing energy to put a sparkle in your eyes
An eye gel cream that delivers the powerful anti-oxidant energy of plum blossoms to take care of the bags under your eyes, add resilience to your eye area, and make your eyes look revitalized
제품특징
#EyeBags #EyeAreaResilience #PinkEnergyForTheEyeArea #PinkEyeGelCream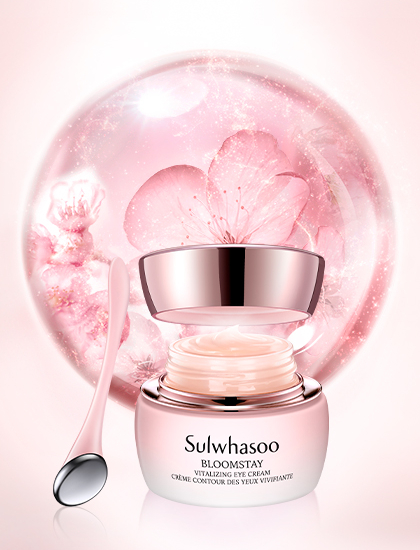 Clinically proven to remove eye bags*
- The anti-oxidant energy of plum blossoms protects the skin around your eye area from the effects of skin aging and harmful external elements from everyday activities
*Clinical testing of 32 women between the ages of 29 and 42 for six weeks
100% of customers experienced better resilience around the eye area upon using the product*
A special ingredient known as the "Bala Obang Jongsil" adds resilience to your skin.
When used with the Jamak massager, the Eye Cream stimulates microcirculation in the skin around your eyes, and delivers an immediate cooling effect.
*Evaluation of expected efficacies upon using the product for 4 weeks: 67 women between the ages of 25 and 35
Gel-type texture to soothe your eye area
The gel cream-type formula contains Mori Fructus, which delivers excellent reinvigorating benefits and supplies clear and vital energy to fatigued skin around the eye area.
Changes to the skin around your eyes
* Target: 32 female customers (age: 29-42) | Testing period: 6 weeks / Testing organization: IEC KOREA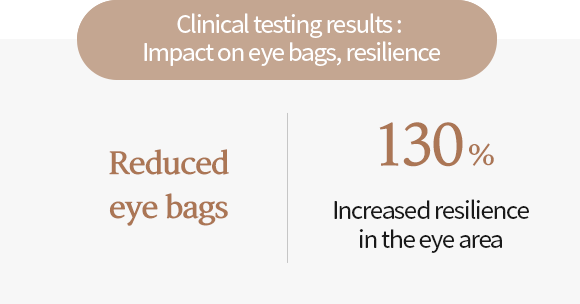 Satisfaction over product efficacies
"When I first saw the product, it looked like some type of jelly. But when I put it on, my skin absorbed it instantly like a toner. Overall, the product makes my skin feel lifted and firm."
"It feels bouncy and fresh, like strawberry pudding."
* Target: 67 female customers (age: 25~35) | Survey period: 4 weeks | Survey company: Emotion Co., Ltd.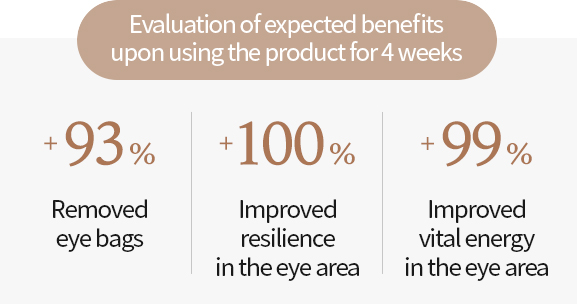 How to Use
How to use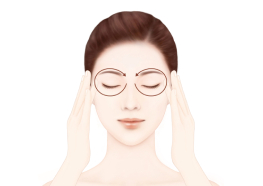 1 STEP
Use your ring finger to massage your eye area in a circular motion to help your skin absorb the Sulwhasoo Bloomstay Vitalizing Eye Cream.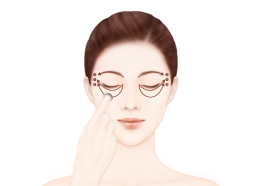 2 STEP
Use the Jamak massager in a circular motion between your eyebrows (also known as the "3rd eye" area), and apply gentle pressure to cool down the entire area.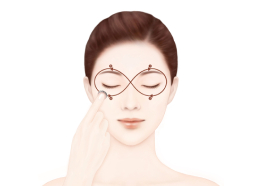 3 STEP
Use the massager to gently sweep your eye area in a figure-8 motion (start from the left eye).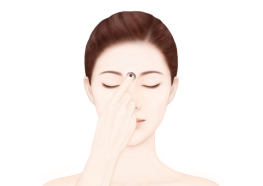 4 STEP
Use the massager to gently sweep your eye area from under your eyes to your eyebrows (start downward, then move upward).
Customers Also Love
Customers Also Love