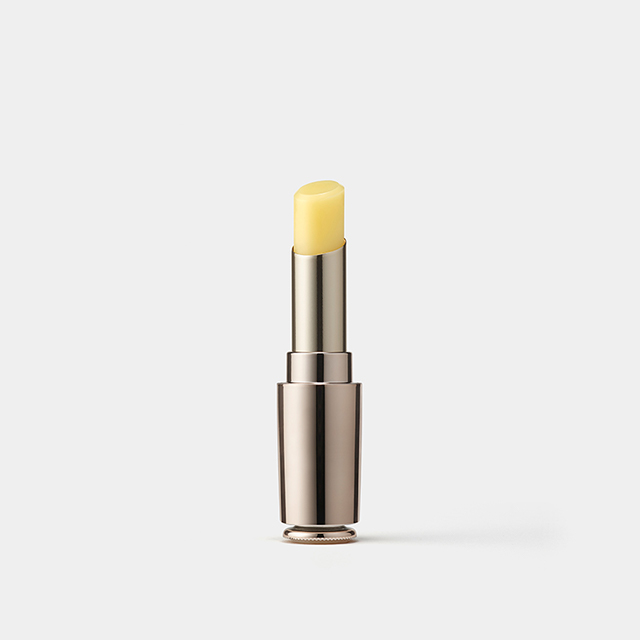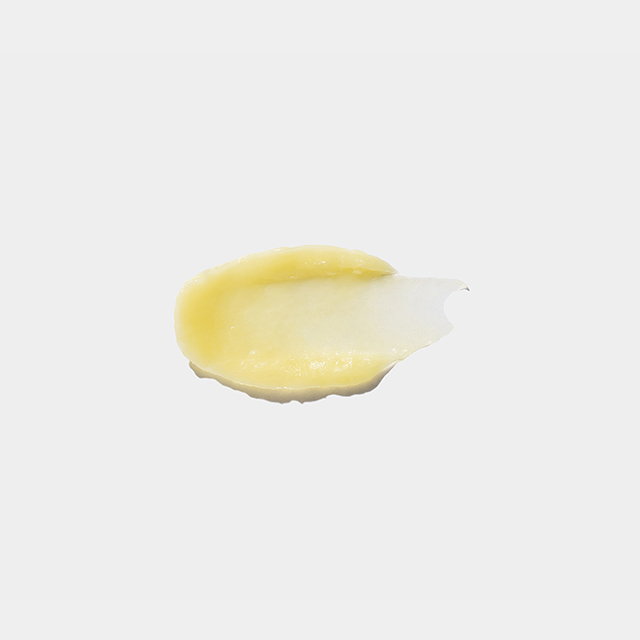 Essential Lip Serum Stick
A lip serum that gives nourishing lip treatment for radiantly hydrated and vitalized lips
Skin Benefits

Moisturizing, Resilience
Shop Online with FREE SHIPPING
ESSENTIAL
LIP SERUM STICK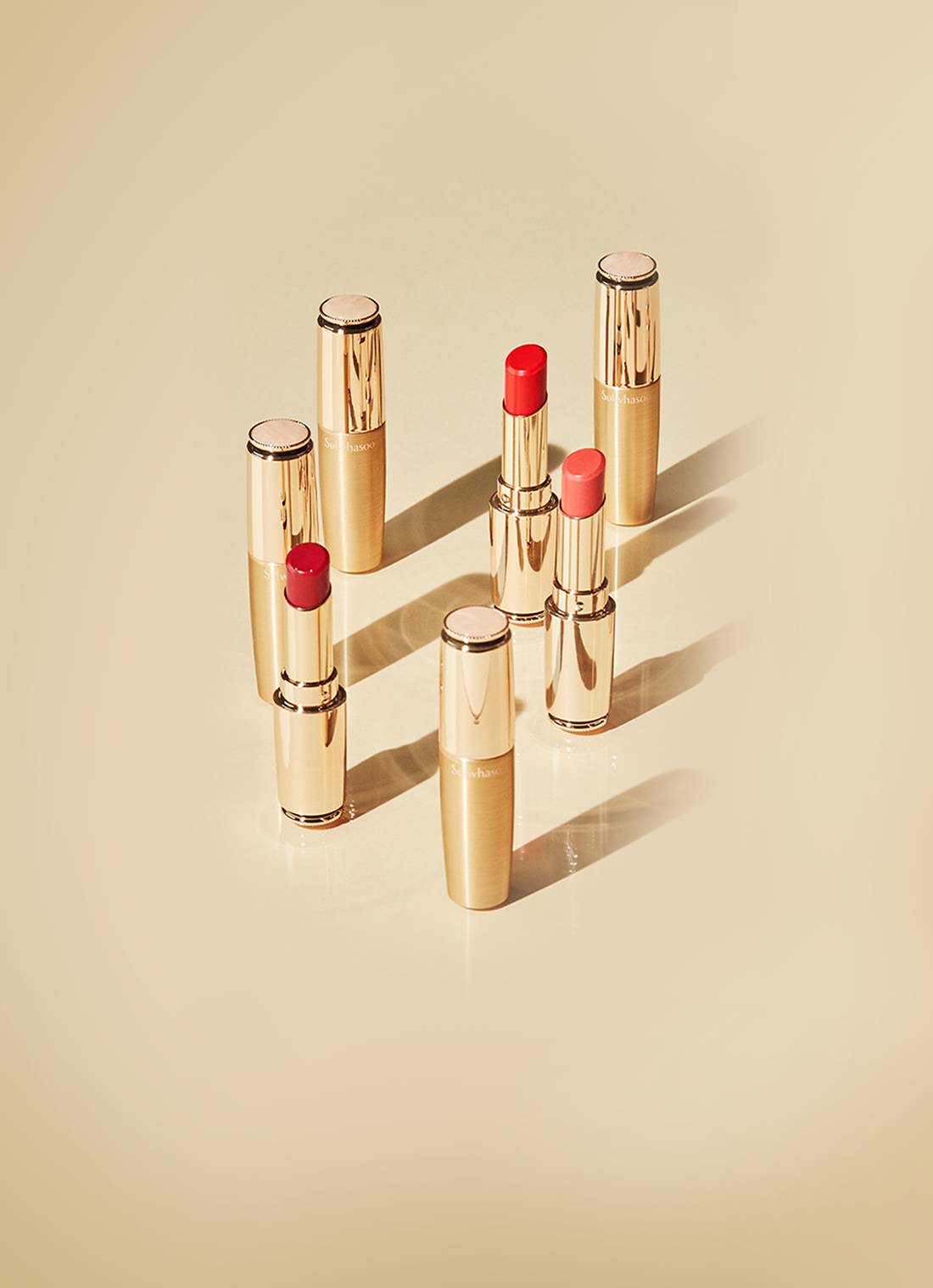 Moisture-boosting lip serum
brings liveliness to your lips
Clear vitality
and subtle glow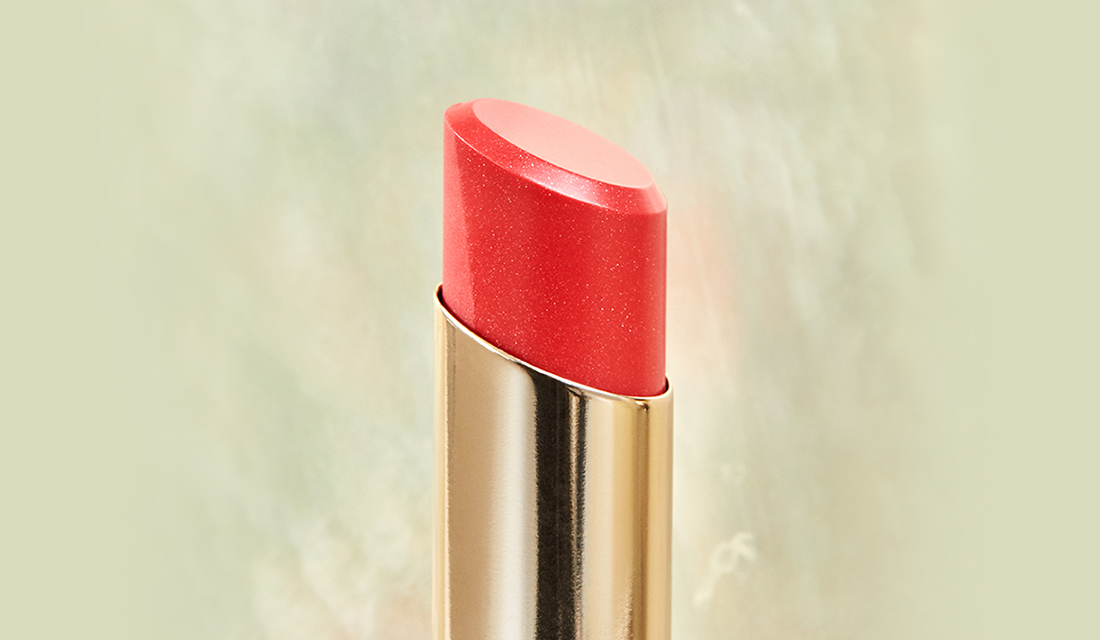 Additional moisture
The serum-based, double moisturizing shield covers your lips. The formula keeps your lips soft and moisturized for a long time.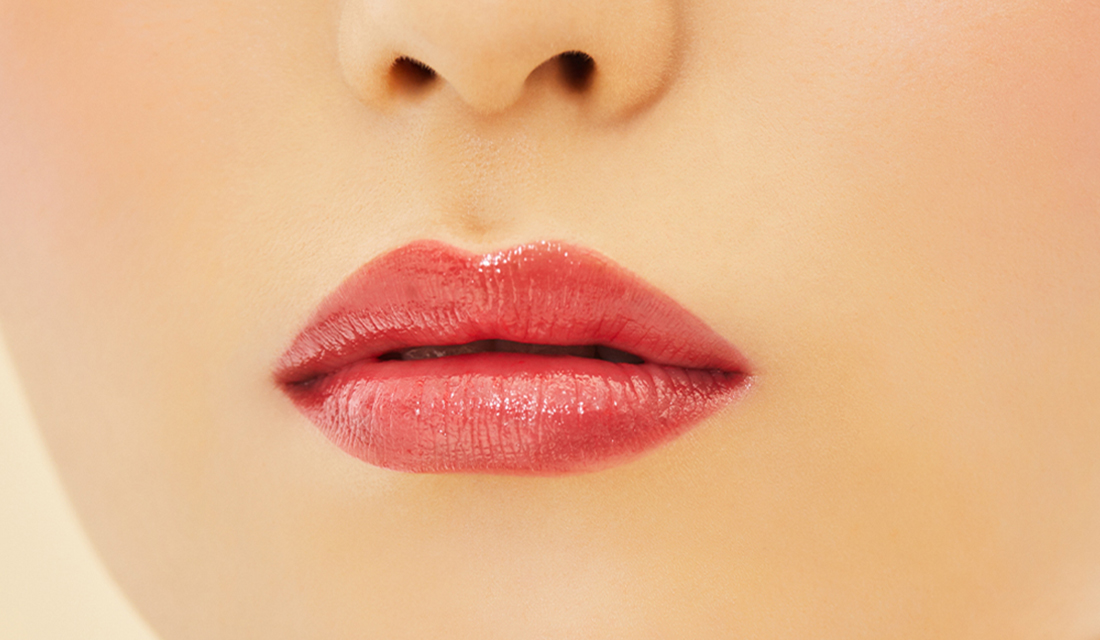 Enhanced vitality
The formula adds clear vitality and subtle glow to your lips.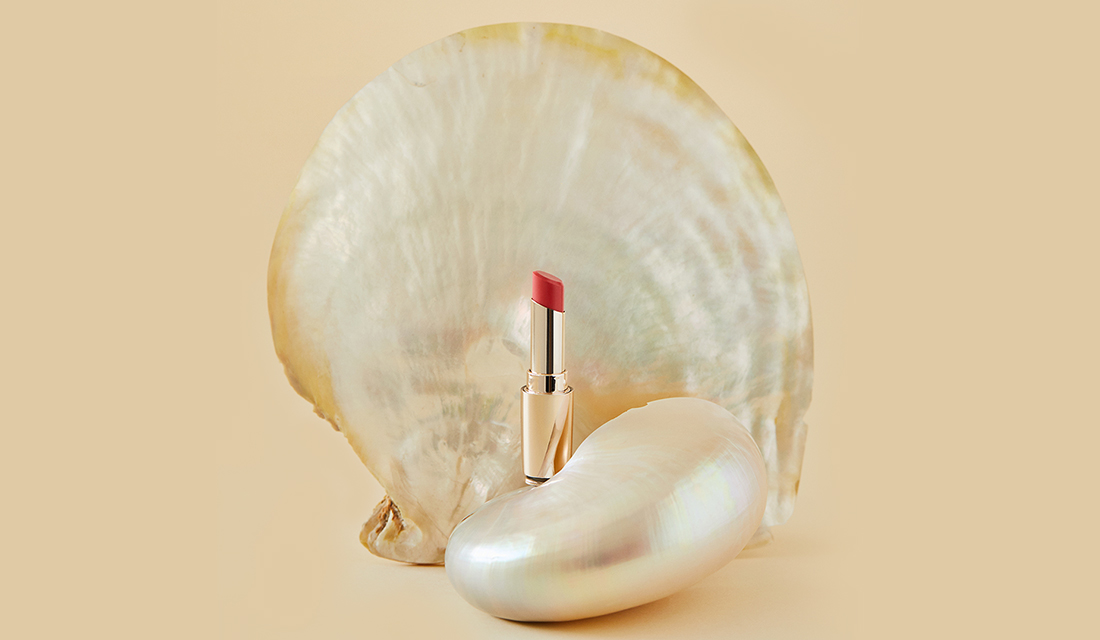 Resilience care
The Apricot Oil and Elastic Complex improves the fit of the formula, which makes your lips look smooth and supple.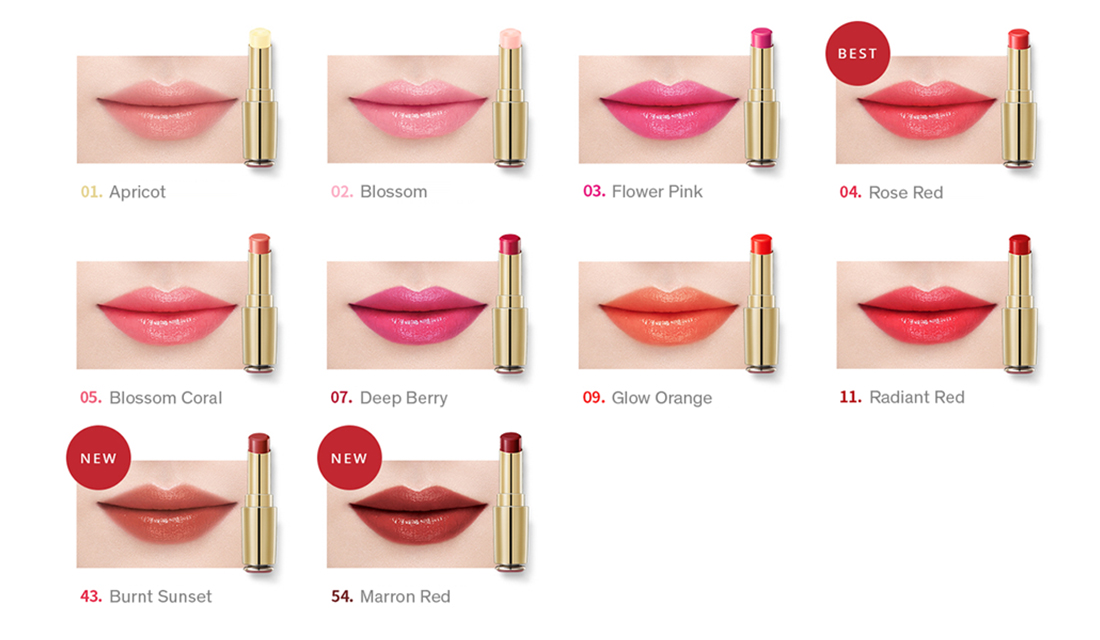 Essential Lip Serum Stick COLOR SHADE
TIP
Use whenever you need it throughout the day.
Apply it when you want to protect your lips during the changing seasons, or when you want to add some healthy-looking vitality with natural colors to your lips.
Ingredients
[No.1] BIS-DIGLYCERYL POLYACYLADIPATE-2, PHYTOSTERYL ISOSTEARYL DIMER DILINOLEATE, OCTYLDODECANOL, HYDROGENATED POLYISOBUTENE, BEESWAX / CERA ALBA / CIRE D'ABEILLE, DIISOPROPYL DIMER DILINOLEATE, DIISOSTEARYL MALATE, POLYETHYLENE, GLYCERIN, PHYTOSTERYL/OCTYLDODECYL LAUROYL GLUTAMATE, MICROCRYSTALLINE WAX / CERA MICROCRISTALLINA / CIRE MICROCRISTALLINE, OZOKERITE, ETHYLHEXYL PALMITATE, TRIETHYLHEXANOIN, CAPRYLIC/CAPRIC TRIGLYCERIDE, TOCOPHERYL ACETATE, TRIBEHENIN, FRAGRANCE / PARFUM, LIMONENE, POLYGLYCERYL-2 DIPOLYHYDROXYSTEARATE, SORBITAN ISOSTEARATE, DISTEARDIMONIUM HECTORITE, PINUS KORAIENSIS SEED OIL, CAMELLIA JAPONICA SEED OIL, SQUALANE, POLYGLYCERYL-2 TRIISOSTEARATE, LINALOOL, LACTIC ACID, YELLOW 5 LAKE (CI 19140), CITRAL, SESAMUM INDICUM (SESAME) SEED OIL, PALMITOYL TRIPEPTIDE-1, PRUNUS ARMENIACA (APRICOT) KERNEL OIL, GERANIOL, YELLOW 6 LAKE (CI 15985), WATER / AQUA / EAU, TOCOPHEROL, PRUNUS MUME SEED EXTRACT, PRUNUS MUME FLOWER EXTRACT, PROPANEDIOL, BHT, NELUMBO NUCIFERA SEED EXTRACT, CARNOSIC ACID, PHENOXYETHANOL, ETHYLHEXYLGLYCERIN

[No.2] BIS-DIGLYCERYL POLYACYLADIPATE-2, PHYTOSTERYL ISOSTEARYL DIMER DILINOLEATE, OCTYLDODECANOL, HYDROGENATED POLYISOBUTENE, BEESWAX / CERA ALBA / CIRE D'ABEILLE, DIISOPROPYL DIMER DILINOLEATE, DIISOSTEARYL MALATE, POLYETHYLENE, GLYCERIN, PHYTOSTERYL/OCTYLDODECYL LAUROYL GLUTAMATE, MICROCRYSTALLINE WAX / CERA MICROCRISTALLINA / CIRE MICROCRISTALLINE, OZOKERITE, ETHYLHEXYL PALMITATE, TRIETHYLHEXANOIN, CAPRYLIC/CAPRIC TRIGLYCERIDE, TOCOPHERYL ACETATE, TRIBEHENIN, FRAGRANCE / PARFUM, LIMONENE, POLYGLYCERYL-2 DIPOLYHYDROXYSTEARATE, SORBITAN ISOSTEARATE, DISTEARDIMONIUM HECTORITE, PINUS KORAIENSIS SEED OIL, CAMELLIA JAPONICA SEED OIL, SQUALANE, LINALOOL, LACTIC ACID, RED 27 (CI 45410), POLYGLYCERYL-2 TRIISOSTEARATE, CITRAL, SESAMUM INDICUM (SESAME) SEED OIL, YELLOW 5 LAKE (CI 19140), PALMITOYL TRIPEPTIDE-1, PRUNUS ARMENIACA (APRICOT) KERNEL OIL, RED 7 LAKE (CI 15850), GERANIOL, WATER / AQUA / EAU, RED 6 (CI 15850), TOCOPHEROL, PRUNUS MUME SEED EXTRACT, PRUNUS MUME FLOWER EXTRACT, PROPANEDIOL, BHT, NELUMBO NUCIFERA SEED EXTRACT, CARNOSIC ACID, PHENOXYETHANOL, ETHYLHEXYLGLYCERIN

[No.3] BIS-DIGLYCERYL POLYACYLADIPATE-2, PHYTOSTERYL ISOSTEARYL DIMER DILINOLEATE, OCTYLDODECANOL, BEESWAX / CERA ALBA / CIRE D'ABEILLE, DIISOPROPYL DIMER DILINOLEATE, POLYETHYLENE, GLYCERIN, HYDROGENATED POLYISOBUTENE, PHYTOSTERYL/OCTYLDODECYL LAUROYL GLUTAMATE, OZOKERITE, DIISOSTEARYL MALATE, ETHYLHEXYL PALMITATE, MICROCRYSTALLINE WAX / CERA MICROCRISTALLINA / CIRE MICROCRISTALLINE, TRIETHYLHEXANOIN, CAPRYLIC/CAPRIC TRIGLYCERIDE, HDI/TRIMETHYLOL HEXYLLACTONE CROSSPOLYMER, TOCOPHERYL ACETATE, TITANIUM DIOXIDE (CI 77891), POLYGLYCERYL-2 TRIISOSTEARATE, TRIBEHENIN, POLYGLYCERYL-2 DIISOSTEARATE, RED 7 LAKE (CI 15850), FRAGRANCE / PARFUM, LIMONENE, POLYGLYCERYL-2 DIPOLYHYDROXYSTEARATE, SORBITAN ISOSTEARATE, DISTEARDIMONIUM HECTORITE, CAMELLIA JAPONICA SEED OIL, PRUNUS MUME FLOWER EXTRACT, SQUALANE, RED 6 (CI 15850), LINALOOL, SILICA, POLYHYDROXYSTEARIC ACID, PINUS KORAIENSIS SEED OIL, PROPANEDIOL, CITRAL, CARTHAMUS TINCTORIUS (SAFFLOWER) FLOWER EXTRACT, BLUE 1 LAKE (CI 42090), SESAMUM INDICUM (SESAME) SEED OIL, MICA, PALMITOYL OLIGOPEPTIDE, PRUNUS ARMENIACA (APRICOT) KERNEL OIL, GERANIOL, TOCOPHEROL, PRUNUS MUME FRUIT EXTRACT, TIN OXIDE, ETHYLHEXYLGLYCERIN, NELUMBO NUCIFERA GERM EXTRACT

[No.4] BIS-DIGLYCERYL POLYACYLADIPATE-2, PHYTOSTERYL ISOSTEARYL DIMER DILINOLEATE, OCTYLDODECANOL, BEESWAX / CERA ALBA / CIRE D'ABEILLE, DIISOPROPYL DIMER DILINOLEATE, POLYETHYLENE, GLYCERIN, HYDROGENATED POLYISOBUTENE, PHYTOSTERYL/OCTYLDODECYL LAUROYL GLUTAMATE, OZOKERITE, DIISOSTEARYL MALATE, ETHYLHEXYL PALMITATE, MICROCRYSTALLINE WAX / CERA MICROCRISTALLINA / CIRE MICROCRISTALLINE, HDI/TRIMETHYLOL HEXYLLACTONE CROSSPOLYMER, TRIETHYLHEXANOIN, CAPRYLIC/CAPRIC TRIGLYCERIDE, POLYGLYCERYL-2 TRIISOSTEARATE, TOCOPHERYL ACETATE, TRIBEHENIN, TITANIUM DIOXIDE (CI 77891), FRAGRANCE / PARFUM, LIMONENE, POLYGLYCERYL-2 DIPOLYHYDROXYSTEARATE, POLYGLYCERYL-2 DIISOSTEARATE, SORBITAN ISOSTEARATE, RED 6 (CI 15850), RED 7 LAKE (CI 15850), RED 28 LAKE (CI 45410), DISTEARDIMONIUM HECTORITE, YELLOW 6 LAKE (CI 15985), CAMELLIA JAPONICA SEED OIL, PRUNUS MUME FLOWER EXTRACT, SQUALANE, POLYHYDROXYSTEARIC ACID, SILICA, LINALOOL, PINUS KORAIENSIS SEED OIL, PROPANEDIOL, CITRAL, CARTHAMUS TINCTORIUS (SAFFLOWER) FLOWER EXTRACT, SESAMUM INDICUM (SESAME) SEED OIL, MICA, PALMITOYL OLIGOPEPTIDE, PRUNUS ARMENIACA (APRICOT) KERNEL OIL, GERANIOL, PRUNUS MUME FRUIT EXTRACT, TIN OXIDE, NELUMBO NUCIFERA GERM EXTRACT

[No.5] BIS-DIGLYCERYL POLYACYLADIPATE-2, PHYTOSTERYL ISOSTEARYL DIMER DILINOLEATE, OCTYLDODECANOL, BEESWAX / CERA ALBA / CIRE D'ABEILLE, DIISOPROPYL DIMER DILINOLEATE, POLYETHYLENE, GLYCERIN, HYDROGENATED POLYISOBUTENE, PHYTOSTERYL/OCTYLDODECYL LAUROYL GLUTAMATE, DIISOSTEARYL MALATE, OZOKERITE, ETHYLHEXYL PALMITATE, MICROCRYSTALLINE WAX / CERA MICROCRISTALLINA / CIRE MICROCRISTALLINE, TRIETHYLHEXANOIN, TITANIUM DIOXIDE (CI 77891), CAPRYLIC/CAPRIC TRIGLYCERIDE, HDI/TRIMETHYLOL HEXYLLACTONE CROSSPOLYMER, POLYGLYCERYL-2 TRIISOSTEARATE, TOCOPHERYL ACETATE, POLYGLYCERYL-2 DIISOSTEARATE, MICA, TRIBEHENIN, FRAGRANCE / PARFUM, YELLOW 5 LAKE (CI 19140), LIMONENE, POLYGLYCERYL-2 DIPOLYHYDROXYSTEARATE, SORBITAN ISOSTEARATE, RED 6 (CI 15850), DISTEARDIMONIUM HECTORITE, CAMELLIA JAPONICA SEED OIL, PRUNUS MUME FLOWER EXTRACT, RED 7 LAKE (CI 15850), SQUALANE, IRON OXIDES (CI 77491), LINALOOL, POLYHYDROXYSTEARIC ACID, SILICA, PINUS KORAIENSIS SEED OIL, PROPANEDIOL, CITRAL, CARTHAMUS TINCTORIUS (SAFFLOWER) FLOWER EXTRACT, SESAMUM INDICUM (SESAME) SEED OIL, PALMITOYL OLIGOPEPTIDE, PRUNUS ARMENIACA (APRICOT) KERNEL OIL, GERANIOL, TOCOPHEROL, PRUNUS MUME FRUIT EXTRACT, TIN OXIDE, ETHYLHEXYLGLYCERIN, NELUMBO NUCIFERA GERM EXTRACT

[No.7] BIS-DIGLYCERYL POLYACYLADIPATE-2, PHYTOSTERYL ISOSTEARYL DIMER DILINOLEATE, OCTYLDODECANOL, BEESWAX / CERA ALBA / CIRE D'ABEILLE, DIISOPROPYL DIMER DILINOLEATE, POLYETHYLENE, GLYCERIN, HYDROGENATED POLYISOBUTENE, PHYTOSTERYL/OCTYLDODECYL LAUROYL GLUTAMATE, OZOKERITE, DIISOSTEARYL MALATE, ETHYLHEXYL PALMITATE, MICROCRYSTALLINE WAX / CERA MICROCRISTALLINA / CIRE MICROCRISTALLINE, TRIETHYLHEXANOIN, POLYGLYCERYL-2 TRIISOSTEARATE, CAPRYLIC/CAPRIC TRIGLYCERIDE, HDI/TRIMETHYLOL HEXYLLACTONE CROSSPOLYMER, TOCOPHERYL ACETATE, TRIBEHENIN, TITANIUM DIOXIDE (CI 77891), RED 7 LAKE (CI 15850), CALCIUM ALUMINUM BOROSILICATE, FRAGRANCE / PARFUM, RED 33 LAKE (CI 17200), LIMONENE, POLYGLYCERYL-2 DIPOLYHYDROXYSTEARATE, YELLOW 10 LAKE (CI 47005), POLYGLYCERYL-2 DIISOSTEARATE, SORBITAN ISOSTEARATE, DISTEARDIMONIUM HECTORITE, SILICA, CAMELLIA JAPONICA SEED OIL, PRUNUS MUME FLOWER EXTRACT, SQUALANE, LINALOOL, RED 27 (CI 45410), PINUS KORAIENSIS SEED OIL, PROPANEDIOL, CITRAL, POLYHYDROXYSTEARIC ACID, CARTHAMUS TINCTORIUS (SAFFLOWER) FLOWER EXTRACT, SESAMUM INDICUM (SESAME) SEED OIL, TIN OXIDE, PALMITOYL OLIGOPEPTIDE, PRUNUS ARMENIACA (APRICOT) KERNEL OIL, GERANIOL, PRUNUS MUME FRUIT EXTRACT, NELUMBO NUCIFERA GERM EXTRACT