Sulwhasoo releases Radiance Energy Mask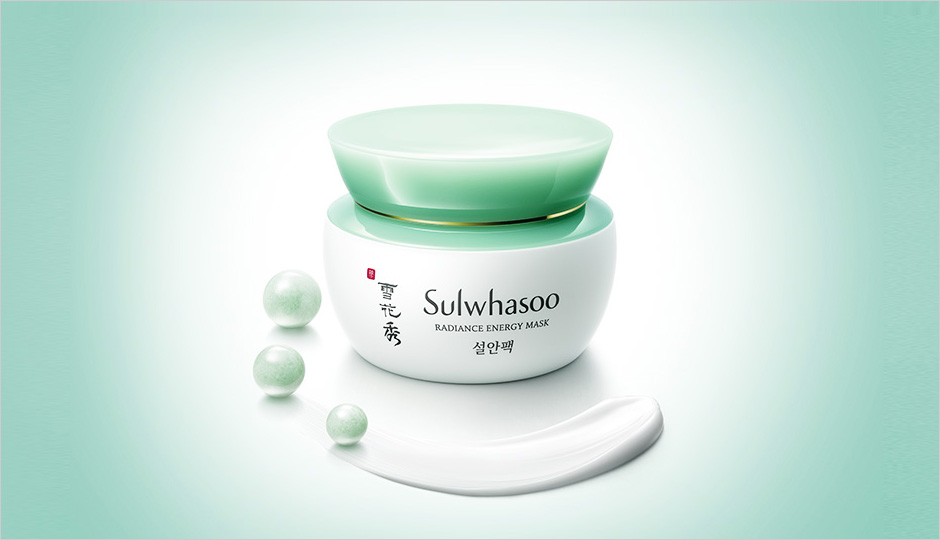 The energy of White Jade makes the skin clear as fresh snow overnight
- Sulwhasoo's proprietary Jadesphere™ technology enables the Jade's efficacy to absorb into the skin, making it look clean and smooth
- Rejuvenates, purifies, and provides relief to the skin with an uplifting scent
Sulwhasoo, a holistic beauty brand that delivers the beauty of harmony and balance inspired by Asian philosophy and wisdom, launches Radiance Energy Mask which purifies the skin during the night with the energy of White Jade.
Sulwhasoo Radiance Energy Mask is infused with precious White Jade, the rarest form of Jade that is known in traditional medical literature for its skin-purifying effects, health benefits, and as a symbol of noble beauty. Sulwhasoo Radiance Energy Mask is a sleeping mask that purifies the skin during the night by enhancing the skin's barrier and removing waste from the skin. In particular, Sulwhasoo's proprietary Jadesphere™ technology encapsulates the power of White Jade to stably deliver its efficacy into the skin.
Radiance Energy Mask helps relieve the skin from environmental stress such as dust particles and pollutants and draws out impurities from the skin during the night, leaving it purified the next morning. Radiance Energy Mask takes care of the skin from daytime damages during the night, making it as clear as fresh snow.
In addition, Radiance Energy Mask's velvety and smooth formula forms a breathable protective film on the surface of the skin with a comforting touch. Radiance Energy Mask also purifies the mind with a refreshing and uplifting scent that is reminiscent of a walk in the deep woods.
Sulwhasoo Radiance Energy Mask
Volume: 80ml
Release: April 2016
About Sulwhasoo
Sulwhasoo believes in a holistic approach to beauty and skincare, providing the ultimate skin solution that carefully treats our inner and outer beauty. The approach harmonizes our natural beauty with ancient Asian wisdom and legendary Asian medicinal herbs to restore the delicate equilibrium between body and mind. The Sulwhasoo brand gains wisdom from the laws of nature and lavishes your body with the rare and precious ingredients of nature in pursuit of that ideal beauty. Sulwhasoo showcases the value of holistic beauty to the world with the Jaum Balancing Complex ™, our unique solution designed to supplement yin energy and help reverse aging by restoring the skin's balance. The formula uses just five precious ingredients, carefully selected from a list of more than 3,000 medicinal herbs, including Korean ginseng, the legendary ingredient that makes Sulwhasoo's unique formulas even more special when combined with our cutting-edge bioconversion technology. As of 2015, Sulwhasoo has stores in South Korea, Mainland China, Singapore, Hong Kong (China), Thailand, Indonesia, Malaysia, Taiwan, Vietnam, and the U.S., successfully thriving as the Asian beauty creator.