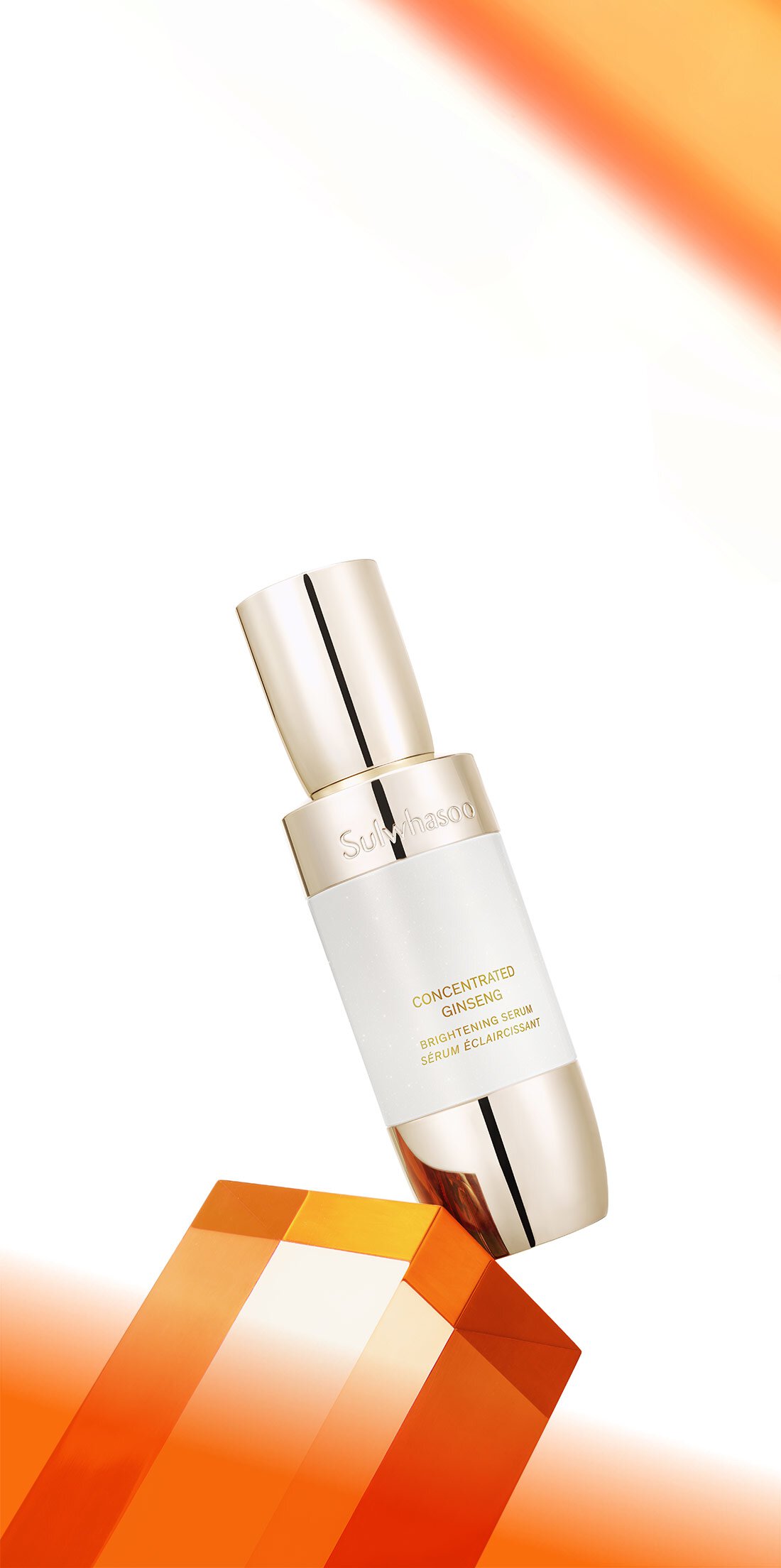 MORE LUMINOUS,
MORE RADIANT
FROM DEEP WITHIN SKIN
CONCENTRATED GINSENG
BRIGHTENING SERUM
MORE LUMINOUS
AND MORE RADIANT SKIN
BY TOTAL BRIGHTENING CARE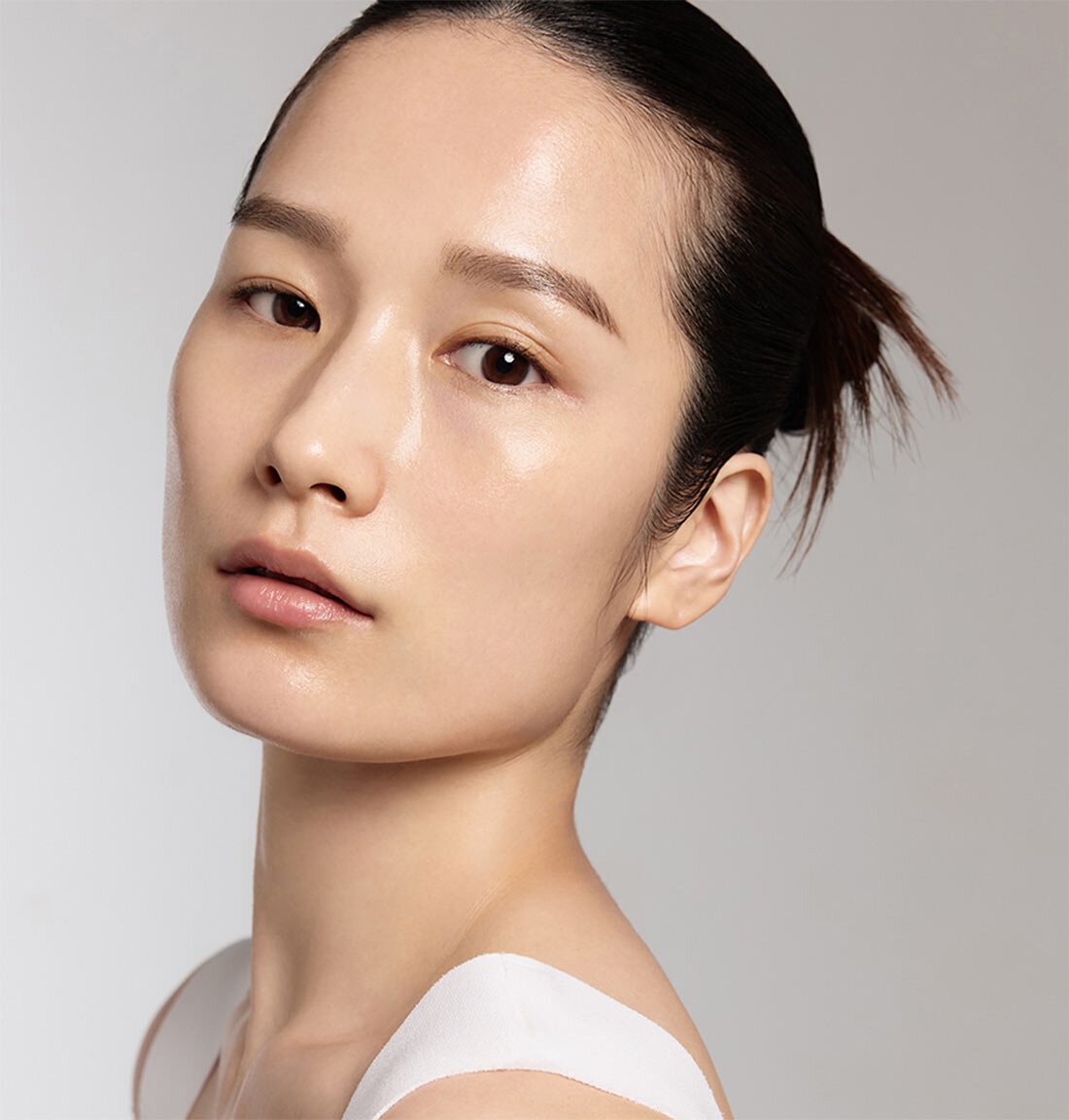 Concentrated Ginseng Brightenening Serum
induces visible improvement in 7 signs of
brightening, skin tone, skin texture, skin radiance,
skin clarity, brightness of dark spot,
number of dark spot and dark spot area.
You can experience more luminous
and more radiant skin than ever.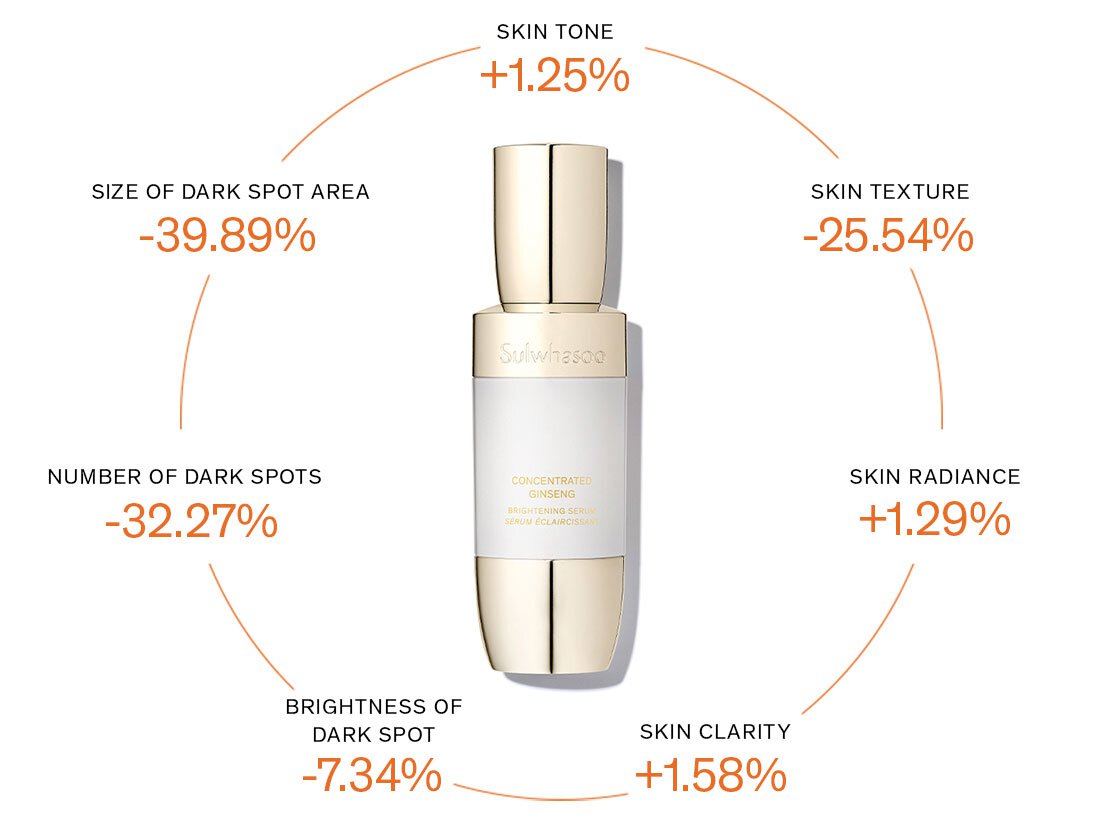 SKIN TONE : +1.25%
DARK SPOT : -39.89%
NO. OF DARK SPOTS : -32.27%
WRINKLE DEPTH : -7.34%
SKIN TRANSLUCENCY : +1.58%
SKIN RADIANCE : +1.29%
SKIN TEXTURE : -25.54%
From a clinical study of 30 Korean women (ages 37 to 57) after 8 weeks of use,
conducted from Nov. 30, 2021 to Jan. 26, 2022,
by Global Medical Research Center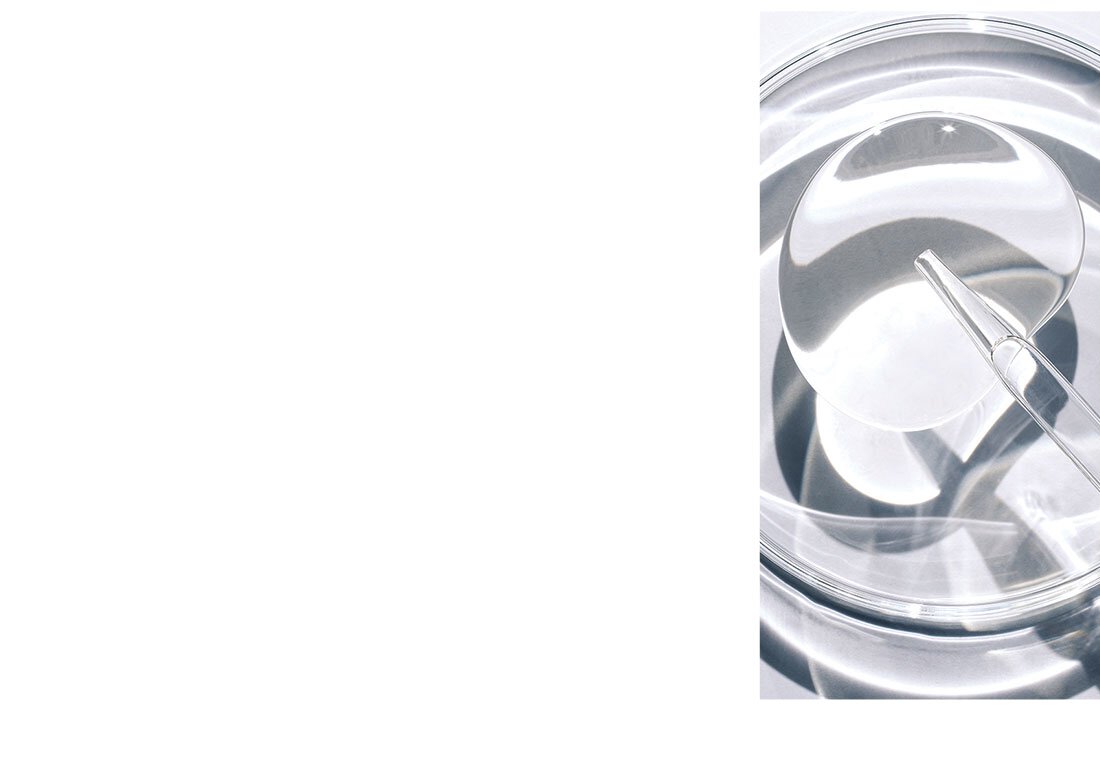 FIRMNESS AND RADIANCE
IN ONE SOLUTION
MORE RADIANT SKIN
POWERED BY MELASOLV™
Our proprietary MELASOLV™,
the result of 20 Years brightening
study of AMOREPACIFIC induces
clearer and more luminous skin.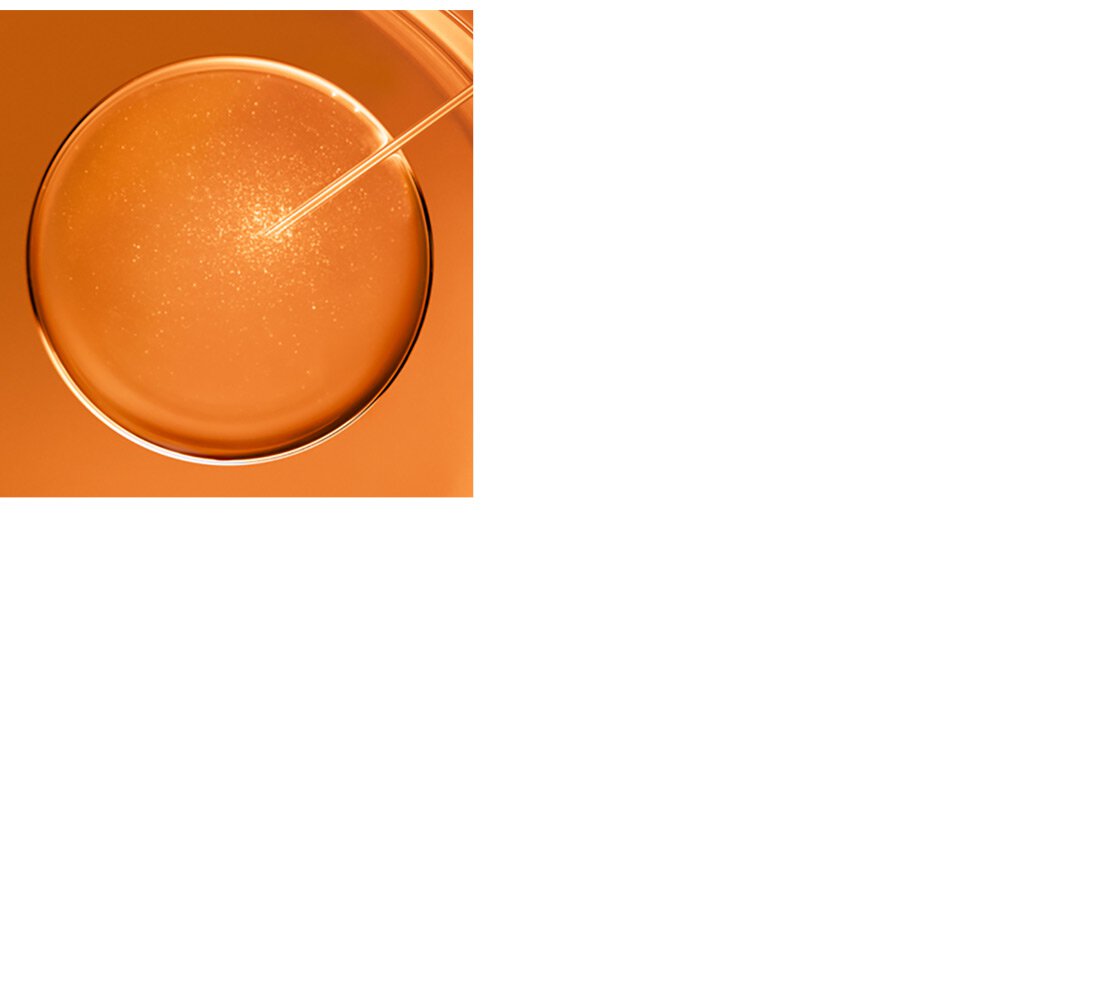 SKIN REJUVENATING
FORMULA POWERED BY
GINSENOMICS™
Our proprietary GINSENOMICS™,
6,000-fold-concentration* rare
type of saponin which can
obtain only 1g from 1,000g of
ginseng performs enhanced
effect for aging and sagging skin.
* Compared to the concentration of
Compound K, a rare ginsenoside
DAILY BRIGHTENING CARE
BY MILD & HYPO-ALLERGENIC
FORMULA
This non-sticky and lightweight formula
induces to absorb instantly and apply freshly.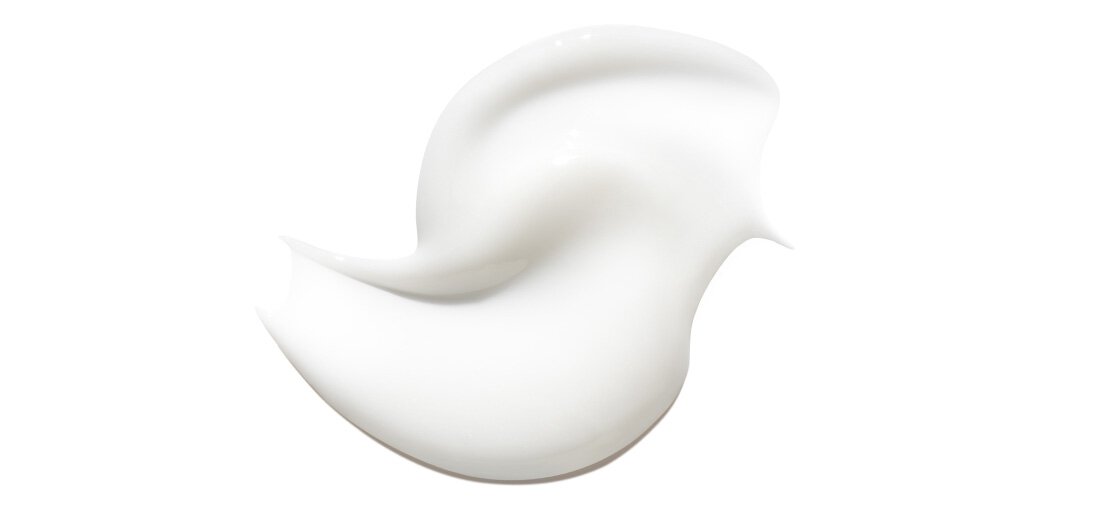 SAID GRADUALLY DULL
SKIN REDUCED

100%

EXPERIENCED SKIN FEELS
FIRMER

96%

AGREED SKIN LOOKS
CLEARER

100%

SAID SKIN LOOKS
MORE RADIANT

100%
From HUTs of 45 women in Korean and Chinese women (ages 25 to 34),
conducted from Nov. 19 to Dec. 2, 2021, by REMOTION
This mild and hypo-allergenic formula
suitable for sensitive and irritated skin.
Apply morning and night,
you can experience total brightening care
without any hassle.
Hypoallergenic test

Non-comedogenic test
FOR ULTIMATE BRIGHTENING SOLUTION,
TRY WITH CONCENTRATED GINSENG BRIGHTENING SERUM
LUMINOUS SYNERGY DUO
FOR BRIGHTENING & FIRMING
Intensive dark spot care by
Concentrated Ginseng Brighteneing Spot Ampoule
and total brightening care by
Concentrated Ginseng Brighteneing Serum.
Luminous synergy duo
makes your skin clearer and firmer.
CUSTOMER SATISFACTION
OF BRIGHTENING &
FIRMING SKIN BY TRING
LUMINOUS SYNERGY DUO

From HUTs of 45 Korean and Chinese women (ages 25 to 34),
conducted from Dec. 3 to 9, 2021, by REMOTION