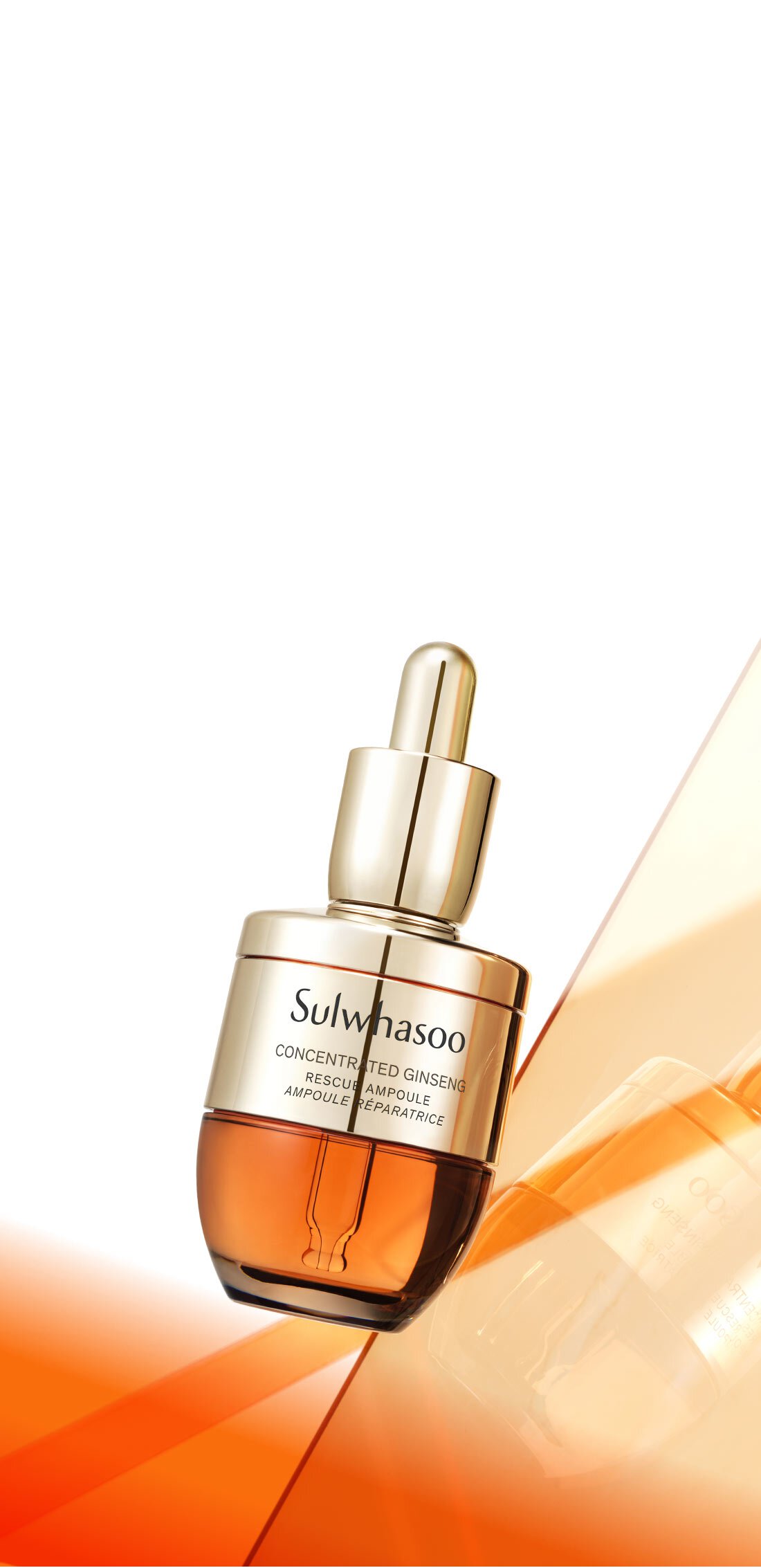 AMPOULE FOR
INSTANT SOOTHING AND
RECOVERING SKIN CONDITION
CONCENTRATED GINSENG RESCUE
AMPOULE
SKIN THAT FEELS SENSITIVE BY IRRITATION & STRESSOR
THE MOMENT WE NEED A
CONCENTRATED GINSENG
RESCUE AMPOULE
When skin feels sensitive
by short-duration temperature change
When skin feels weakened by irritation* and redness**
When rapid skin condition recovery needed
before important event
*Excessive sebum, dryness and other skin irritations
**Temporarily redness caused by external stressors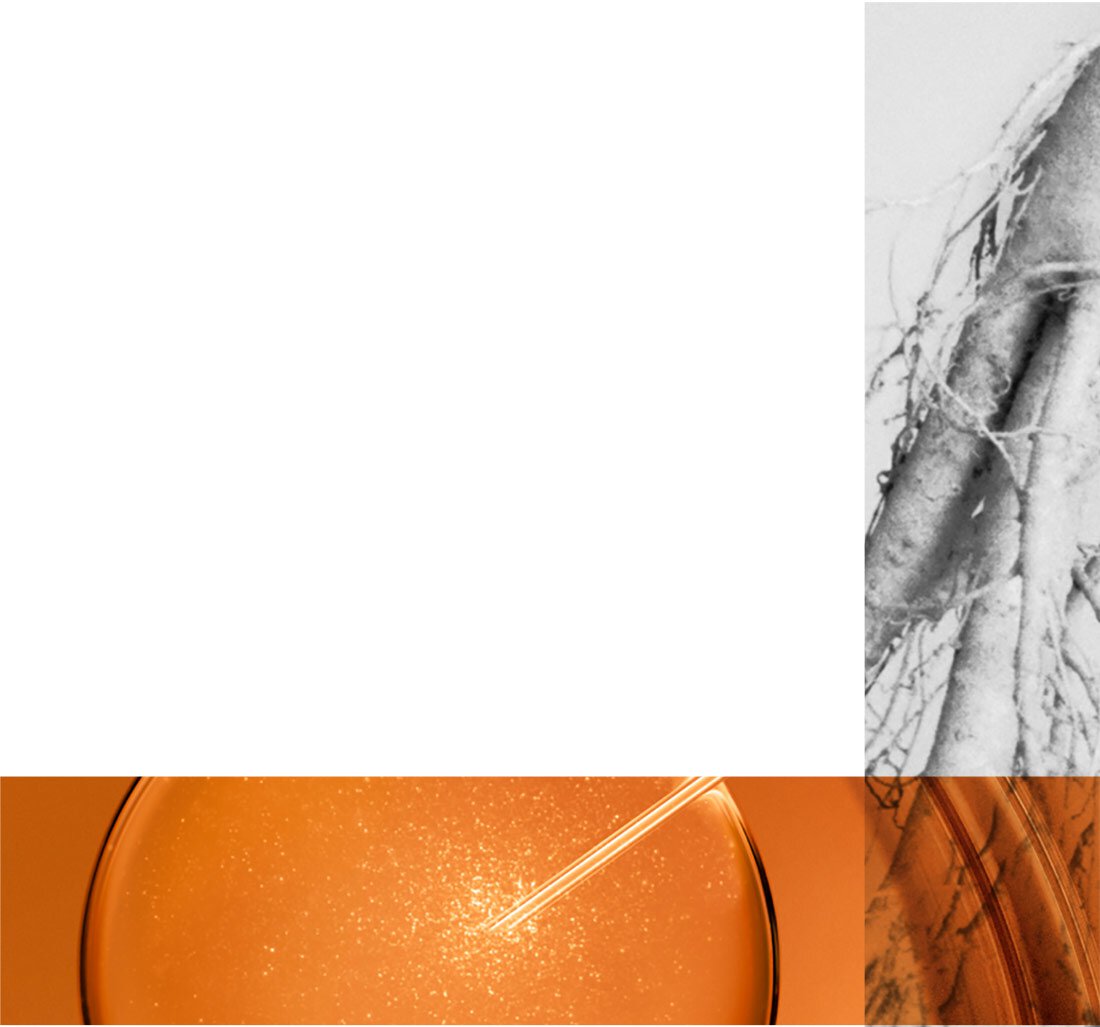 LITERALLY,
THE ART OF GINSENG
GINSENG,
THE ESSENCE OF MOTHER EARTH
Ceaselessly, SULWHASOO is studying
ginseng for your skin. CONCENTRATED
GINSENG RESCUE AMPOULE is
powered by SULWHASOO's
proprietary ginseng technology.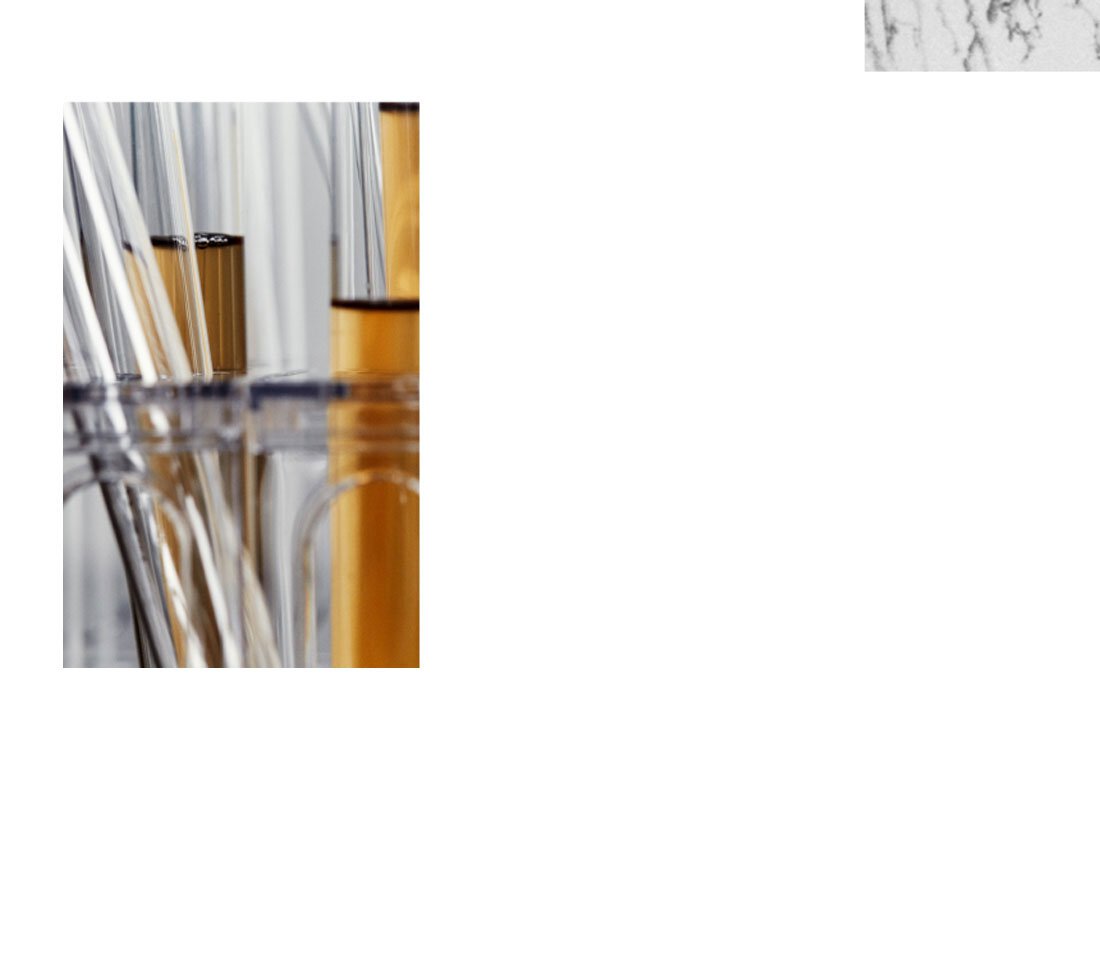 SKIN REJUVENATING FORMULA
POWERED BY GINSENOMICS™ Our proprietary GINSENOMICS™,
6,000-fold-concentration* rare
type of saponin which can obtain
only 1g from 1,000g of ginseng
performs enhanced effect for
aging and sagging skin.
* Compared to the concentration of
Compound K, a rare ginsenoside
SIMULTANEOUS CARE FOR
PORES, IRRITATION
& TEMPORARILY SENSITIVE SKIN
Just a single use,
you can experience to be
soothed sensitive skin instantly.
Just a single bottle of use,
you can experience to be improved pores
and wrinkles visibly.
Also, your skin feels firmer.

SAID INSTANTLY
SKIN'S MOISTURE
BARRIER IMPROVED

SAID IMMEDIATELY
SKIN SOOTHED

(REDNESS ENHANCED
AFTER HEAT EXPOSUER)

AGREED SKIN FEELS
VITALIZED

AGREED SKIN FEELS
SMOOTHED

AFTER 3 WEEKS
OF USE

AFTER USING ONE
BOTTLE
OF THE
AMPOULE

EXPERIENCED SKIN
FEELS FIRMER

EXPERIENCED SKIN
CONDITION IMPROVED
From a clinical study of 34 women (ages 20 to 49),
conducted from Apr. 6 to 29, 2020, by P&K Skin Research Center, Korea
Proportion of subjects who reported satisfaction with improvement after one
day/three weeks of use
NON-OILY & FAST-ABSORBING
CONCENTRATED FORMULA
Our unique non-sticky yet lightweight
concentrated formula absorbs instantly to induce
firmer and more elastic skin per every single use.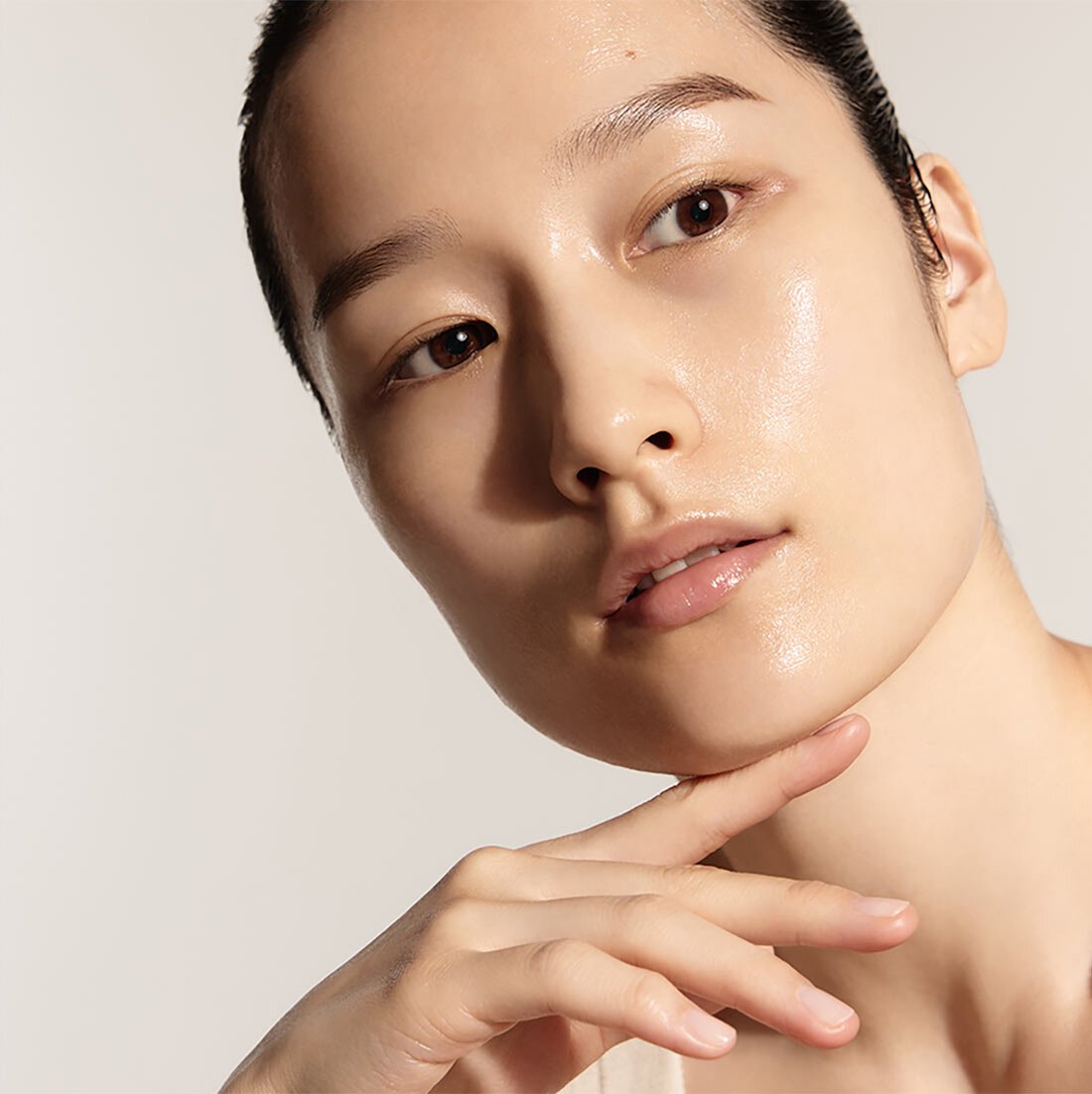 ACTIVATING POWER
RIGHT BEFORE THE FIRST USE
Activating ampoule before the first use.
The bottle is uniquely designed to keep
ginseng berry extract fresh.
Rotating the top of bottle and blending
GINSENOMICS™ and ginseng berry extract.
You can experience fresh yet intensive effect
to your skin.
CONCENTRATED GINSENG RESCUE AMPOULE
Firstly, remove the label,
Secondly, hold the top of bottle
and rotate the bottom of bottle
toward the opposite direction
until both index aligned vertically.
Lastly, shake the bottle gently to blend.
- DO NOT SHAKE TOO HARD TO AVOID FOAM
- THE COLOR AND SCENT OF CONTENT
INCLUDING NATURAL INGREDIENT MAY VARY,
HOWEVER THERE IS NO HARMFUL FOR SKIN
EXTRA BOOSTING FOR SKIN,
TRY WITH CONCENTRATED GINSENG RENEWING SERUM
ULTIMATE SYNERGY DUO
FOR SOOTHING & FIRMING
Instant soothing by
CONCENTRATED GINSENG RESCUE AMPOULE
and intensive firming by
CONCENTRATED GINSENG RENEWING SERUM EX.
Ultimate synergy duo
makes your skin smoother and firmer.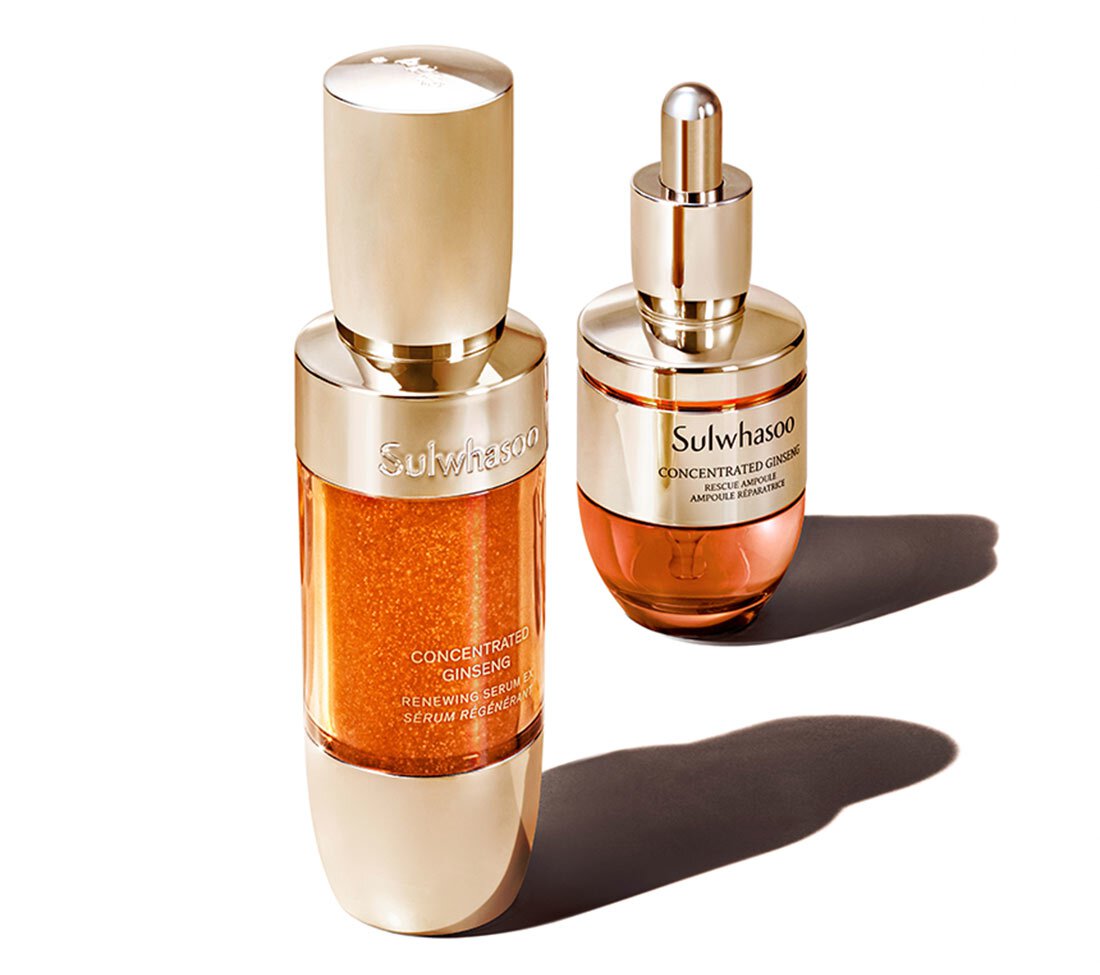 STEP1

CONCENTRATED
GINSENG RESCUE
AMPOULE

for instantly soothing
your skin

STEP2

CONCENTRATED
GINSENG
RENEWING
SERUM EX

for
intensively firming
your skin