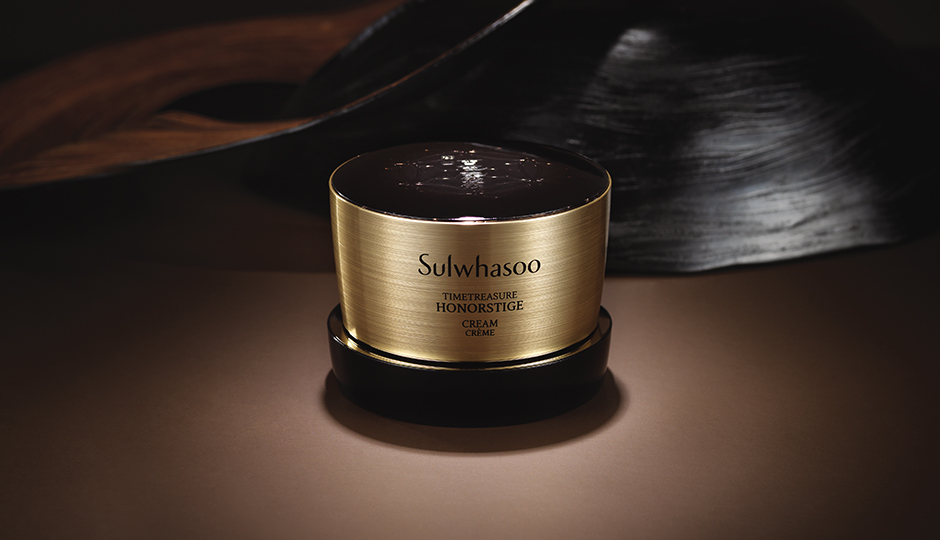 Astonishing Energy and Vitality for a Beautiful
and Elegant Skin
As can be found from the "10 Traditional Symbols of Longevity", reishi mushroom has long been a symbol of good health and longevity. At Sulwhasoo, however, it has become a one-of-a-kind raw cosmetic ingredient. Sulwhasoo's commitment and aspiration for using only the highest quality ingredients prompted the brand to use strictly top-quality ingredients. It uses the essence of reishi mushroom, carefully extracted by using high-tech "green" extraction technology, is then filled into the Timetreasure Honorstige product line to deliver the powerful energy and vitality.
The Timetreasure Honorstige line also features Korean ginseng, Sulwhasoo's fundamental ingredient. from which Sulwhasoo has finally succeeded in extracting Active Ginseng Cell™ after more than 50 years of research. The evolution of science and technology surrounding ginseng at Sulwhasoo has made it possible to process ginseng cells at a molecular level and extract the source of their vital energy. This energy is then captured within each Active Ginseng Cell™ to help maximize the anti-aging benefits of ginseng. In addition to ginseng, the Timetreasure Honorstige line uses powerful anti-aging components extracted from the red pine. DAA and RPPC are two of the most effective anti-aging components used in Sulwhasoo's Timetreasure line.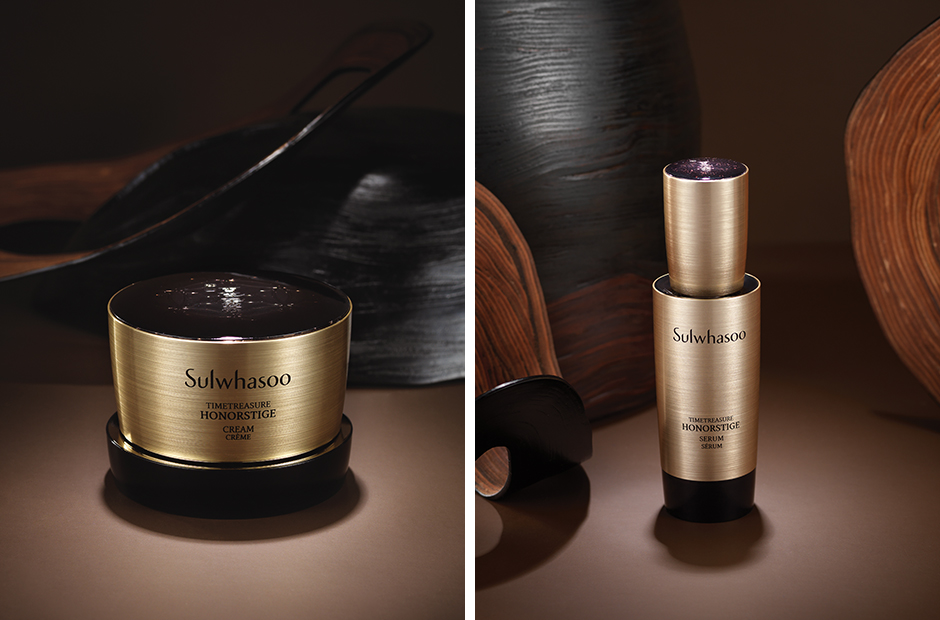 Derived from the red pine leaves, DAA eliminates waste materials inside the cells produced as we age and extends the overall lifespan of the skin. RPPC is a component sourced from the red pine bark that rejuvenates aged skin cells and fills these cells with fresh and healthy proteins. The Timetreasure Honorstige line uses precious traditional ingredients, such as reishi mushroom, ginseng, and red pine. In order to take care of the more intangible aspects of skincare, it uses a new component called S-Phytoalexin, which protects the skin barrier from psychological stress and the inevitable aging process. The Timetreasure Honorstige line combines all of these ingredients in the Timetreasure Honorstige Serum and Timetreasure Honorstige Cream to deliver the ultimate anti-aging experience.