Costume director
Cho Sang Kyung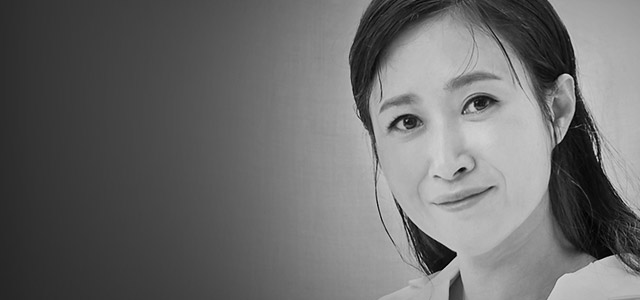 Growing with Korea's Film Industry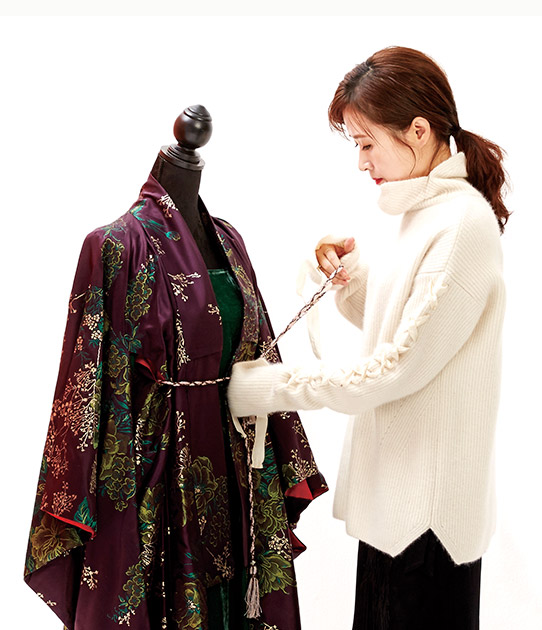 She debuted in 2002 as the costume director of , a film by Director Seung-wan Ryoo.
She has continuously worked ever since, with credits for 80 movies, including titles waiting to be released. She has also worked with a number of TV series, including <Mr.Sunshine>, which became a great hit a while ago with its sophisticated costumes. As <Mr.Sunshine> was a large project and she could not produce the costumes beforehand because of the structure of that TV series, she was exceptionally devoted to the project. However, she usually works on an average of eight pieces simultaneously.
Director Sang Kyung Cho majored in stage costumes and joined the film industry with <No Blood No Tears>. It is still not much different, but costume design was not clearly a category in the film industry at that time. She happened to take a course in costumes in college, but she said it feels embarrassed to say that she studied costume design for film-making.
"I was lucky. I was new to costume design for films, but it was a good time. In the early 2000s, Korea's movie industry was filled with new attempts and energy. It was possible to try various experiments, since it was before the industry expanded. I did not know much about Korea's movie industry, but I just did what I wanted to do based on what I had seen in foreign movies. For the last 16 years, I have built on my portfolio without taking a break."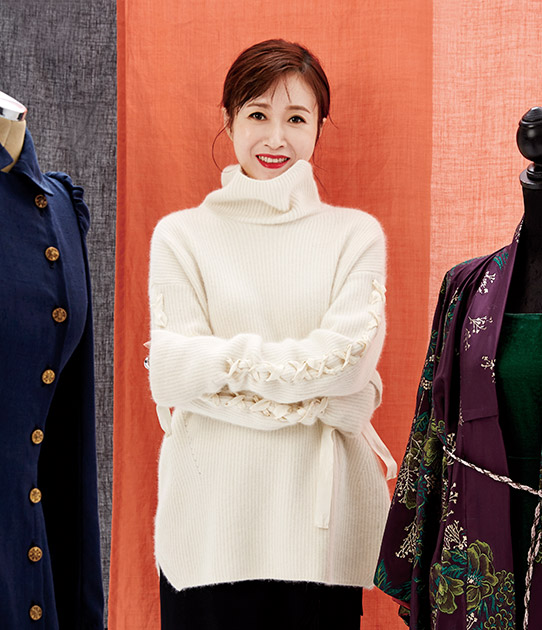 Separate and Together
She describes herself 'lucky' and 'fortunate', since she is working with good people and 'just doing her job without any specialty', but she is highly strict and rigorous at work.
In case of historical pieces, she tries to stick to the records as much as possible. That is why she takes her time doing preliminary research.
"Even during the Japanese Imperial Rule, there were different styles of costumes based on the time period. The movie <Modern Boy> dealt with the 1920s~30s, while <Mr. Sunshine> is about the Korean Empire right before it was lost to Japan. The historical sentiments and mood changed every year or two, therefore it requires a completely different approach. I even look through some theses and books of annals when I need them."
For this very reason, Cho's costumes require many touches. She even studies the patterns to reproduce the costumes of the Korean Empire, which are not used in these days.
"It takes a lot of time and effort. Gom Gom Studio has about 30 people. Some of them have worked with me for over a decade, while others are rookies."
Her Gom Gom Studio is pursuing to become a union. Some of the employees work for Gom Gom and run their own businesses at the same time. They share the projects consigned to Cho or collaborate with Gom Gom Studio for their individual projects.
Cho's Gom Gom Studio is seeking ways to co-exist by discovering the current issues and updating the manuals. Cho is also working on the environment in addition to the systems.
"The costumes are 'fake wardrobes' that just look pretty on screen. The key is how well you deceive the eyes. It is far from practical. So we try to make deceitful things as realistically as possible. For example, my studio creates all armors using paper. Then we apply color to make them look like leather. It is easier to use Chinese plastic, but paper is easier to recycle. This is the same with other materials, but firmer materials are easier to recycle and we try to use natural materials. Even when you incinerate, burning natural materials is different from burning nylon. It costs more, but I think that is the right way."
When someone asks about her plan, she says, "No plan." She thinks that everyone should follow their own lifestyle. She realized that nothing works out as planned at a younger age. Her life is all about 'today'. Cho's 'today' makes out the wardrobes of yesterday and tomorrow and of reality and virtuality. Since all of us are living 'today', it makes her creation even special with bigger expectation.