Concentrated Ginseng Renewing Classic Luxury Set
[Dressing Stand]
The collection contains precious artworks made by Korean Important Intangible Cultural Heritage craftsmen, and such artworks embody the noble care of Sulwhasoo. Patterns of the 10 traditional symbols of longevity, such as a deer, an elixir plant, and a pine tree, are engraved to wish health andeternal life to those we care.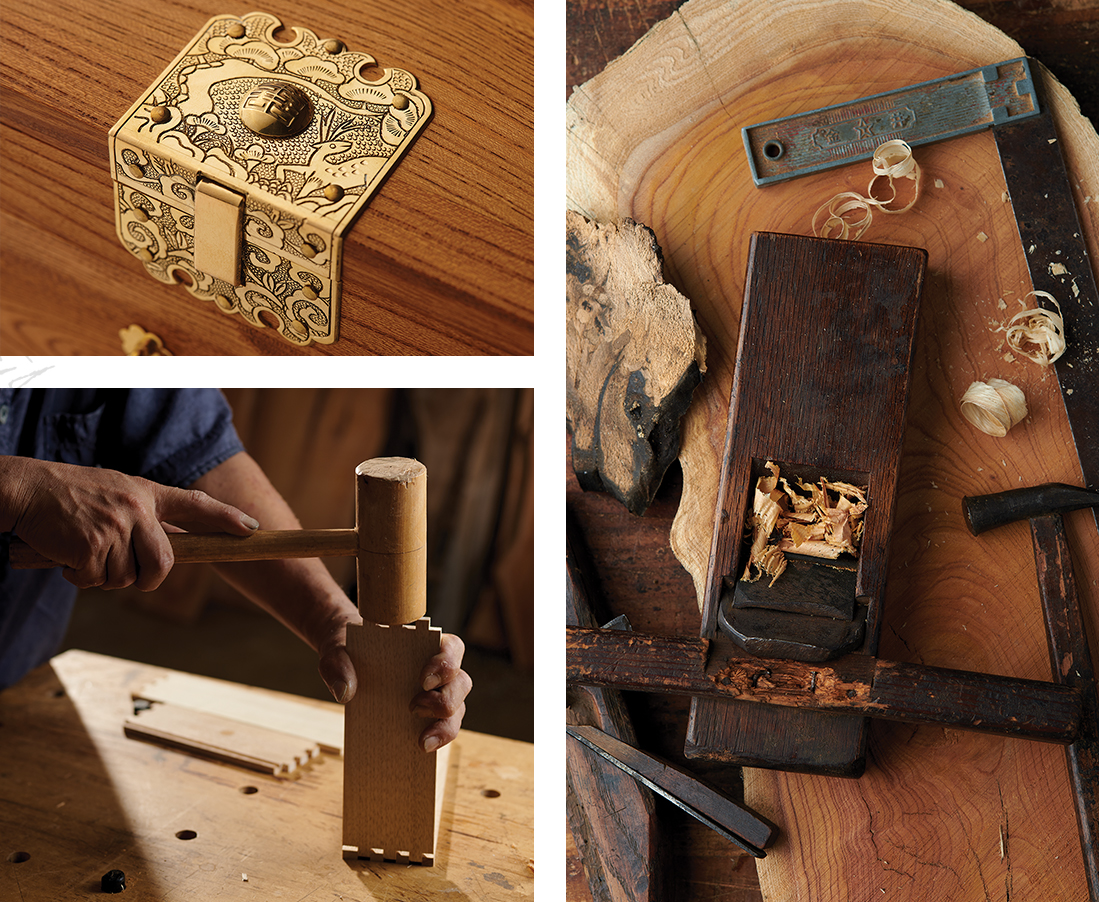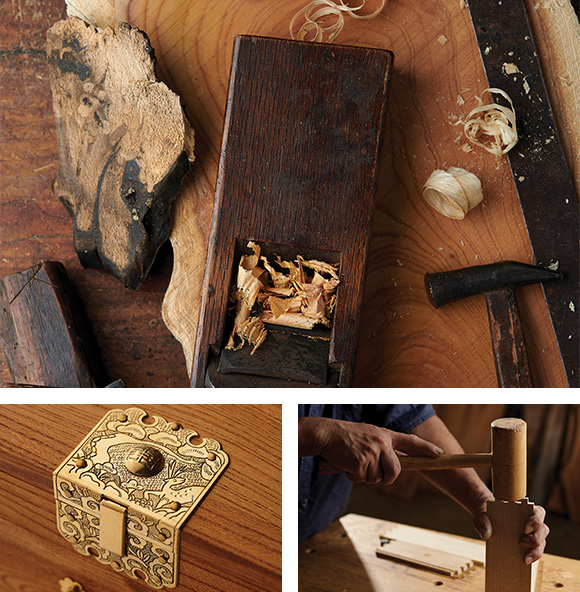 It is a wooden dressing stand artwork wherein zelkova tree with beautiful wood grain, gloss, and of several hundred years is firmly assembled together by Jo Hwa-shin (Somokjang) and is then pounded in detail using
a traditional method for metal crafting (Duseokjang) by Park Mun-yeol. The dressing stand boasts of the elegant charm of zelkova tree and metal craft, whose colors become all the more classical with time.