News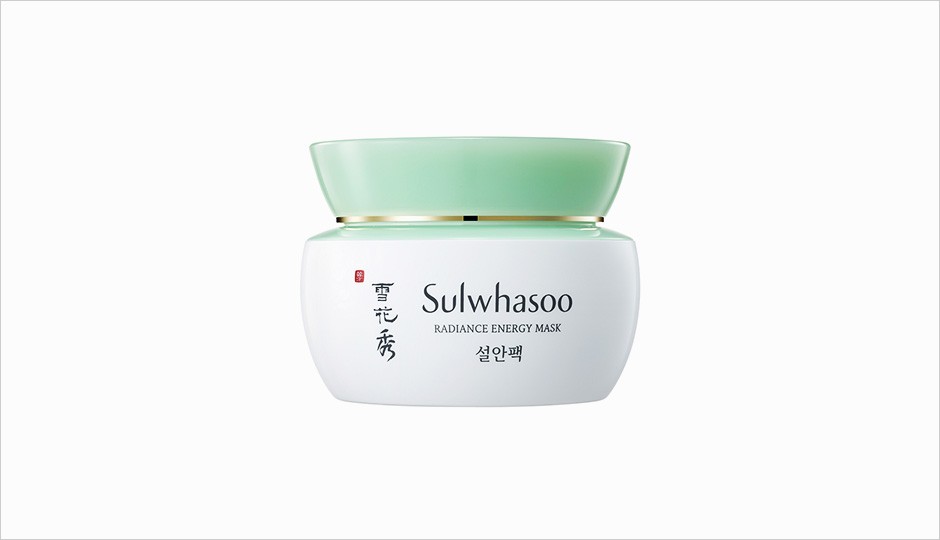 Sulwhasoo's sleeping mask Radiance Energy Mask enjoys growing popularity
Sulwhasoo's sleeping mask Radiance Energy Mask enjoys growing popularity
- Infused with White Jade, the sleeping mask lets you wake up to clearer, vibrant skin next morning
- Sulwhasoo launches a massive sampling event from June 19 to 25 to give out product samples to 10,000 participants
Sulwhasoo, Amorepacific's holistic beauty brand, which delivers the beauty of harmony and balance inspired by Asian philosophy and wisdom, presents a sleeping mask, Radiance Energy Mask. With the arrival of the summer season and unfavorable changes in environmental conditions, Sulwhasoo's sleeping mask, Radiance Energy Mask, is drawing attention as a special solution to keep skin clear and clean.
The worsening air pollution and increasing environmental aggressors make consumers crave for skincare treatments to relieve the stressed skin. As skincare routines get simpler with the summer vacation season drawing near, leave-on overnight masks make self-pampering as simple as it can be.
Radiance Energy Mask is a wash-off type sleeping mask which purifies and clarifies the skin overnight with the energy of Jade, brimming with the timeless energy of the earth. Radiance Energy Mask features Sulwhasoo's proprietary Jadesphere™ technology, which amplifies the efficacy of White Jade. White Jade's energy and skin-revitalizing active ingredients rejuvenate the skin, while you are asleep, and let toxins and waste washed off next morning.
With the purifying power of White Jade, Radiance Energy Mask nourishes damaged and stressed skin, while sleeping, to reveal brighter and smoother skin by morning. Radiance Energy Mask's skin-friendly texture forms a breathable protective film on the surface of the skin with a comforting touch. Radiance Energy Mask clears the mind with a refreshing and bracing scent that is reminiscent of a walk in the deep woods.
Radiance Energy Mask, which lets you wake up to skin as radiant as the morning light with the energy of White Jade, is available at Sulwhasoo counters in department stores nationwide.
Sulwhasoo Radiance Energy Mask
About Sulwhasoo
Sulwhasoo believes in a holistic approach to beauty and skincare, providing the ultimate skin solution that carefully treats our inner and outer beauty. The approach harmonizes our natural beauty with ancient Asian wisdom and legendary Asian medicinal herbs to restore the delicate equilibrium between body and mind. The Sulwhasoo brand gains wisdom from the laws of nature and lavishes your body with the rare and precious ingredients of nature in pursuit of that ideal beauty. Sulwhasoo showcases the value of holistic beauty to the world with the Jaum Balancing Complex ™, our unique solution designed to supplement yin energy and help reverse aging by restoring the skin's balance. The formula uses just five precious ingredients, carefully selected from a list of more than 3,000 medicinal herbs, including Korean ginseng, the legendary ingredient that makes Sulwhasoo's unique formulas even more special when combined with our cutting-edge bioconversion technology. As of 2017, Sulwhasoo has stores in South Korea, Mainland China, Singapore, Hong Kong (China), Thailand, Indonesia, Malaysia, Taiwan, Vietnam, the U.S., and France successfully thriving as the Asian beauty creator.